Electric Car Guide: How Much Does It Cost To Own One in Singapore?
Xue Miao
●
While I'm a sucker for car culture and the eargasmic "pops" of a sports car,
I couldn't help but marvel at how damn quiet my Grab ride in an Electric Vehicle (EV) was.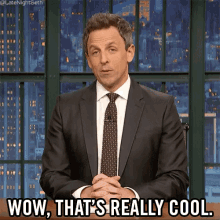 And it seems I wasn't the only one who loves the perks of an EV…
In 2021, new electric car registrations grew nearly 20-fold to 1,800, accounting for about 4 per cent of all new car registrations.
If you've been keeping an eye out for cars like I do, you'll probably have noticed LOTS of Tesla Model 3s as well.
After all, Tesla leads EV sales with a whopping 924 registrations in 2021, with MG and Porsche coming in second at 129 registrations.
These come after a host of initiatives announced during Budget 2021, and with the revised COE categories bringing most mass-market EVs under the cheaper Category A,
There's no better time to consider owning an electric car in Singapore!
Update: Tesla Model Y is now available to order with delivery slated for late 2022!
Are you a car owner? Check out the best car insurance!
---
TL;DR: A Guide To Electric Vehicles (EV) in Singapore: Car Types and How Much It Costs To Own One
Before you consider owning an electric car, or any car for that matter, make sure that you can afford one first!
An electric car in Singapore will set you back about $130,000 to $450,000, depending on the brand.
We will be covering the following in this article:
Types of Electric Vehicles (EV) in Singapore
Before we dive right into this topic, here's a quick overview of the types of EVs available.
There are mainly three types of EVs:
Fully Electric Vehicles
Hybrid Electric Vehicles
Plug-in Hybrid Electric Vehicles
The most widely seen type of EV in Singapore is the plug-in hybrid type, where the vehicle is recharged from any external source of electricity, such as a home charging pack or at charging stations.
Popular Electric Vehicle (EV) Models in Singapore
The Tesla Model 3s is undisputedly one of the most popular electric cars around in Singapore today.
Here are some of the top electric car manufacturers and their respective electric vehicle models available in Singapore today.
Car Model
Price (including COE)
Vehicle Type
Battery Capacity (Useable)
Efficiency
EVDB Real Range
Tesla Model 3 Standard Range
$215,139
Sedan
57.5 kWh
15.1 kWh/100 km
380 km
Tesla Model 3 Performance
$264,632
Sedan
75 kWh
15.5 kWh/100 km
485 km
Tesla Model Y RWD
$242,955
SUV
75 kWh
15.7kWh/100km
435km
Tesla Model Y Performance
$290,679
SUV
76 kWh
17.3kWh/100km
439km (theoretical local range)
Porsche Taycan
$452,642
Sedan
71 kWh
17.3 kWh/100 km
410 km
MG ZS EV Standard Range
$145,888
SUV
49 kWh
18.1 kWh/100 km
270 km
BMW iX3
$254,988
SUV
74 kWh
19.2 kWh/100 km
385 km
Hyundai IONIQ Electric

$153,888
Sedan
38.3 kWh
15.3 kWh/100 km
250 km
Hyundai KONA Electric 5DR
$154,888

SUV
39.2 kWh
15.7 kWh/100 km
250 km
Hyundai KONA Electric 5DR (Long Range)
$209,888
SUV
64 kWh
16.2 kWh/100 km
395 km
BYD e6 Electric
$149,888


MPV
80 kWh
(manufacturer spec)
19.5 kWh/100 km
(manufacturer spec)
370 km (manufacturer spec)
BYD M3e
$137,000
MPV
50.3 kWh (manufacturer spec)
19.4 kWh/100 km
(manufacturer spec)
300 km (manufacturer spec)
Audi Q4 e-tron Electric
$232,988
SUV
76.6 kWh
18.9 kWh/100 km
405 km
Honda E Electric
$168,988
Hatchback
28.5 kWh
16.8 kWh/100km
170 km
Listed in order of manufacturer popularity in 2021. Prices include COE from 8th June 2022 bidding.
Source: EV Database, sgCarMart & manufacturer's website
We can see that an electric car in Singapore roughly costs $130,000 to roughly $450,000, depending on its brand.
While this means that owning an electric car does not seem that affordable, prices have been coming down, and they are slowly becoming comparable to petrol or diesel-powered cars.
With factors such as car maintenance and an increase in rebates, we can expect the closing of the price gap between these two car types.
How Much Money Would I Save if I Were To Make the Switch To An Electric Vehicle?
There are two biggest savings factors when you switch to an electric vehicle:
Lower energy consumption
Lower maintenance fees
An EV does not have an internal combustion engine, which means there would not be the maintenance of typical liquid fuel components, such as a fuel pump, fuel line, or fuel tank.
The main concern is usually battery longevity, which modern technologies have allowed batteries to function at their peak working condition and also have good lifespans.
According to sgCarMart, an electric car can provide more than 50% in cost savings in terms of running costs:
| | Kia Seltos | Kia Niro EV |
| --- | --- | --- |
| Rate of consumption | 6.28L/100km | 14.7kWh/100km |
| Cost | $1.967/L | $0.22393/kWh |
| Cost (Monthly) | $180.41 | $49.16 |
| Cost (Yearly) | $2,164.92 | $598.94 |
| Cost (10 years) | $21,649.20 | $5,899.43 |
| Savings | | $15,749.77 |
This is due to the energy costs of Kia Niro EV being significantly lower than the petrol costs of a Kia Seltos. Based on the assumption of an average travel distance of 17,500 km per year, one can expect to save more than $15,000 solely on running costs.
One can expect even more savings after taking into account car maintenance fees.
Incentives for buying an Electric Vehicle in Singapore
To encourage the early adoption of electric vehicles, here are some incentives that have been introduced during Budget 2021:
Incentive
Period
Lowering of the Additional Registration Fee (ARF) floor from $5,000 to zero for electric cars
Additional Registration Fee (ARF): Tax paid when registering a vehicle, calculated based on a percentage of a vehicle's Open Market Value
Jan 2022 to Dec 2023
EV Early Adoption Incentive (EEAI)
Rebate of up to 45 per cent on the ARF, capped at $20,000
Till 31 Jan 2023
Revision of the road tax bands
Taxes to be comparable to a petrol-powered vehicle equivalent
From 1 Jan 2022
Enhanced Vehicular Emissions Scheme (VES)
Band A1 Cars: $25,000 rebate

Band A2 Cars:
$15,000 rebate
Dec 31 2022
The enhanced Vehicular Emissions Scheme (VES) and Electric Vehicle Early Adoption Incentive (EEAI) will allow buyers to enjoy cost savings of up to $45,000 when they purchase a new electric car.
Where Are the Electric Vehicle Charging Points in Singapore?
The accessibility of charging points in Singapore has been an ongoing concern and might also be one of the reasons holding people back from purchasing an electric car.
However, Singapore has been aggressively pushing out EV charging points, with $30 million set aside for the next 5 years for EV-related initiatives as part of the Singapore Green Plan 2030.
This includes plans to increase the number of charging points at public carparks and private premises to 60,000 by 2030.
It was also announced that ALL 2,000 HDB carparks will have at least three charge points ready by 2025.
On top of that, the MyTransport.sg app by LTA allows you to locate more than 800 public charging points at over 200 locations across the island.
And it allows you to filter by price, charging types and charging providers, making it really convenient for EV drivers.
Here are the current providers of charging points in Singapore and how much it costs to charge an electric car:
Electric Vehicle (EV) Charging Points
Number of Locations
Cost/Compatibility
BlueSG
239 currently accessible to non-BlueSG users
$1/hour (first 3 hours); subsequently $2/hour

Note: subscription fee of $20/year
Shell Recharge (powered by Greenlots)
18
$0.55/kWh1

Combined Charging System (CCS)

Type 2 (43kW AC) connectors
SP Group
33 charging stations

1,000 charging points
Dependent on electricity consumed per charging session
Greenlots Singapore (powered by Shell Group)
79, including condominiums

36 public locations
$1.50/hour to $2/hour

Type 2 (43kW AC) connectors
BMW
1 (showroom)
-
Hyundai
1 (showroom)
Komoco Motors (Hyundai dealer)
1
Only for customers
We can see that it's a lot cheaper to charge an electric car than to pump petrol for the same distance covered.
Should You Buy An Electric Vehicle Right Now?
With these upcoming rebates and incentives, here's the question:
Should you buy one now?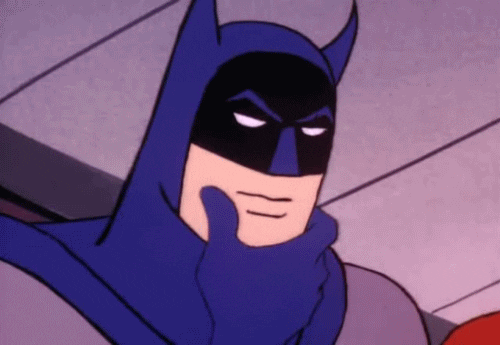 I'm personally intrigued by the idea of an electric car if I were to choose to own a vehicle.
With all the incentives given, the rapidly evolving infrastructure to support EVs, as well as the recent change that allows most mass-market EVs to be classified under the cheaper Category A COE,
now is a great time to make the switch to electric vehicles.
Would you switch to an electric car? Let us know your thoughts!
About Xue Miao
A
millennial
who is learning to adult. She doesn't believe in the rat race and hopes to live on a farm someday.
You can contribute your thoughts like Xue Miao
here.