Experience vs Education: Which Is More Important For a Job?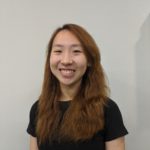 Dion Lim
●
COVID-19 has left the job market in Singapore rather gloomy for most people.
The batch that probably has it worst would be the Class of 2020.
As well as those who were retrenched or who had their job offers rescinded. 
But moving forward, what should we focus on to secure a job in the future?
Should we go back to school to brush up on our education?
Or should we pick up any jobs/ internships that are available now?
We only have 24 hours in a day.
And it seems as though the time could only be spent on one or the other. 
Experience vs Education: Which Is More Important?
Based on my previous internship search experiences, the first thing that employers ask for would be:
GPA and Resume.
There have been rumors that employers usually only hire those in 'First Class'.
(Meaning with the Cumulative Grade Point Average of 4.5 and above, or 4.0 and above for some.)
However, I have also heard of some fresh graduates with tip-top exemplary grades who are unable to find a job due to their empty resume. 
So, what is it that employers are truly trying to find?
I have compiled the pros and cons of both Education and Experience for us to make a better comparison between the two.
Pros and Cons of Education
Pros of Education
1. Education Provides a Platform for Networking
Going to school is one of the best ways to meet new people.
My seniors always say that it is important to form good and positive relationships with everyone at university.
Because who knows, your classmate might end up becoming your colleague at work, or a client, or even your boss!
Building genuine friendships could lead to a possibility of either being offered or recommended a job!
2. Education Helps to Set the Foundation
Most of the time, our degree is usually our 'entry ticket' to obtain our first job.
Education is the stepping stone that helps us set our foundation and knowledge. 
Hence, having that degree may pave the way for an interview or a chance for recruitment.
3. Education Leads to Higher Salary
It is a well-known fact that a degree holder will most likely have a higher chance of securing a job and having a higher starting pay, as compared to a diploma holder.
This is probably why our parents are always pushing us to study and to sign us up for tuitions. 
So kids, if you are reading this, study hard.
Cons of Education
1. Education Can Be Expensive
Depending on the degree that you go for, education can be expensive.
You may have to take a tuition loan just to fund your tertiary education.
And after graduating, you would have to first repay the student loan before actually earning in a net amount.
2. Education Does Not Guarantee Success
While having a degree may give us some form of a headstart, it does not necessarily guarantee us a job.
If we are unable to apply what we have learned in school into the real world, the piece of certificate would seem as though it is worth nothing.
That being said, Education is not the be-all and end-all. 
As much as most of us Asian kids grow up thinking that without good grades, we will probably fail at life.
(Says me when I was stressing over the release of my results just last week.)
Pros and Cons of Experience
As what Albert Einstein said, 
"The only source of knowledge is experience"
Pros of Experience
1. Experience Provides a Higher Learning Curve
It is often through doing it ourselves and making mistakes, do we learn the most. 
Case in point – I'm one of those students that fast forward the excel modules just for the sake of completing them.
(I'm sure you have done something similar before as well, don't lie.)
As a result, I do not learn anything from the module. 
In comparison, in my most recent internship, I am put into a situation where I have to use it.
Eventually, I had to refer to my best friends (aka Google and Youtube tutorials) to learn them again. 
But it is through all those trials and errors that I remember all the different functions. 
Also, beyond the practical skills at work, the experience helps us to find out what we like and do not. 
My experiences had led me to my quarter-life crisis last year.
And thankfully, that made me even more driven to search for more opportunities to learn. 
2. Acquiring Valuable Skill Sets Through Experience
With work experience, we are able to gain real-life skills and genuine value from our placements.
Truth be told, I don't really apply most of the modules that I had in school in my workplace. 
The practical experience proves that candidates can work well in various work situations.
Ultimately, it emphasises on their ability to adapt and achieve in a real-life work environment.
With practical work experience on the resume, employers are more likely to be convinced of one's work efficiency and versatility in that area. 
Cons of Experience
1. Experience Can Only Bring You So Far
Despite the initial steep learning curve, what we can learn from at the same place may plateau over time. 
As such, it will hit a point whereby what we learn is no longer valuable. 
That's why I believe it's extremely important for us to constantly improve and grow our skills.
A good way is to use our Skills Future Credits or even tompang on all the free online courses.
Especially if you are older, it is even more important to stay relevant in the workforce. 
Thoughts on Experience vs Education
Truth is, neither is more important than the other and that they are, in fact, interdependent. 
Personally, I feel that an ideal candidate is one with a good combination of both theoretical knowledge and practical understanding. 
Without the proper foundation of education, you may not be able to learn as much as you can in your experience. 
And without the experience, that piece of certification of education would probably mean nothing. 
Only with a good balance of both Experience and Education, are we able to show our employers how we can apply what we learnt in the classrooms to reality. 
Thoughts when Finding a Job
There are many successful people with and without degrees. 
Michael Dell, Bill Gates, and Steve Jobs are real-life examples of college dropouts who have been successful entrepreneurs.
I personally believe that what can and will determine our success is our attitude in life. 
Remember, it's not the end of the world if you can't find a job or if you get retrenched. 
But it is the end if you choose to give up.
So, be sad for a few days, and get back up.
P.S. For the Class of 2020/2021, don't say I bojio, but there is a lobang for SGUnited Traineeship Programme to help kickstart your career!
With that, all the best for your job search!
About Dion Lim
Busy
undergrad
by day, an aspiring entrepreneur by night. Fuelled by floorball and doodling, I chomp on bite-size pieces of finance to prep for an adventure that won't make me yawn.
You can contribute your thoughts like Dion Lim
here.