What Investors Should Know About Facebook (NASDAQ: FB) Changing Name to Meta With New Ticker Symbol MVRS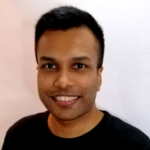 Sudhan P
●
If you logged in to your Facebook app this morning, you would have seen the following message:
Yes, Facebook (NASDAQ: FB) as a group has changed its name to Meta.
Here's what you should know about the latest announcement and what you can expect from Facebook (or should I say Meta?) going forward…
Metaverse-First, Not Facebook-First
The name change was announced at the Facebook Connect 2021 augmented and virtual reality conference earlier this morning.
At Connect 2021, chief executive Mark Zuckerberg introduced Meta, reflecting the company's growing ambitions beyond social media.
Zuckerberg shared that "meta" comes from the Greek word meaning "beyond".
Meta aims to bring the metaverse to life and help people connect, find communities and grow businesses.
Metaverse is a term coined in the dystopian novel Snow Crash some 30 years ago.
It refers to a three-dimensional (3D) immersive environment shared by multiple users, in which you can interact with others via avatars.
In his Founder's Letter, Zuckerberg explained:
"Today we're seen as a social media company. Facebook is one of the most used technology products in the history of the world. It's an iconic social media brand. Building social apps will always be important for us, and there's a lot more to build. But increasingly, it's not all we do. In our DNA, we build technology to bring people together. The metaverse is the next frontier in connecting people, just like social networking was when we got started."
He went on to say that in the metaverse, people will be able to do almost anything they can imagine, like getting together with friends and family.
And also completely new experiences beyond our imagination…
… such as teleporting "instantly as a hologram to be at the office without a commute, at a concert with friends, or in your parents' living room to catch up".
To do that, users can move across experiences on different devices:
augmented reality (AR) glasses to be used in the physical world,
virtual reality (VR) to be fully immersed, and
phones and computers to enter from existing platforms.
Cool stuff!
Facebook, Instagram and WhatsApp will keep their names under the rebranding.
Changes to Ticker and Financials Reporting
On top of changing its name from Facebook to Meta, the company will trade under a new ticker symbol — MVRS — come 1 December.
During its 2021 third-quarter earnings release on 25 October, the company also announced that there will be changes to how it reports on its financials going forward.
Starting from the fourth quarter of 2021, it plans to report on two operating segments:
Family of Apps (FoA) — includes Facebook, Instagram, Messenger, WhatsApp and other services.
Facebook Reality Labs (FRL) — includes augmented and virtual reality related consumer hardware, software and content.
Facebook (Meta now) updated that it expects its investment in FRL to reduce its 2021 operating profit by around US$10 billion.
The company added that it's "committed to bringing this long-term vision to life and we expect to increase our investments for the next several years".
It'll be interesting to watch how Meta's initiatives pan out for the company and its shareholders for years to come.
Do You Want Free Seedly Exclusive Stock Deep Dive Reports?
We've released stock deep dive reports on a couple of companies. Grab hold of them at Seedly Rewards right now!
Disclaimer: The information provided by Seedly serves as an educational piece and is not intended to be personalised investment advice. ​Readers should always do their own due diligence and consider their financial goals before investing in any stock. The writer doesn't own shares in any companies mentioned. 
About Sudhan P
It isn't fair competition when only one company in the world makes Monopoly. But I love investing in monopolies. Before joining the Seedly hood, I had the chance to co-author a Singapore-themed investment book – "Invest Lah! The Average Joe's Guide To Investing" – and work at The Motley Fool Singapore as an
analyst
.
You can contribute your thoughts like Sudhan P
here.