Finance Horoscope for the Year 2021: A Non-Scientific Way of Predicting Your Finances.
I remember one of my debate with a friend ending with "You must be an Aries!"
Yea. This is my impression of an Aries. This cute thingy with the strange symbol, is now the definition of my personality. 
Like what the Chinese Zodiac is for some Singaporeans, a group of us turns to astrology to look for answers to our problems.
Some of us do this on a daily basis, seeking comfort in understanding what our near future looks like.
I like to think of myself as a "man of science", and astrology seems a little "fluff" in my opinion.
That was until I came across a series of pretty accurate reading about my life on this astrology app called Co-star.
With that, comes this piece of content from my "research" for those who have successfully inculcated their horoscope reading as their way of life.
---
Finance Horoscope 2021
Well…
Given that the year 2020 is as good as gone.
We suggest you adopt a positive view of your finances in the year 2021 by preparing for it now.
I am not 100% buying a horoscope prediction approach, but I see no harm keeping an open mind.
Source of financial horoscope readings: astroyogi.com
Finance Horoscope 2021 for Aries (21 March to 19 April)
The start of the year 2021 is a positive one for an Aries.
There will be a favourable change in your financial gain during the first half of the year, which can result in financial gain. This can come in form of getting rewarded for work completed in the past.
Depending on your area of work, some of these gains can be from overseas. You may find yourself splurging on travel-related expenses, so it is important to monitor what you are spending on closely.
There is a risk of loss incurred from investments in April 2021. Take a more strategic approach to your source of income, focusing on things that you generally enjoy doing. There is nothing much to worry about financially for an Aries in the year 2021, except to reflect and practise good personal finance habits.
Back To Top

Finance Horoscope 2021 for Taurus (20 April to 20 May)
The year 2021 is a great year financially for Taurus. You will kick off the year financially strong.
The only bad financial habit you need to look out for is your habit of overeating or overspending. There might be instances where your life partner or a member from your in-laws' side requiring financial assistance from you.
You are probably excited to get out there and see the world, but saving up that travel fund and staying at home can be a good option to consider too.
Taurus in the media or performing arts scene may benefit financially from their career.
Despite having the potential to make good investment decisions, you need to keep your emotions in check before doing so.
Back To Top
Finance Horoscope 2021 for Gemini (21 May to 20 June)
Gemini may not be having it easy financially at the start of the year.
You will need to pay more attention to your spendings, given your outgoing personality. Geminis have rather unpredictable spending habits, hence, it is important to craft out a monthly spending budget and limit.
You might be able to also gain from purchasing items that can potentially worth more than the actual value.
There will be opportunities to travel, and you should accept those opportunities while keeping an eye on your expenses. Be open to unusual ways as a source of income.
Focus on having plenty of savings, a strong investment portfolio and spending money on rewarding experiences in the year 2021.
Back To Top
Finance Horoscope 2021 for Cancer (21 June to 22 July)
During the start of the year, Cancer tends to have the temptation to splurge, in order to make themselves feel better emotionally or to distract themselves from distracting thoughts.
Try to exercise control at the beginning of the year. You can look to control your spendings while rewarding yourself with little treats to achieve the same outcome mentally and emotionally.
Adopt a very structured process of managing your finances. It is recommended that you set aside a fixed budget every month for your needs, savings and a portion for your entertainment.
You are encouraged to seek advice and help from experts while finding ways to make your money work for you.
You are recommended to spend on your personal development sometime around May, given that expenses may increase in June as you look to travel. This is also the year for linear upward growth in terms of career and wealth.
Back To Top
Finance Horoscope 2021 for Leo (23 July to 22 August)
Guaranteed wealth is a trait for Leo.
While the year 2021 is one of great success to Leo, things can be a little low when it comes to finances. While you are still able to live comfortably, it will not be at your highest point.
As Leo tend to choose a career that fulfils them emotionally, time is required for Leo to work their way up before they enjoy the rewards. Stick to your course and you will benefit from the rewards.
The money will start flowing in around April, but be careful of a potential dip in finances in August. Reach your goals in a more practical way by understanding how you can fully utilise your money.
Work hard, take one step at a time and have patience on what is about to come.
Back To Top
Finance Horoscope 2021 for Virgo (23 August to 22 September)
Virgo will kick start their year 2021 with a high level of expenses. You will probably have enough savings to deal with the expenses.
The month of February and March seems like a good time to move up a pay bracket. Go on and apply for opportunities that resonate with you.
As you generally get rewarded for the amount of work put in, the harder you work, the more you will receive.
Equipped with the knowledge and understanding of how money works, you should have no problem with your personal finance habits as long as you are caution of where your money is going.
There is also a chance of benefitting in form of inheritance.
Take this year to brush up your knowledge on investments and decide if you wish to kick off your investing journey to increase your wealth.
Back To Top
Finance Horoscope 2021 for Libra (23 September to 22 October)
Libra is able to make sensible decisions when it comes to money.
You are also attracted to items of beauty and worth. Anything that has the chance of an increment in value over time tends to get your attention.
The year 2021 is a good year to spend on things that improve your home, appearance and workspace.
June is the month to pay extra attention to, as there is a possibility of unexpected monetary loss or unexpected financial gain.
You are advised to make investments by the month of July.
As a Libra, your finances go through a roller-coaster ride throughout the year. Consulting experts and getting a second opinion on your finances can help increase the predictability of it. Ending the year stronger financially depends on the wise investments decisions you make and various financial choices.
Back To Top
Finance Horoscope 2021 for Scorpio (23 October to 21 November)
Scorpio understands how to make money, but the year 2021 is one where Scorpio receives monetary income in some of the more unexpected places.
Given that Scorpio is a little on the extreme side, they tend to make or lose money quickly. Understanding your attitude towards money and making slight changes to it can help balance out the inconsistency.
By making use of your understanding or people, circumstances and environment, you will be able to generate some income for yourself.
Should any special things arise, always remember to trust your instincts.

Finance Horoscope 2021 for Sagittarius (22 November to 21 December)
Sagittarius will find themselves financially successful at the start of the year 2021. You will also be fortunate enough to be able to save, seek advice or make wise investments easily.
However, you will probably have to change your relaxed attitude towards money. You are easily content, but do note that the inflow and outflow of money is the difference between you having a financial feast or famine.
Have a balance in the way you view money can give you more security. This can help you weather any storms any year brings.
Sagittarius generally idealise freedom. This applies to your career too, where you feel happier in an environment where you can earn without feeling any sense of attachment to your manager or organisation. It is also in your nature to find multiple ways to make money and exploring different options and passions.
At some point in the year 2021, you may experience some financial downturns or you feel that your hard work does not bring in the financial rewards you deserve. Bear in mind that this is temporary and you will get through it.
The month of August will be the month where you see financial growth. This growth is pegged to how hard you work.
Back To Top
Finance Horoscope 2021 for Capricorn (22 December to 19 January)
When it comes to building wealth and saving money, Capricorns are usually very bold at it.
You know how to keep your material wealth in a safe place and understands the importance of investments and growth.
The first two months of the year 2021 is going to be a good one for you, where your success at work is being rewarded with your financial earnings. It will be a comfortable period of time for you. You may also benefit from property-related profit. Understanding the property sector and getting involved in it can also be a good idea.
For new homeowners, you want to purchase items or renovate your house to be able to withstand the test of time with regards to the taste.
While the end of the year 2021 promises monetary returns, you are going to face some challenges with regards to your savings. Your personal finance habits will play an essential role in making sure that your spendings are controlled and you are still able to save well.
Back To Top
Finance Horoscope 2021 for Aquarius (20 January to 18 February)
Aquarius will be fortunate enough to go into 2021 financially comfortable. You can make use of this short term financial freedom to think about your next step in life.
Your spendings on travel will also be compensated with a fairly healthy influx of money.
Continue to build up some savings to invest some money starting in May 2021.
Go on and use some of the excess savings to reward yourself and your loved ones.
Be aware of your source of income and be sure to make sensible decisions. As you are not the most sentimental when it comes to your possessions, there is a chance of you letting go of some of your possessions at a good value. There is also a chance for a new venture in September.
One advice for Aquarius going into the new year is to be open to the way money can be made other than just the conventional industries.
Back To Top
Finance Horoscope 2021 for Pisces (19 February to 20 March)
Pisces can expect a fairly high amount of expenses at the start of the year. These expenses are essential and necessary. Be sure to make these payments at the start of the year than to let them snowball.
Your routine should be about making all the necessary payments and saving as much as possible. Gain financial momentum by focusing on the needs instead of the wants.
By April, you should be able to be more financially stable. That is when you should take a look into investments.
You will be rewarded at your workplace around July and your situation will improve from there.
---
Despite horoscope not being scientifically proven, many still turn to it to generate expectations about future events and to understand the personality of an individual. Whether you are a believer or not, we thought that the finance horoscope readings for 2021 can give all of us a bit of hope, that the next year will be a better year.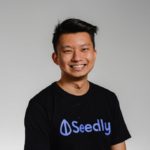 About Ming Feng
A stint in
Bloomberg
gifted me with a beer belly, which only grew larger when I moved on to become a Professional Trader. Now I turn caffeine into digestible finance-related content.
You can contribute your thoughts like Ming Feng
here.