Fitness Wear Comparison: Activewear Brands (Below $50) That Are Cheaper Than Lululemon
With the fitness scene vibrant and bustling in Singapore, it is a common sight to see girls decked out in sleek activewear from Nike, Adidas, Under Armour, Gymshark and Lululemon.
Gone are the days where girls work out in school-branded shirts and curve cut FBT shorts.
Now with fitness wear being a fashion statement itself, it is no wonder that women (and men too) spend hundreds on their workout gear.
Here at Seedly, we don't advocate forking out hard-earned cash on branded fitness wear.
Rather, to help you make smarter financial decisions, here are some affordable and stylish activewear alternatives for you to wear for your next yoga class or gym session!
---
TL;DR: Where To Get Cheap And Good Fitness Wear In Singapore
| Brands | Style | Price Range |
| --- | --- | --- |
| Focus Active | Unique and staple designs from international brands. | From $32 |
| My Whey Stop | Simple, basic, everyday designs. Mainly for women. | From $17 |
| Kydra | Unisex. Block, muted colours, minimalist style. | From $36 |
| Moving Peach (Shopee) | Sports bra with versatile designs and removable padding. | From $9 |
| Bods | Simple, minimalist sports wear for everyday use. | From $19.90 |
| Cotton On Body | Everyday fitness wear. Brighter colours, bold prints. | From $10 |
| Nakedwear Co. | Bold, loud prints and unique designs | From $24 |
When we talk about fitness wear, there is a need to take into consideration 3 qualities before making a purchase: style, quality, and durability.
There's no point in getting dirt cheap clothes that last only for one or two exercise sessions.
So do keep these considerations in mind when buying your fitness wear!
Disclaimer: While we are affiliated with ShopBack… we select and review products and services independently in line with our Seedly Code of Ethics.
---
1. Focus Active
Workout Tops and Bras From $32
Focus Active is a Singapore based activewear boutique that brings you curated pieces from brands around the world.
A local marketplace for international fitness wear, Focus Active offers yoga tights with cute prints, and stylish and sturdy bras and tops.
Do keep in mind though, that some of their products may be a little more expensive.
However, if you look through their site, you will be able to find affordable gym tops and sports bras that are as low as $32.
2. My Whey Stop
Affordable Yoga Shorts And Tops From $17
As the name suggests, My Whey Stop is an online fitness store that sells an assortment of protein powders and bars to fuel you for your next gym workout.
Beyond the usual protein powders and supplements, My Whey Stop also boasts a range of affordable fitness wear from $17.
Comfortable and stylish, their fitness line is rather limited in range and caters more for women.
So ladies, if you are looking for an affordable pair of tights or workout top, this is something you might want to consider.
3. Kydra
Minimalist Design Activewear For Women And Men
Kydra's no-frills apparel have made a hit in Singapore. With its simple, block-coloured gym apparel, Kydra's activewear is best for those who prefer day-to-day workout clothes without the loud, or extravagant designs.
With a wide range of workout gear for both men and women, those who are keen on having matchy gym clothes with their partner can consider getting their gear at this online boutique store.
Though not the cheapest, Kydra's fitness wear are relatively affordable, with prices starting from $36 
4. Moving Peach (Shopee)
Affordable Sports Bras and Tops From $9
The beauty of buying from e-commerce sites is getting clothes at a fraction of a price you'd normally get at a retail shop.
I sometimes get my fitness wear from Moving Peach, an online retailer in e-commerce app Shopee.
Their gym tops and bras come in a variety of designs and are sturdy and lasting as well.
With prices starting from as low as $9, you can get insta-worthy gym tops at just a fraction of the price.
5. Bods
Light And Comfortable Activewear For Everyday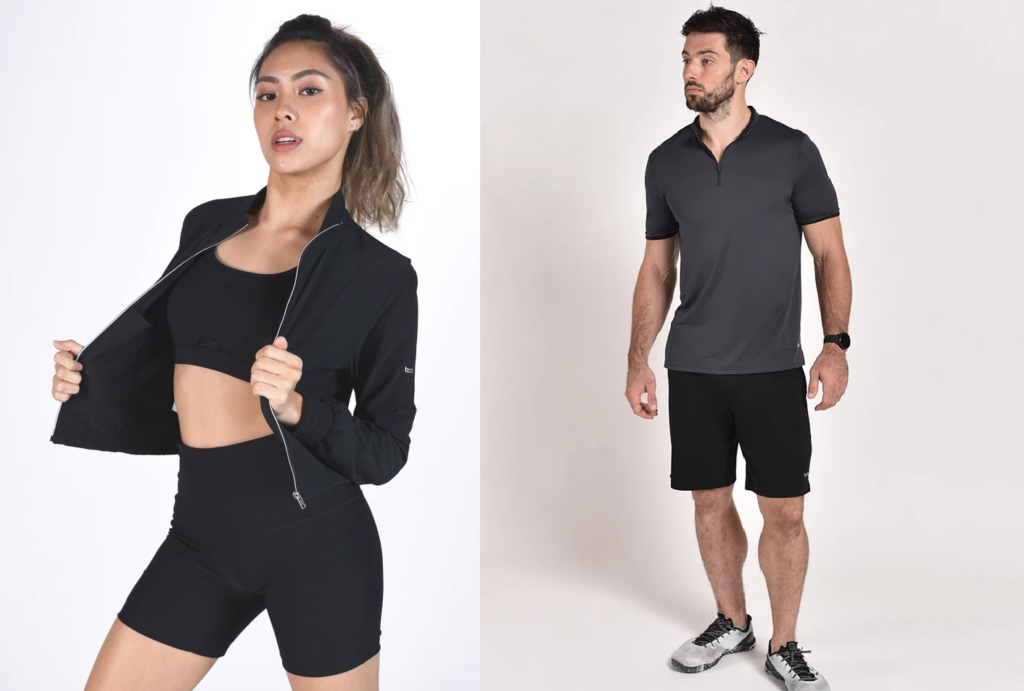 OG activewear brand Bods has a vision of creating quality sports apparel at accessible prices.
With prices from $19.90, Bods boasts a gym wear selection that's light, comfortable and fun.
With their frequent sales, you can save more by getting 50% off their first item, and 60% off 2 or more items. Do note that the discounts are only applicable for selected items.
6. CottonOn Body
Low Starting Price Point
While Cotton On may not have the best quality fitness wear, their range of clothes is airy, comfortable, and good for low-intensity workouts.
With its relatively low price point from $10, there's no harm in trying some of their activewear products.
Cotton On activewear boasts interesting designs and unique prints as well. So if you are on a budget but would like to try something different from the usual solid-coloured activewear, you can explore the variety Cotton On has to offer.
7. Naked Wear
Affordable and Colourful Activewear
Are you the type that loves to flaunt your workout regime for the 'gram? If basic, everyday activewear bores you, Naked Wear will be perfect for you.
With a wide range of sports bras, tops, bottoms, bodysuits and hoodies in an array of fun, vibrant and eye-catching colours, you can work out and look stylish for all at the same time.
What's more, Naked Wear's stylish clothing ensemble is rather affordable, with prices starting from $24.
Cheap And Good Fitness Wear In Singapore
With wallet-friendly options below $50 and comfy, stylish design that will get people's heads turning, you don't need to spend hundreds on the latest Lululemon, or Gymshark products, especially if you're on a budget.
For greater savings, do remember to use the ShopBack Button browser extension to get further discounts and cashback for your fitness wear!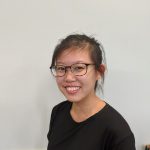 About Rachel Yeo
Breaking down complicated financial pieces into idiot-proof articles.
You can contribute your thoughts like Rachel Yeo
here.