How Fractional Share Investing Can Help You as an Investor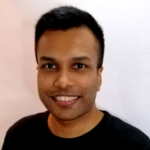 Sudhan P
●
You have identified robotic surgery company Intuitive Surgical (NASDAQ: ISRG) as a possible investment for you since you like its business and growth prospects.
However, you don't wish to spend over US$600 to buy a share in the company.
There's good news for you actually.
You can now choose to buy less than 1 share of a listed company using…
fractional share investing.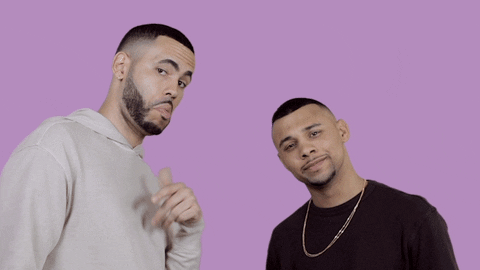 ---
What Is a Fractional Share?
A fractional share, as the name might suggest, is a partial piece of a stock. By buying a fractional share, you buy less than 1 share of a company.
For example, if you only have US$100, and would like to invest in the SPDR S&P 500 exchange-traded fund (ETF), you can do so with fractional share investment.
Instead of forking out US$322.64 (excluding commission) to buy one share of the ETF, you can buy 0.3 share of the S&P 500 ETF using the capital of US$100 that you have.
Fractional shares are not a new concept. When you apply for scrip dividends, you would usually end up with fractional shares (or odd lots as it's called sometimes).
Fractional share investment is currently offered only for US-listed stocks.
What Are Some Benefits of Buying Fractional Shares?
Buying fractional shares has its benefits:
You can buy shares in companies that are expensive in terms of share price
You can start investing with as little money as you want
You can size your portfolio even more accurately
You can diversify your portfolio more
Some of the more popular technology stocks in the US are selling at expensive-looking share prices.
For example, Amazon.com (NASDAQ: AMZN) is selling at close to US$3,000 (or around S$4,130). That's a lot of money to fork out for beginner investors. With fractional shares, you can buy a piece of Amazon and still partake in its growth without huge capital outlay.
Since you can decide how much capital you want to put in to buy a stock, instead of the other way around (looking at how much the stock is and the money you need to buy it), you can ensure you have a more accurate allocation to a particular stock or sector, compared to the traditional stock buying.
Fractional share investing also allows investors to diversify more easily. With US$3,000, you can only buy 1 share of Amazon. But with fractional investing, you have the option to use the same amount of capital to diversify across more than one company or sector.
| Stock | Amount to Invest | Share Price | Fraction of a Share |
| --- | --- | --- | --- |
| Amazon.com (NASDAQ: AMZN) | US$1,000 | US$2,999.86 | 0.33 |
| Alphabet Inc Class A (NASDAQ: GOOGL) | US$1,000 | US$1,409.39 | 0.71 |
| Chipotle Mexican Grill (NYSE: CMG) | US$1,000 | US$1,248.39 | 0.80 |
| Total | US$3,000 | - | - |
Which Broker(s) Offer Fractional Share Investing?
Based on our research, out of the many brokerages offering access to the US stock market, only one broker — Interactive Brokers — offers fractional share investing.
The good news is that Interactive Broker's fractional share trading has the same commission structure as regular US stock trading with no additional fee.
Clients can enable fractional share trading by following the steps below:
Log in to Client Portal/Account Management
Click "Setting"s followed by "Account Settings"
Click on the "Configure" (gear) icon under "Trading Experience & Permissions"
Scroll down to " Stocks", check the box for " United States (Trade in Fractions)"
Click "Continue" and follow the on-screen prompts
We certainly hope more brokers will offer this service in the future for the benefit of investors.
Always Remember: Focus on the Business
No matter how we invest in stocks, be it using the traditional method or through fractional shares, one thing remains the same.
Investing involves part ownership of a piece of business. So, we should always approach investing from that perspective.
The easy access to fractional share investing should not make us buy stocks without any due diligence.
If you are new to investing, you can check out this ultimate guide to picking your own stocks to learn how to carry out your own stock research!
Have Burning Questions Surrounding The Stock Market?
Why not check out the SeedlyCommunity and participate in the lively discussion regarding stocks!
Disclaimer: The information provided by Seedly serves as an educational piece and is not intended to be personalised investment advice. ​Readers should always do their own due diligence and consider their financial goals before investing in any stock. The writer may have a vested interest in the companies mentioned.
About Sudhan P
It isn't fair competition when only one company in the world makes Monopoly. But I love investing in monopolies. Before joining the Seedly hood, I had the chance to co-author a Singapore-themed investment book – "Invest Lah! The Average Joe's Guide To Investing" – and work at The Motley Fool Singapore as an
analyst
.
You can contribute your thoughts like Sudhan P
here.