What Investors Should Know About Frasers Commercial Trust (SGX: ND8U) Right Now
Frasers Commercial Trust (SGX: ND8U), as the name might suggest, is a commercial REIT with six properties in Singapore, Australia and the UK.
In Singapore, the REIT owns two properties — China Square Central and Alexandra Technopark.
As of 31 December 2019, 56% of its assets, in terms of valuation, came from our city-state.
Here, let's look at three things to like about Frasers Commercial Trust.
Strong Growth in Distributions
Frasers Commercial Trust has grown its portfolio from just two properties valued at S$0.7 billion in March 2006 to six properties valued at S$2.2 billion at the end of September 2019.
With that, distributable income, as well as distribution per unit (DPU), have increased.
DPU is the cash investors ultimately receive by investing in a REIT, and it's nice to see Frasers Commercial Trust delivering well on this front.
Frasers Commercial Trust's DPU has climbed from 5.60 Singapore cents in FY2010 (financial year ended 30 September 2010) to 9.60 Singapore cents in FY2019.
The DPU growth translates to an annualised increase of a commendable 6.2%.
In recent times, DPU has been stable at 9.60 Singapore cents despite a drastic fall in occupancy at its Alexandra Technopark asset due to the exits of key tenants.
Going forward, however, the DPU-situation could improve given the committed occupancy at Alexandra Technopark has increased from 68.6%, as of 31 December 2018, to 97.2% as of end-2019.
Google Asia Pacific Pte Ltd is moving into the property and will take up around 33% of its total net lettable area for five years commencing from the first quarter of this year.
Healthy Balance Sheet
The gearing ratio of a REIT reveals the amount of leverage it has taken on.
In Singapore, REITs have a regulatory gearing limit of 45%. As an investor, I like my REITs to have a lower gearing ratio of 40% to provide me with a margin of safety.
As of 31 December 2019, Frasers Commercial Trust had a gearing ratio of just 29%. It also has a high interest cover of above 5 times, or 5.72x to be exact.
These point to a healthy balance sheet.
In fact, Frasers Commercial Trust is one of the most conservatively-leveraged REITs in Singapore.
Growth Prospects
Late last year, Frasers Logistics & Industrial Trust (SGX: BUOU) announced its plans to merge with Frasers Commercial Trust in a S$1.54 billion deal.
There are many benefits of the merger. One of them is a bump in DPU, in the tune of 4.2%.
Assuming that the merger and the asset acquisition (Frasers Logistics & Industrial Trust's purchase of a 50% interest in Farnborough Business Park from its sponsor) had been completed on 1 October 2018, the FY2019 would have increased from 9.60 Singapore cents to 10.00 Singapore cents.
Another benefit is that of diversification. Post-merger, Frasers Commercial Trust's exposure to the Singapore market falls to around 22% from 56% right now. Australia would then make up the bulk of its portfolio at 48%.
Last but certainly not the least, Frasers Commercial Trust will have a bigger asset acquisition pipeline from its sponsor, Frasers Property Ltd (SGX: TQ5), under the right-of-first-refusal (ROFR) agreement.
A ROFR arrangement means that when the sponsor wishes to sell its property, the enlarged REIT will be offered the right to purchase the asset first before it is offered to the market.
Right now, Frasers Commercial Trust's unit price is S$1.72. At that price, it's going at a price-to-book ratio of around 1 and has a distribution yield of 5.6%.
I don't own units in the REIT, but I'm certainly interested in the enlarged REIT. I've therefore placed Frasers Commercial Trust on my watchlist.
Have Burning Questions Surrounding The Stock Market?
Why not check out Seedly's QnA and participate in the lively discussion regarding stocks and REITs! 
Disclaimer: The information provided by Seedly serves as an educational piece and is not intended to be personalised investment advice. ​Readers should always do their own due diligence and consider their financial goals before investing in any stock.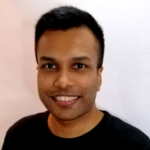 About Sudhan P
It isn't fair competition when only one company in the world makes Monopoly. But I love investing in monopolies. Before joining the Seedly hood, I had the chance to co-author a Singapore-themed investment book – "Invest Lah! The Average Joe's Guide To Investing" – and work at The Motley Fool Singapore as an
analyst
.
You can contribute your thoughts like Sudhan P
here.