I've never truly understood how precious time was, until I started my first full-time job. Ever since graduating a few years back, I've joined in the hustle alongside my peers, clocking in my 9-5s and feeling dead beat afterwards.
After turning into a full-fledged adult, gone are the days where I could head out everyday, sleep at 2am and feel recharged the day after. (Where did that energy go? COME BACK PLS.)
While I admire those who are juggling main jobs and side hustles, there are days where I just want to plonk on my bed and decompress.
Now, who here loves earning money effortlessly? I know I do.
As such, I began rummaging through Google, in a bid to find 'lobangs' (translated: opportunities) where I could earn some extra cash while catching up on my favourite serial killer documentaries.
I filtered through my searches, eliminating websites which seemed a little dodgy, with obnoxious widgets and ads which are screaming at you to "CLICK ME!".
I narrowed down to a list of useful free apps, and I've personally used and reaped benefits from all of them.
Are you time-starved? Adulting hard and want more money?
I've got you.
---
TL;DR: Free Mobile Apps to Use to Earn Money Easily
| | What you need | Rewards |
| --- | --- | --- |
| Partipost | App, Instagram | $2 to >$100 per post |
| Gif | Facebook Messenger | $0.01 to $0.20 per receipt |
| Milieu | App | $10 from 9500 points |
| YouGov | Website / App | $25 from 5000 points |
| Google Opinion Rewards | Android App | $0.10 to $1 per survey |
| HPB Healthy 365 | App | $10 eVoucher from 1500 points |
---
1. Partipost
Not an influencer with 500,000 followers, but still wanna earn money via Instagram?
Don't worry!
Welcome to the world of Partipost.
Partipost is an influencer marketing platform, where campaigns are frequently introduced on the app for anyone who is eligible to participate in.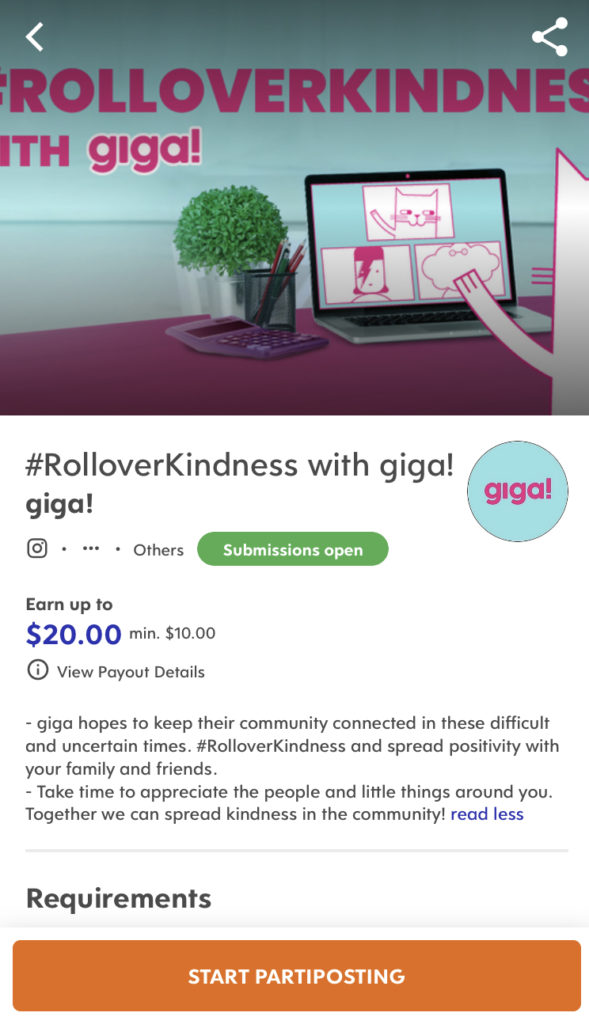 Campaigns of different brands are regularly launched, and users can click into any of these campaigns to participate in them.
Most campaigns require either an Instagram story or post, where the latter fetches a lot more money. Personally, I've joined the ones only requiring Instagram stories, as I'd prefer to keep my profile personal.
Do note that certain campaigns with a higher payout do have certain criteria, like a minimum number of followers. Payouts generally range from $2, to over $100.
In order to qualify for cashout, there are a list of instructions to be followed, which are clearly listed in the campaigns.
Withdrawal of cash is very fuss-free – just a link-up of bank account and a push of a button and you're good to go.
2. Gif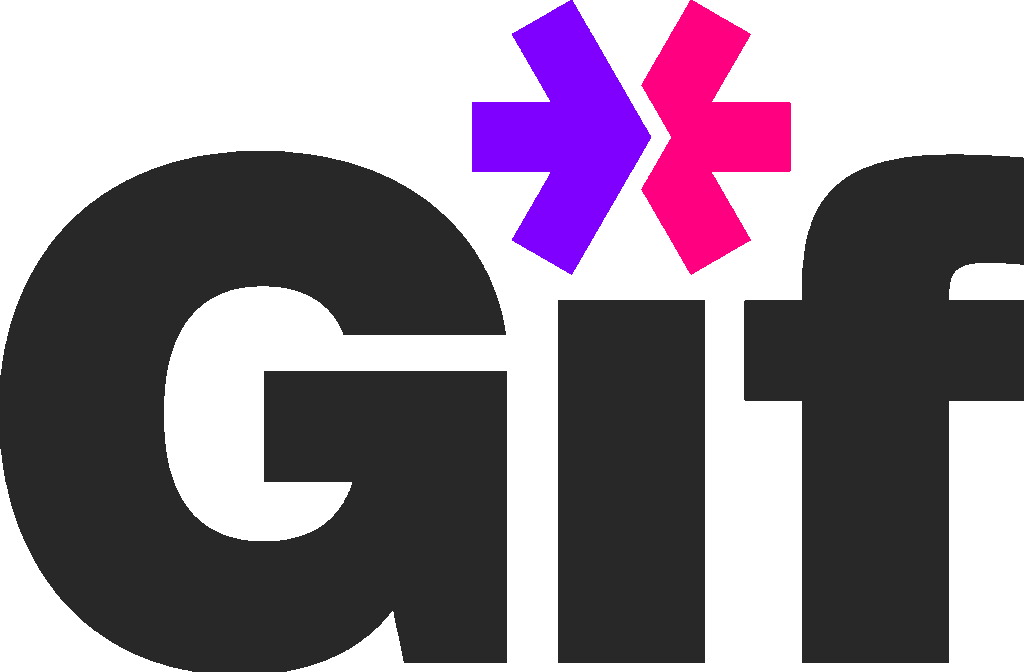 Previously known as Scan2cash.sg, Gif allows for cash to be earned just by the scanning of receipts.
Before rebranding, this site allowed for physical cash to be withdrawn, which was my most preferred option.
Things have changed since then, where vouchers and products are the only options to redeem the accumulated cash.
However, I am still sticking to this platform due to type of vouchers it offers, such as Foodpanda, Grab or NTUC vouchers.
To get started, I linked up Gif and my Facebook Messenger.
Then, I snap any receipts from purchases I've made on that day. Only receipts of same-day purchases will be accepted, with a maximum of 3 receipts per day.
After the receipt is scanned, a wild Fortune Cookie appears.
Click into it and it'll either give you a motivational quote (saddest reward), or inform you of the amount you've won. Payouts usually range between $0.01 to $0.20 per receipt.
Accumulate to the cash equivalent of the vouchers, and you'll be ready to redeem some good stuff.
Tip: There are trivia questions released everyday at 12pm to earn some bonus cash!
3. Online surveys
I took a while to dig through for survey sites. There were just too many sites which seemed dubious, as if they might potentially sell my information for some black market business. #paranoid
Through my blood, sweat and tears, I've landed on these two apps which I've been using religiously ever since.
milieu
milieu is my favourite.
Clean and beautiful interface, with clear and straightforward instructions.
milieu is an opinion-based insights platform which connects communities to organisations. Surveys are frequently launched on the app, with topics ranging from personal attitudes to food preferences.
Upon completion, users will be awarded points, which could be accumulated and exchanged for cash, or as donations to charitable organisations.
Some charities you can choose to donate to. Very meaningful touch by the milieu team imo.
Otherwise, you can choose to cash out via PayPal or PayNow. $10 can be redeemed with 9500 points, and each survey averages between 100-200 points.
YouGov
YouGov is another great survey platform to earn money.
An international research data and analytics group headquartered in London, YouGov is used by more than 8 million people worldwide, forming one of the largest research networks in the world.
Findings from their surveys are usually published on their website.
After registration, users will be notified via email when a new survey is published.
Each survey will indicate its length and points, with longer survey lengths garnering more points.
Similar to milieu, YouGov has a wonderful option of converting your points into a donation to charity (i.e. UNICEF).
Otherwise, convert your points to $25 cash via PayPal, which can be easily redeemed with a PayPal account.
$25 leh! One week's worth of lunches settled. 
Google Opinion Rewards
Google Opinion Rewards is also an app which offers Google Play "money" after the completion of surveys.
Do note that this app is currently only available for Android users.
Using this money, users can purchase items off the Google Play Store, with items ranging from e-books, movies to paid apps.
No more having to skip past that $3.99 app you've always wanted. Win!
4. Healthy 365
Something more popular amongst Singaporeans would be the Healthy 365 app.
Launched by the Health Promotion Board (HPB), this challenge encourages Singaporeans to clock 10,000 steps a day, as well as to engage in 150 minutes of Moderate to Vigorous Physical Activities (MVPA) a week.
We've seen the snaking queues whenever announcements were made regarding the collection of free fitness trackers.
I've always thought that one could only participate in the National Steps ChallengeTM if you own a fitness tracker.
Did you know that the in-built tracker in your phone is considered a tracker too? 
Just own a phone and you're ready to roll!
Healthpoints can be accumulated via different means, such as the number of steps taken or through Moderate to Vigorous Physical Activities (MVPA). Even though there is no option to redeem cold, hard cash, the range of vouchers available through this app is sufficient to deem it as 'cash'.
Think Fairprice, Cold Storage, 7-Eleven, Giant, Sheng Siong to Mr Bean, Koi and LiHO.
That's basically like, the most versatile voucher ever.
Time to shuffle up and down your homes to earn that cup of bubble tea.
Free Apps to Use to Earn Money Easily
In this current day and age, earning money can be as easy as a click of a button, from the comfort of our couches. Are there any other free apps we should be exploring? Let us know in the comments below!
About Xue Miao
A
millennial
who is learning to adult. She doesn't believe in the rat race and hopes to live on a farm someday.
You can contribute your thoughts like Xue Miao
here.