We interviewed a few Grab drivers, here are their thoughts on the merger.
Grab's acquisition of Uber and what it means to riders and drivers?
So, we all know Uber and Grab has merged.
Grab's acquisition of its rival's south-east Asian business has been the talk of the town. Considering that even my non-tech-savvy mother uses these apps to get around, I would think a good portion of Singaporeans has been affected by the news.
Impact of the acquisition of Uber on riders
The inconvenience is largely minimal. All Uber drivers need to do is to download the Grab app if they had not previously had it. Chances are, most people already have both Grab and Uber apps to compare prices for their rides, taking the cheaper option whenever.
Up till now, there has been a lot of talk on the side of the users and how it will potentially affect prices and riding experiences.
However, the drivers seem to be the ones who will be the most affected since their income wholly depends on this.
The acquisition has a more immediate impact on drivers
So, we decided to shine the light on Grab and Uber drivers instead. We talked to a few Grab and Uber drivers to see what are their thoughts on the merger, the unfair income tax situation and how other experiences as a driver.
---

What Drivers Think About The Uber-Grab Merger
Curious on the impact of the merger, we interviewed some drivers.
 "I was previously banned from Grab."
This was what one Uber driver told us, adding that this was not some special case but something that affected hundreds of drivers after the switch from Uber to Grab was announced. For him, the ban was due to too many cancellations and "picking customers" acts – common amongst Grab drivers who don't want to drive to locations too far away or too near.
He was at a loss when the news of the merger was announced.
"We knew the same time as you did," said the driver, commenting that the drivers were not pre-empted or given any prior information regarding this.
Unlike typical drivers, the switching process was more tedious for him. He lost almost two weeks' worth of earnings while waiting for his application to be processed back to being a Grab driver.
"Concerned about incentives"
One of the drivers we interviewed expressed concerns about a dip in incentives in the long run. Even though incentives are said to not be affected now, he and other drivers are worried concerned if incentives will dilute due to the lack in competition and also because of falling incentives over the past few months.
He suggested that there should be a better incentive system for loyal, long-term drivers like him. "New joiners" get better incentives for joining as drivers compared to them now.
"I preferred Uber's rating system."
A few drivers we interviewed reflected that the two-way customer and driver rating with Uber made them feel more secure. With Grab, only customers can rate their drivers, giving it a sort of "Customer is king" edge which made them feel uneasy.
---
Why They Started Out As Drivers
"The incentives were amazing."
When we were chatting with one of the older drivers, he mentioned that when he first joined Uber more than a year back, drivers were told that they could earn $8000 per month — a sum that was hugely attractive. This was mostly true at the start.
However, as time passed, over the months, incentives dipped and from $800 per week to as low as $200 per week now. Earning $5000 a month if you drove diligently used to be a given, but driving day and night these days may not guarantee drivers such an amount.
"Have to finish the rental contract."
Other drivers reflected that they need to continue driving because their cars are still on contract. It was more worth the money to rent a car for one year compared to a few months. So, many drivers signed a year-long car rental contract instead. In a way, it ties them down.
The Bad income tax situation for drivers
Typically, a Grab or Uber driver's income includes:
ERP charges
Cost of car rental
Fuel cost
Any possible repair required on the car
Parking cost
Based on one of our interview with a Grab driver who switched over from driving Taxi, the Grab driver was shocked to realise that he will be taxed based on all his income, inclusive of fuel cost which takes up a huge percentage of his income.
On normal days, a Grab driver pays more tax as compared to a taxi driver earning the same amount.
---
How Do Drivers Feel?
"Detrimental to long-term drivers"
One full-time driver who had previously switched over from driving with a taxi company to Grab reflected that as a full-time driver, the disallowance of petrol and rental expenses results in a ridiculous income tax from a higher-than-actual taxable income. His CPF has been used up for housing loan payments and he has to fork out close to $1000 cash monthly for household expenditure.
His take-home income is on average $3.5k per month and his fixed expenses are at a high $2k per month due to outstanding housing loan payments. Income tax, paid by instalments will come up to about $300 per month and Medisave will be $600.
"Can't do anything, anyway."
Other drivers we posted this question too simply showed ambivalence to the situation.
"Also can't do anything what", was their reaction. Unhappy they may be, but they also feel helpless in such situations.
---
Will You Consider a Job Switch?
These were some of their sentiments.
"I quit being a taxi driver for better income and a more flexible system. Nowadays, people prefer to use the app. So no, not for now."

"I am currently looking for a job. Driving is just to tide over this period."

"I was a safety construction officer before I decided to be a driver for the incentives. I was earning about $3000 every month then. With no leave, no MC, irregular working hours and incentives just not as attractive anymore, I have applied to go back to the construction company."
---
Editor's note: One of our colleagues came to know about a Grab driver having to pay more tax than his Taxi driver days after swapping to Grab. This is mainly due to the taxing of fuel cost, which takes up a huge percentage of the income. Concerned, we turned to Seedly Personal Finance Community to raise awareness on this issue.
Here are some of the opinion of the community:
Private-hire 

drivers

 will not be allowed deduction on their motor car operating expenses since they are not in the business of hiring out cars.
Thus, the private hire car expenses and hiring charges incurred by Private-hire 

drivers

 are not tax-deductible. Any expenses incurred directly or in the form of reimbursement on using private hire cars or private cars such as repair, maintenance, parking fees, petrol costs, car rental are disallowable. – Chen Zhirong
Unless this person owns a car and the car is under a business entity. That will be of a different situation. – Soon Xiaohui
First off, you have to understand why govt say cannot claim, and why there may be an abuse of the loopholes.

In normal cases, a private car is bought at individual own choices. As such, no deduction is given. Expenses can only be claimed if it is proven that it is incurred wholly and exclusively for the purposes of generating income. As Private Hire(PH) driver can use the car for their own purposes, it cannot be considered as W&E.
If the driver is a full-time PH with Grab, don't they allow the expenses to be claimed, similar to taxi drivers? As in, those who rent their cars from Grab.

If government allows this, then everyone will wanna register as a PH driver, and do the minimum so as to claim loss against their other income(e.g. employment) E.g. they can do 1 trip every day, which cannot cover their rental, petrol, etc. this loss can then be used to offset against their other income, resulting in lower income tax payable. Losses/business expenditure have no claim limit, unlike personal tax reliefs which are capped at 80k.

When this happens, who wanna go monitor if the driver is deliberately making a loss or genuine case? – Rave Ong Ci De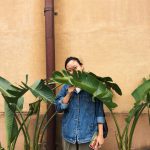 About Junel Seet
Most of my expenditure is on sustenance. Yes, I meant food.
You can contribute your thoughts like Junel Seet
here.