Do Right by Your New Year's Resolutions & Fulfil Them!
Time flies, it's been more than a week since the new decade began!
How many New Year's Resolutions did you make for another amazing year?
Or have you given up on them already?
What if your New Year's Resolutions are actually alive but hidden from your sight?
Guilty of having fitness goals as part of your New Year's Resolutions?
There are free yoga classes and cheap gym memberships you can try out to motivate yourself so you can no longer complain about how pricey it is!
Now now, it's easy to list down your goals, but we've established that it's hard work to follow through.
One tiny step to sticking to your personal finance resolutions? Start tracking your financials!
Pro-tip: Write your resolutions down and put it at an area that you'll see every day for constant reminders!
Excuse me, there's SkillsFuture available, so why aren't you fulfilling your 'Learn a New Skill' resolution?
Oh! If you need suggestions for your reading list, you can always add on these investment-related books on top of Seedly's articles!
If one of your resolutions include saving more money, be sure to make use of a high interest savings account to maximise your money!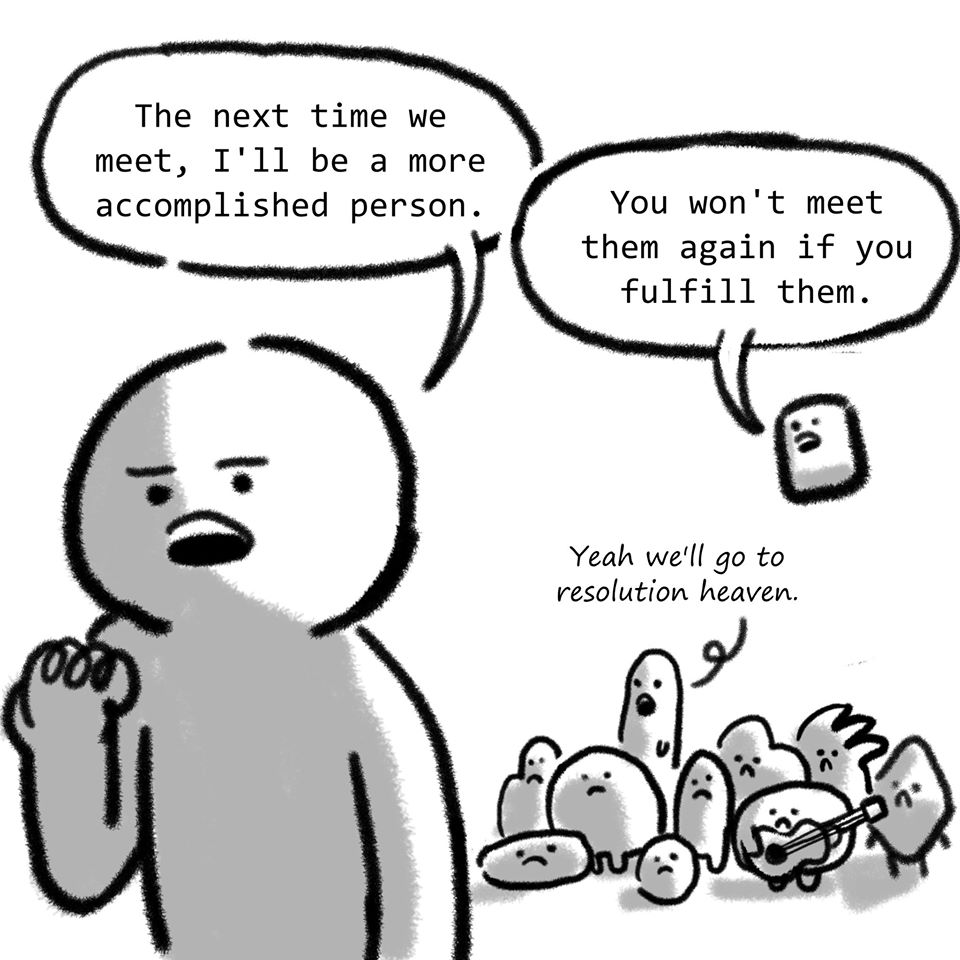 ---
This article first appeared on The Woke Salaryman and is part of a content syndication agreement between The Woke Salaryman and Seedly.
For this series of comics that are related to all things personal finance, the Seedly team worked closely with The Woke Salaryman to bring you useful sh*t which you can apply to your everyday life.
The Woke Salaryman is the brainchild of a Singapore-based duo that aims to help people reach financial independence early. It is the quintessential page for people living in Singapore who earn the median salary and didn't inherit their fortunes from their parents.
If you have any questions with regard to personal finance and retiring early, feel free to discuss them with the friendly Seedly Community!