Furniture hacks: Alternatives to IKEA if you don't want your house looking like your friend's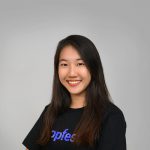 Ruth Lum
●
Editor's note: We are in no way sponsored to bring you this compilation of furniture places in Singapore.
Are you in the midst of getting your house ready for next year's Lunar New Year, whether you're just changing up the furniture or doing major renovation works?
It's undeniable that IKEA is one of the first places people think of when buying furniture, but how often have you visited a friend's place and found their sofa or dining table a tad too familiar?
In the pursuit of #homegoals, we've gathered a bunch of tried-and-tested furniture stores in Singapore that offer a twist in style compared to your friendly neighbourhood IKEA store, so that you can have that extra special touch in your home.
TL;DR: Here are alternatives to IKEA if you don't want your house looking like your friend's
The Cathay, 2 Handy Road, #02-06/7/8, S(229233)
Nearest MRT: Dhoby Ghaut
Image credit: IKEA
HipVan: Snyder Trolley (Teal)
Ikea: RÅSKOG
Trolley (Turquoise)
Price (SGD)
59
59
HipVan is a Singapore-grown brand that houses a selection of Scandinavian-styled furniture and home decor. Shop at their physical store to touch and feel what suits your home best. If you'd rather not travel down to their showroom, HipVan has an online platform for you to shop from the comforts of home.
Delivery: Free for orders above SGD250
153 Kampong Ampat, S(368326)
Nearest MRT: Tai Seng
Images Credit: Hock Siong & Co.
Tucked away in an unassuming neighbourhood of Tai Seng, you'll be surprised at how fast you can get lost in their huge space that houses vintage treasures to modern chic pieces at slashed prices. Started by a family of Karang Gunis(rag and bone), their brand has evolved to one of homeowners' favourite these days. I have personally patronized Hock Siong & Co. before they gained traction on social media, and it is heartening to see that their humble business has stayed grounded since day one.
Image Credit: Hock Siong & Co.(left), IKEA(right)
| | Hock Siong: Armchair in Forest Green Velvet Fabric | Ikea: EKENÄSET Armchair |
| --- | --- | --- |
| Price (SGD) | 330 | 299 |
We have a super easy guide here on how to shop on Taobao, so it's time to put it to good use! If you're looking for something different, stylish and of reasonable quality, Taobao should have all the answers.
We gathered some of the top Taobao sellers who have reasonably good reviews along with a variety of stylish furniture:
Wood Brother
NORHOR
Hancock Home
NASO
ZaoZuo
ZOMO
TieFan
Zogo
MuXiuYuan
AOKI Shop
| | Taobao: Coat Rack, Fashion Hanger | IKEA: TJUSIG Hat and coat stand |
| --- | --- | --- |
| Price (SGD) | 19.81 | 79 |
Shipping: Calculated based on weight and size of furniture.
19 Keppel Road, #02-06 Jit Poh Building S(089058)
Nearest MRT: Outram Park / Tanjong Pagar
Castlery wears their mission proud – that by cutting out the middleman in acquiring stylish furniture, prices are kept at an honest and reasonable price.
Be prepared to be spoilt for choice, especially with the wide range of affordable contemporary furniture. And when we say you'll be spoilt for choice, we aren't kidding: sofas, armchairs, beds, dining tables, lighting, rugs, accessories… whatever you need to furnish your nest, Castlery has it all.
Image Credit: Castlery (left), Ikea(right)
| | Castlery: Leo Sofa | Ikea: KLIPPAN Two-seat sofa |
| --- | --- | --- |
| Price (SGD) | 649 | 245 |
Delivery: Free for orders above $300
Dreaming of a Pinterest-worthy home? StyloDeco has all the photo-worthy decor for your home. They also pride themselves in the Styledeco's kids range so don't forget about your little ones!
| | Stylodeco: MUSHROOM LAMP, White | Ikea: NYMÅNE Table lamp, white |
| --- | --- | --- |
| Price (SGD) | 420 | 59 |
Stylodeco: TABLE LAMP, Marble, Black
Ikea: TÄRNABY
Table lamp
Price (SGD)
80
29.90
39 Changi South Ave 2, #02-02, S(486352)
Nearest MRT: Expo
Image Credit: Nook and Cranny
As its name suggests, you can find almost every fixture for your home here. Nook and Cranny offers a diverse range of furniture designs, from oriental to industrial.
| | Nook and Cranny: Seattle Desk | Ikea: LILLÅSEN Desk, bamboo |
| --- | --- | --- |
| Price (SGD) | 549 | 199 |
Delivery: Free for orders above $200
As much as IKEA has remained price-competitive over the years, there are times where the sales sections of these lesser-known brands offer great deals. Or perhaps you are more willing to splurge in order to dress your home up with stylish pieces that are sure to strike conversation; you are now a proud owner of a bespoke or unique piece that you're sure isn't in a thousand other homes!
Know of anyone who has successfully done up their house in mostly non-IKEA furniture? Share with us!
---
Cover photo credit: Kirill Zakharov on Unsplash
About Ruth Lum
Breaking down 'chim' finance knowledge into manageable pieces so you don't have to.
You can contribute your thoughts like Ruth Lum
here.