Tempted to Buy GameStop Corp (NYSE: GME) Due To Its Soaring Share Price?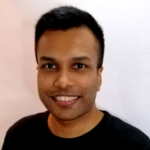 Sudhan P
●
It seems like nothing can stop GameStop Corp's (NYSE: GME) share price from rising.
The company, which everyone seems to be talking about now (including me right here!), is defying all odds with its astronomical share price increase.
In 2021 alone, its shares have ballooned over 1,900%!
If you are wondering what's causing GameStop shares to rise so much within a short period of time, my colleague Joel has written an insightful piece on it.
It may be tempting to buy GameStop shares out of FOMO….
but let's take a step back and look at the situation rationally.
Speculation Vs Investment
Before clicking the "Buy" button on the broker order page, ask yourself this question:
"Am I looking to speculate or invest by buying GameStop stock?"
To help you answer that question, here are two quotes about speculation and investment, as defined by Benjamin Graham, the author of The Intelligent Investor.
First, on speculation:
"Speculative operations are all concerned with changes in price. In some cases the emphasis is on price changes alone, and in other cases the emphasis is on changes in value which are expected to give rise to changes in price. I think that is a rather important classification of speculative operations."
On the other hand, this is what Graham said about investing:
"An investment operation is one which, upon thorough analysis, promises safety of principal and an adequate return. Operations not meeting these requirements are speculative."
If you have itchy fingers and are merely looking to speculate on GameStop's share price movement, there's nothing wrong with it.
But do it knowing full well what you are getting into.
Also, don't bet the farm on it. And certainly don't leverage.
Just set aside an extremely small portion of your portfolio to speculate on GameStop.
Remember, there's a risk of you losing money as you never know when the game will stop, until it does.
Is It Worth Investing in GameStop Then? 
As Graham mentioned, when it comes to investing, we should analyse the company thoroughly by focusing on its business fundamentals.
To determine if GameStop is worthy of investing for the long-term, we can do a quick check on its fundamentals, such as:
What is its business about?
How has its historical revenue performance been?
Has it been growing its earnings?
Does it generate free cash flow?
Most information about a listed company can be found from its annual report.
A Google search for "gamestop annual report" leads me to the company's 2019 annual report.
From there, I found out that GameStop is the world's largest video game omnichannel retailer, operating around 5,500 stores across 14 countries.
Next, I look at its historical financial performance, starting with its revenue.
(Note: GameStop's financial year ends on February each year.)
2019
2018
2017
Revenue
(US$' million)
6,466.0
8,285.3
8,547.1
We can see that its revenue has been declining over the past three years.
Not good.
The company said that its 2019 revenue fall was due to a decrease in comparable store sales of 19.4% and the impact of 321 net global store closures.
Remember that 2019's revenue doesn't include the impact of COVID-19 and yet, sales fell.
The comparable store sales metric compares sales for a retailer's stores for one year to those of the same period for the previous year.
This gives us clues that GameStop's business is on a decline.
With the falling revenue, the company's earnings have also taken a dive, going from a net profit to a net loss.
2019
2018
2017
Net (loss) income
(US$' million)
(470.9)
(673.0)
34.7
Not good too.
Lastly, let's look at its free cash flow, which should also be dismal.
2019
2018
2017
Free cash flow
(US$' million)
(493.0)
231.4
321.5
Rightly so, GameStop's free cash flow was on a slump as well, and ended up being negative in 2019.
Free cash flow is money that a company can use to reinvest into its own business, acquire other businesses, pay dividends to its shareholders, buy back its own shares, or pay off its borrowings.
Without generating any free cash flow, GameStop has to likely look at alternative means to fund its business.
For its latest quarter ended 31 October 2020, the company's revenue fell 30% year-on-year despite a 257% increase in e-commerce sales. GameStop reported a net loss for the quarter.
So, overall, GameStop doesn't look like a great investment.
GameStop Is Not the First, And It Won't Be the Last
Sudden stock price spikes similar to GameStop's are not new in the stock market.
It happens time and again.
If we are not clear at the onset whether we are speculating or investing in companies going through such short-term price movements, the end result might look ugly, as alluded by world-renowned investor Warren Buffett in his quote below:
"The line separating investment and speculation, which is never bright and clear, becomes blurred still further when most market participants have recently enjoyed triumphs. Nothing sedates rationality like large doses of effortless money. After a heady experience of that kind, normally sensible people drift into behaviour akin to that of Cinderella at the ball. They know that overstaying the festivities — that is, continuing to speculate in companies that have gigantic valuations relative to the cash they are likely to generate in the future — will eventually bring on pumpkins and mice. But they nevertheless hate to miss a single minute of what is one helluva party. Therefore, the giddy participants all plan to leave just seconds before midnight. There's a problem, though: They are dancing in a room in which the clocks have no hands."
Have Burning Questions Surrounding The Stock Market?
You can participate in the lively discussion regarding stocks here at Seedly and get your questions answered right away! 
Disclaimer: The information provided by Seedly serves as an educational piece and is not intended to be personalised investment advice. ​Readers should always do their own due diligence and consider their financial goals before investing in any stock. 
About Sudhan P
It isn't fair competition when only one company in the world makes Monopoly. But I love investing in monopolies. Before joining the Seedly hood, I had the chance to co-author a Singapore-themed investment book – "Invest Lah! The Average Joe's Guide To Investing" – and work at The Motley Fool Singapore as an
analyst
.
You can contribute your thoughts like Sudhan P
here.