Glove Manufacturing Stocks in Singapore: What's Next for Them? (Top Glove, Riverstone, and UG Healthcare)
Companies involved in glove manufacturing have become extremely popular amid the COVID-19 pandemic.
The market capitalisation of one of the glove manufacturers says it all.
Top Glove Corporation Bhd (SGX: BVA), the world's largest glove manufacturer, became one of Singapore's top 10 companies by market cap, as of the end of July 2020.
It even overtook blue-chips such as Thai Beverage Public Company Limited (SGX: Y92), CapitaLand Limited (SGX: C31) and Singapore Technologies Engineering Ltd (SGX: S63).
Apart from Top Glove, there are two other glove manufacturers listed in Singapore.
They are Riverstone Holdings Limited (SGX: AP4) and UG Healthcare Corporation Ltd (SGX: 41A).
The Singapore-listed glove manufacturers have seen dazzling returns year-to-date, despite their share price plunge on 12 August reportedly due to Russia rolling out a COVID-19 vaccine.
| Company | Stock Price | Market Capitalisation | Year-to-Date Stock Price Increase |
| --- | --- | --- | --- |
| Top Glove | S$8.37 | S$22.7 billion | 444% |
| Riverstone Holdings | S$4.30 | S$3.2 billion | 355% |
| UG Healthcare | S$3.18 | S$623.6 million | 2,164% |
Here, let's take a look at each company's financial results and whether there's still room for business growth for them.
---
Company #1: Top Glove
Top Glove, which was founded in 1991, is a leader in the glove manufacturing industry. It caters to the medical, food and general industrial sectors, and exports its gloves to 195 countries worldwide.
Over the past five years, Top Glove has produced decent growth as seen below (the company has a 31 August year-end):
FY2015
FY2016
FY2017
FY2018
FY2019
Revenue
(RM '000)
2,510,510
2,888,515
3,409,176
4,220,742
4,801,139
Net Profit
(RM '000)
279,781
360,729
339,023
428,830
364,678
Return on Equity (%)
17.4
19.3
16.3
18.1
14.4
Net (Borrowings)/Cash
(RM 000)
180,106
303,747
70,584
(1,854,023)
(2,167,627)
Dividend (sen)
5.75
7.25
7.25
8.50
7.50
In its most recent third quarter, the company's growth ballooned due to the pandemic and increased demand for gloves.
Revenue surged 42% year-on-year to RM 1.69 billion, the highest ever on a quarterly basis, while net profit more than quadrupled to RM 347.9 million.
Top Glove explained that monthly sales orders went up by 180%, resulting in long lead times, which went up from 40 days to around 400 days.
That means that the latest orders placed would only be delivered over a year later.
For the first nine months of FY2020, net profit has already surpassed that of FY2019, coming in at RM 577.8 million.
With strong business growth, Top Glove's financial position improved significantly, with a net cash position of RM 279 million, as of 31 May 2020, compared with net borrowings in the second quarter of FY2020.
The strengthening of its balance sheet also helped to increase its interim dividend per share to 10 sen, up from 3.5 sen the previous year.
Looking ahead, Top Glove said (emphases are mine):
"Top Glove will continue to expand its capacity to ensure it is well-positioned to fulfil global glove demand, which is expected to grow from a pre-COVID level of 8% to 10% per annum, to 12% to 15% per annum post-COVID, on the back of increased usage in both the medical and non-medical sectors, as well as heightened hygiene awareness."
At Top Glove's share price of S$8.37, it has a trailing price-to-earnings (PE) ratio of 100 and a trailing dividend yield of 0.5%.
Company #2: Riverstone 
Riverstone Holdings, which started in 1989, specialises in the production of cleanroom and healthcare gloves, finger cots, cleanroom packaging bags, and face masks. Its products are widely used in the healthcare, semiconductor, manufacturing, biotechnology and pharmaceutical sectors.
Riverstone has a financial year that ends on 31 December each year. Let's explore its past financial performance now:
FY2015
FY2016
FY2017
FY2018
FY2019
Revenue
(RM '000)
560,187
654,863
817,057
921,033
988,968
Net Profit
(RM '000)
126,548
120,353
127,608
129,686
130,412
Return on Equity (%)
26.3
21.7
20.2
18.3
16.5
Net (Borrowings)/Cash
(RM '000)
128,682
103,195
89,250
77,010
117,409
Dividend (sen)
7.7
6.5
7.0
6.8
7.4
For Riverstone's six months ended 30 June 2020, revenue grew 30.5% year-on-year to RM 626.7 million while net profit surged 119.3% to RM 137.5 million, surpassing its FY2019 net profit.
Just like Top Glove, Riverstone increased its interim dividend per share, up from 1.55 sen a year ago to 4.0 sen.
As for its outlook, Riverstone's executive chairman and chief executive, Wong Teek Son, commented (emphases are mine):
"[O]ur in-house R&D team continues to monitor industry trends closely and develop new products that will allow us to venture into untapped markets including the food processing, pharmaceutical and surgical glove segments. …

There has been a rise in awareness of hygienic practices globally which has led to a higher usage of gloves in the medical as well as other non-medical sectors such as F&B and retail."
Due to the bright industry outlook and to capture future growth, Riverstone is launching a new three-year expansion plan at a new production site in Taiping, Malaysia.
The expansion is projected to bring Riverstone's total manufacturing capacity to 14 to 15 billion pieces of gloves by FY2023.
At Riverstone's share price of S$4.30, its PE ratio stands at 47, and it has a dividend yield of 0.8%.
Company #3: UG Healthcare
Last but not the least is UG Healthcare, whose gloves are used in industries such as healthcare, food and beverage, and automotive.
UG Healthcare released its financial results for the year ended 30 June 2020 (FY2020) on 11 August.
FY2016
FY2017
FY2018
FY2019
FY2020
Revenue
S$ '000)
58,823
65,239
78,060
91,712
144,209
Net Profit
(S$ '000)
5,450
2,444
4,335
2,507
13,402
Net (Borrowings)/Cash
(S$ '000)
(4,783)
(15,349)
(20,109)
(33,468)
(25,823)
Return on Equity (%)
14.3
6.5
11.0
5.9
28.3
Dividend (cents)
0.587
N/A
0.235
0.259
0.714
As seen from the table above, UG Healthcare's FY2020 revenue grew 57.2% year-on-year to S$144.2 million while net profit ballooned over five times to S$13.4 million.
The company attributed the strong financial growth to higher volume and selling price of gloves amid the coronavirus pandemic.
With the surge in demand, it is bringing forward its production capacity expansion plans from June 2021 to March 2021.
It is also expediting a further expansion to bring its total production capacity to 4.6 billion gloves per year by either FY2021 or the beginning of the first quarter of FY2022.
At UG Healthcare's share price of S$3.18, its PE ratio stands at 47, and it has a dividend yield of 0.2%.
What's Next for the Glove Companies?
While the glove manufacturers have seen robust growth in their businesses in the past few months, in my opinion, it is highly unlikely to be sustained for the long-term.
Once demand tapers off, revenue would tumble.
And I don't think the demand for gloves from the rise in awareness of hygienic practices post-pandemic would make up for the demand directly due to COVID-19.
Right now, shares of Top Glove, Riverstone, and UG Healthcare look like they are priced for perfection, with valuations more than double their five-year averages.
| Company | Stock Price | Current PE Ratio | Five-Year Average PE Ratio | Current Dividend Yield |
| --- | --- | --- | --- | --- |
| Top Glove | S$8.37 | 100 | 30 | 0.5% |
| Riverstone Holdings | S$4.30 | 47 | 20 | 0.8% |
| UG Healthcare | S$3.18 | 47 | 20 | 0.2% |
When business growth tapers off, their share prices could come crumbling down to Earth.
And may never recover.
So investors have to be aware of the valuation risk for these glove companies.
Have Burning Questions Surrounding The Stock Market?
Why not check out the SeedlyCommunity and participate in the lively discussion regarding stocks!
Disclaimer: The information provided by Seedly serves as an educational piece and is not intended to be personalised investment advice. ​Readers should always do their own due diligence and consider their financial goals before investing in any stock.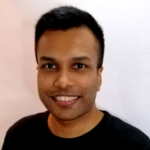 About Sudhan P
It isn't fair competition when only one company in the world makes Monopoly. But I love investing in monopolies. Before joining the Seedly hood, I had the chance to co-author a Singapore-themed investment book – "Invest Lah! The Average Joe's Guide To Investing" – and work at The Motley Fool Singapore as an
analyst
.
You can contribute your thoughts like Sudhan P
here.