Go-Jek has launched its BETA app. How will it affect you amidst Grab's dominance?
The past year has been eventful for the ride-hailing industry in Singapore (and Southeast Asia at large, too). We watched how Uber and Grab once went head-on with each other, and Uber's unexpected 'exit', to new players like Go-Jek challenging the now Grab-dominated space in Southeast Asia. Just recently, we looked at how Tada compares to Grab.
With news of Go-Jek rolling out its BETA app here in Singapore as we write, what should you as a rider or driver look out for?
TL;DR: Will Go-Jek rides be cheaper than Grab's? Can I earn more with the same amount of hours I drive?
Since Uber's merger with Grab in March, Singapore has welcome other ride-hailing players like Ryde and Jungnoo, but up till now, nothing that has proven to shake Grab's dominance in the market.
Image credit: ST File
Access to GO-JEK BETA APP
Screengrab from beta app waitlist holding page
Go-Jek is rolling out the app is stages to balance ride demand and service capabilities.
DBS card members, as part of the Go-Jek's partnership with DBS Bank, have priority access and must enter a code consisting of "DBS", followed by the first six digits of their Visa, Mastercard, or Amex card.
Family and friends of Go-Troopers (Go-Jek's affectionately-termed team of staff) also have early access via a special code.
Pricing Mechanism
GRAB pricing model
Go-Jek pricing model
Applicable / Displayed Fare
Min Fare
$6.00
S$6.00
Base Fare
$2.50
$2.70
Per KM rate
$0.50
$0.65
Per Minute rate
$0.16
Additional Surcharges
ERP Charges / Toll Charges
According to the ERP or Tolls incurred during the course of the trip, from pick-up point to destination.
Your driver-partner will enter the ERP charges incurred into the app before completing the trip.
Additional Waiting Time
$3 for every 5 minutes*
*information currently unavailable*
*A 5 minute grace period is provided during pick-up. If the driver is required to wait for the passenger for longer than 5 minutes, waiting time surcharges apply in 5 minute blocks.
Additional Stops OR Distance Travelled
Additional stops / extra distance ($5 per stop / per 5 km up to a maximum of 3 stops)
*information currently unavailable*
Example:
0 - 5 km, $5.00
5.1 - 10 km, $10.00
10.1 - 15 km, $15.00
15.1 - 20 km, $20.00
Note: The above distance refers to extra travel distance above and beyond the original booked ride. Please note this surcharge is not applicable for pick-up or drop-offs in multi-storey carparks / buildings
Dynamic pricing may apply for specific hours and areas. Be sure to check the app for a price estimate when you're ready to request for a trip!
Unlike Grab, Go-Jek has stated that they are not introducing dynamic pricing yet.
Services Currently Offered
Go-Jek: Only GOCAR for now, which works like GrabCar.
Grab: JustGrab, GrabShare, GrabFamily, GrabHitch, GrabAssist, Electric Taxi, GrabCar (Premium), Limo Taxi, 6-seater (Economy), GrabCoach, GrabCar Plus, GrabShuttle, GrabShuttle Plus and GrabWheels
Payment Methods Currently Accepted
Go-Jek: Cash, most VISA/Mastercard credit & debit cards
Grab: Cash, most credit & debit cards, GrabPay, FavePay
Drivers Earnings Structure
Go-Jek: What are peak and off-peak hours?
Peak – Weekdays 7AM–9.59AM and 5PM–7.59PM, Weekends 12PM–7.59PM
All other hours are off-peak. These hours are subject to change.
Grab: Grab has a comprehensive table indication hourly earnings here.
Accident and Safety
Go-Jek Helpline: Call +65 3135 3135.
Go-JekPersonal Accident Insurance Coverage: Yes, you will be covered as part of the driver-partner's commercial insurance while you're on the trip – from the time of your request to your drop-off.
Grab Helpline: Call +65 6801 4177
Grab Personal Accident Insurance Coverage: Grab provides the Group Personal Accident insurance for all GrabCar rides. Unlike the compulsory commercial insurance that all drivers must buy, Grab invests in a separate plan to cover both drivers and passengers. Commercial insurance usually only cover third-parties.
Operational Areas
Go-Jek: East and South of Singapore, 24/7. Mostly residential areas as shown, including the Central Business District, Jurong East, Changi, Punggol, Ang Mo Kio and Sentosa.
Take note: GOJEK is currently operating at selected areas for selected users. Please wait as they get the app fully up and running for Singapore!
Image credit: Screengrab from Google Maps
Grab: Available island-wide, 24/7
---
Who will emerge 'victorious'?
How well Go-Jek will be received depends on whether they are able to offer greater solutions to these gripes that people currently have:
Passengers – Lack of alternative, fluctuating ride pricing, difficulty of getting a ride without surge pricing, additional charges for food delivery during "low manpower" hours
Drivers – Unfair driver incentives, long working hours to make ends meet, customer service issues
Both Grab and GoJek have billions of dollars in funding fueling their growth, and this is how they pit against each other:
| | Go-Jek | Grab |
| --- | --- | --- |
| Funding Rounds | 7 | 8 |
| Total Disclosed Funding | $3.3 billion | $6.6 billion |
| Number of Investors | 23 | 37 |
| Acquisitions | 2 | 3 |
Grab
Go-Jek
2010
Launches as phone-booking motorbike
taxi service in Indonesia
2011
MyTeksi
Launches as private car hire
service MyTeksi in Malaysia
2012
Expands across M'sia, begins
working with licensed taxi firms
2013
Expands into SG, TH, PH with
new name GrabTaxi
2014
Expands to ID and VN
Launches GrabBike for motorbikes
Achieves unicorn status (A privately held startup
company valued at over $1 billion)
2015
Launch of mobile app
GrabBike is live in ID
Introduces on-demand services such as
food&parcel delivery, groceries delivery, massage, event ticketing
2016
Launches private car-hailing
GoPay
Acquires ID fintech start up MVCommerce,
giving regulatory clearance for GoPay.
Achieves unicorn status
2017
GrabPay
Acquires ID start up Kudo to grow
Grab's e-wallet GrabPay
GrabRewards
Launch of GrabRewards opens up new ways for
merchants to tap into largest customer loyalty programme in S.E.A
GrabPay moves into offline
transactions/payments for SG merchants
Strengthen GoPay with acquisition of
ID start ups Kartuku, Midtrans and Mapan
2018
Acquires Uber's S.E.A operations
GrabFood
Rebrands UberEats as GrabFood
Begin to offer micro-loans and other
financial services; partners with MasterCard for global payments
Begin to offer micro-loans
and other financial services
GrabPlatform
Launches GrabPlatform
API suite for 3rd party developers
Announces $500 million plan
to expand beyond ID for the first time
Unveils localised brands Get and GoViet
for Thailand and Vietnam respectively
GrabCycle
Dockless bike platform GrabCycle receives
bike-sharing operator's license in SG
GoViet goes live in VN
GrabVentures
Launches VC and incubation unit, Grab Ventures
Kumparan
Invests in news app Kumparan (reportedly
through new VC unit Go-Ventures)
Begins pre-registration of drivers in SG
Go-Jek credit card
Trials virtual credit card service
for in-app payments
Both ventures face impending obstacles in the Singapore market as they fight to be the top 'everyday app' for consumers.
Grab being an old player would potentially lose customers to the new entrant who could put up a strong fight with more competitive rates, especially if Grab had not done a good job in retaining loyal customers with their fluctuating pricing mechanisms and altering of the GrabRewards algorithm.
Go-Jek, on the other hand, could pose as a lifeline for not just consumers but drivers as well, who see this as a chance to opt-out of the general consensus of unsatisfactory driver rewards with Grab. Their pre-launch driver signups showed promising numbers and this would give Go-Jek a jump start for their launch.
Image credit: jarrak.id
---
What's left to do now is either enjoy the myriad of ride-hailing options and see which one best fits your needs!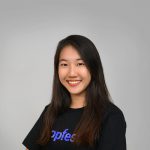 About Ruth Lum
Breaking down 'chim' finance knowledge into manageable pieces so you don't have to.
You can contribute your thoughts like Ruth Lum
here.