Are The Good Times Over For These 3 Blue-Chip Companies?
Investors generally love companies that provide stable, predictable returns, and these are part and parcel of businesses that can stand the test of time.
However, in a world of rapid business change and technological disruption, investors need to constantly monitor the companies they own to check for signs of business disruption, competitive threats or technological challenges.
The same attitude should be applied to any company within one's portfolio, be they small companies or blue-chip companies. Even blue-chip companies are not immune to severe disruptions to their tried-and-tested business models and may suffer deteriorating fortunes if they do not stay nimble and adaptive.
Here are three blue-chip companies that may have seen their golden age pass, never to return.
Investors need to ask themselves if each of these companies has what it takes to evolve and look for other avenues of growth.
Disclaimer: This is not a sponsored post. Opinions expressed in the article should not be taken as investment advice. Please do your own due diligence.
---
1. Singapore Press Holdings
Singapore Press Holdings (SGX: T39), or SPH, is a media organisation with core businesses in the publishing of newspapers, magazines and books in both print and digital formats.
SPH also owns a 70% stake in a REIT called SPH REIT (SGX: SK6U) that owns four retail properties in Singapore and Australia.
SPH's core business of newspaper publishing has been under pressure in the last few years, as more and more people migrate to digital media and shun physical newspapers.
As more news is now available through online sources, there is also less of a need to rely on local newspapers. Hence, SPH is looking at a pervasive and persistent decline in its readership numbers, which is impacting the earnings of its core division.
Though the group has a real estate division that is still doing well, and in 2017 bought into Orange Valley, a nursing home provider, for S$164 million, it seems that the golden age for SPH is over.
The group needs to turn to alternative sources of revenue to spur growth again. SPH's share price has hit close to a ten-year low of S$2.07 recently and is a reflection of the challenges it faces.
2. ComfortDelgro Corporation Limited
ComfortDelgro Corporation Limited (SGX: C52), or CDG, is a land transport conglomerate with business divisions in buses, taxis and rental vehicles. CDG has the largest fleet of taxis (around 13,000) in Singapore along with a dominant market share of around 60%.
Since 2013, however, ride-hailing companies such as Uber and Grab have entered the scene, resulting in stiff competition for CDG as private car hires eat away at its market share for rides. Though Uber has bowed out of Singapore last year due to Grab's dominance, Indonesian player Go-Jek has joined the fray and introduced aggressive discounting to gain market share.
It's anything but business as usual for CDG as it grapples with a punishing price war and also weaker demand for its taxis. Revenue for its taxi division continues to decline year-on-year and profitability continues to be impacted.
It would seem that the golden age is truly over for CDG as the taxi landscape has now been irreversibly altered.
3. Singapore Post Limited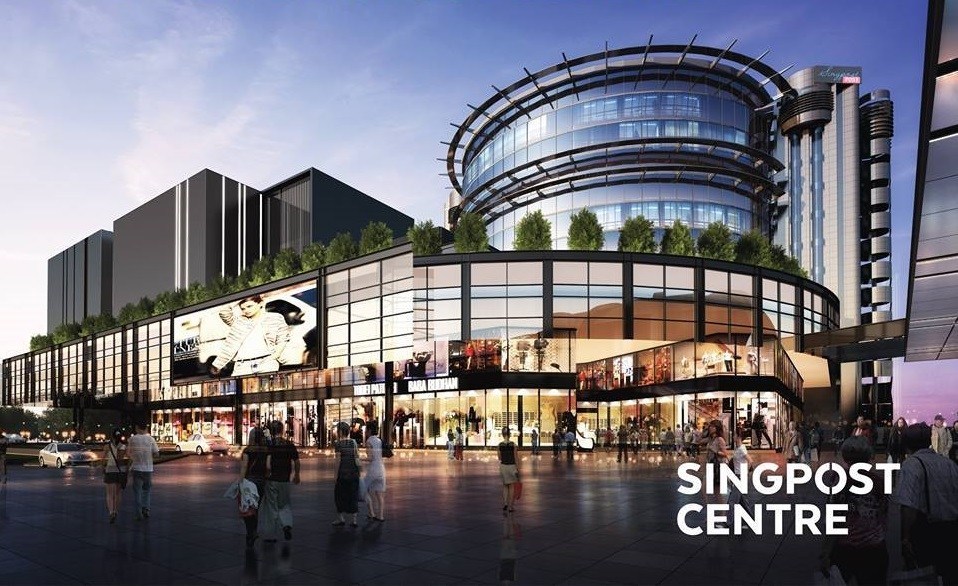 Singapore Post Limited (SGX: S08), or SingPost, is Singapore's sole postal service provider. The group also has operations in eCommerce logistics in Singapore and around the world, with operations in 19 markets.
SingPost's Post and Parcel division continue to face challenging conditions as more and more people shun physical mail for emails, an inexorable trend since the Internet came of age.
The golden age of sending letters to friends and family is over, as more people choose electronic greetings that can also be personalised.
In SingPost's latest Q1 2020 earnings, post and parcel division saw flat revenue, but operating profit for the division continued to decline, falling 8.9% year-on-year to S$37.6 million.
Want More In-Depth Analysis And Discussion?
Why not check out Seedly's QnA and participate in the lively discussion surrounding stocks like Singapore Press Holdings (SGX: T39), ComfortDelGro (SGX: C52), Singapore Post Limited (SGX: S08), and many more!
Stock Discussion on Singapore Press Holdings
Stock Discussion on ComfortDelGro
Stock Discussion on Singapore Post Limited
---
Seedly Guest Contributor: The Motley Fool
For our Stocks Analysis, the Seedly team worked closely with The Motley Fool, who is an expert in the field, to curate unbiased, non-sponsored content to add value back to our readers.
The Motley Fool offers stock market and investing information, offering people suggestions on how to take control of their money and make better financial decisions.
The Motley Fool Singapore primarily covers the Singapore market, though we also bring investing news from around the world. We also host a range of educational content, written for everyday people. We feel that the best person to make your financial decisions is you, and we want to help you take control of your own money. The Motley Fool also champions shareholder values and advocates tirelessly for the individual investor.
If you have any questions on the mentioned stocks, feel free to discuss them with the Seedly Community here.
Read other articles by The Motley Fool: