Google Singapore Year in Search 2021 Finance & Investment Edition
If you have heard the idiom 'curiosity killed the cat' before, you might be surprised to know that the expression is incomplete.
The whole saying is actually:
Curiosity killed the cat, but satisfaction brought it back.
The second part flips the meaning on its head.
You'll be glad to know that the cat actually survives, and curiosity does not kill it.
In other words, the first half of the idiom is a warning to be wary of the risks of unneeded experimentation!
But the second half of the idiom' satisfaction brought it back' implies that the risk might be worthwhile.
Thankfully, there is no risk in being kaypoh (nosy in Hokkien) when it comes to what Singapore has been searching for in 2021.
On Wednesday (8 December 2021), Google unveiled its Year in Search 2021 lists, showcasing the people, topics, events, and places that captured Singapore's attention this year.
The trending searches reflected the strength of Singaporeans in times of adversity and signalled hope for healing and recovery as we emerged from the second year of the COVID-19 pandemic.
Interestingly, among the top trending terms for this year, the team from Google managed to find several finance/investment-related topics – a clear signal that Singaporeans are deeply interested in understanding how to grow their money through new streams like Non-Fungible Tokens NFTs or cryptocurrencies.
Good or bad – these terms also outline essential news in the field and the important lessons that we can learn from them.
Not to mention that we have covered these topics too.
Here is a look back at these search terms as we approach the end of 2021!
---
TL;DR: Top Finance/Investment Related Google Searches Singapore (2021)
1. GameStop Corporation (GME) Share Price
2. AMC Entertainment Holdings Share Price
3. Ethereum
4. Binance
5. Shiba Inu Coin
6. Nio Stock
7. iFAST Share Price
8. Bitcoin
9. NFT
10. Palantir Technologies Inc. (PLTR)
---
What is Google's Year in Search?
Before we begin, here is a bit of background about Google's 'Year in Search.'
Google reveals the internet "Year in Search" by exploring the over one trillion (that's trillion with 12 zeroes) search queries the company receives each year.
In addition to the Year in Search, which highlights the top trends of 2019, Google also has several tools that give insight into global, regional, past and present search trends.
Google reassures us that Google Year in Search tools can never be used to identify individual users because the company relies on anonymised, aggregated counts of how often specific search queries occur over time.
These tools are available year-round for you to play with, explore, and learn from: Google Trends.
1. GameStop Corporation (GME) Share Price
According to Google, the top search term in Singapore for 2021 is GameStop Corporation (GME) Share Price in 2021.
This does not come as a surprise, as in January this year, almost every news outlet on earth was talking about GameStop Corp's (NYSE: GME).
The company captured the world's attention as its stock price soared from US$19 a share at the start of the year to its all-time high on 28 January 2021, where GME was going for US$483 a share.
That's a 2442.11 per cent increase if you are counting.
GME's share price then cratered, falling to a session low of US$46.52.
At the time of writing, GME is trading at about US$159 a share as of Friday's close.
If you would like to learn more about what happened, check out of coverage of GME here:
2. AMC Entertainment Holdings Share Price
Similarly, AMC Entertainment (NYSE: AMC) 's share price soared from US$2.12 a share at the start of the year to its all-time high on 2 June 2021, where AMC was trading for as high as US$72.62 a share.
At the time of writing, AMC is trading at about US$27.44 a share as of Friday's close.
If you would like to learn more about what happened, check out of coverage of AMC here:
AMC's (NYSE: AMC) Price Doubles in a Day: Is the AMC Short Squeeze Happening?
3.
Ethereum
The next most searched investment term is Ethereum and altcoin.
FYI: Altcoins or alts, for short, are simply cryptocurrencies that are not Bitcoin. The word altcoins is a portmanteau for the words alternative coins.
Founded in 2015, Ethereum is one of the longest-lasting decentralised open-source blockchain platforms that allows users to execute smart contracts and build applications.
In addition, you can actually create other cryptocurrencies off the Ethereum platform.
Ether (ETH) is the Ethereum platform's native token.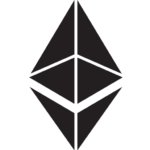 ETH is often referred to as the silver to Bitcoin's gold as it is the next biggest cryptocurrency by market capitalisation after Bitcoin
Unlike Bitcoin, ETH functions more as a source of energy for smart contracts.
The cryptocurrency acts as a fuel that allows smart contracts to run, unlike bitcoin, which is meant to be a unit of currency on a peer-to-peer payment network.
And it turns out Ethereum is quite popular amongst people in Singapore.
From June to July 2021, we collaborated with Gemini and CoinMarketCap to conduct the State of Crypto in Singapore survey and delve deeper into what cryptocurrency holders and non-crypto holders in Singapore think about this asset class.
From 29 June 2021 to 9 July 2021, we surveyed a sample of 4,348 Singapore based adults aged 18 to 65 with varying levels of household incomes from 29 June 2021 to 9 July 2021.
We learnt that 78% of all respondents who hold cryptocurrency own Ethereum (ETH) from the survey.
You can read more about the State of Crypto in Singapore here!
4. Binance
The cryptocurrency trend continues with Binance.
2021 has been an eventful year for the cryptocurrency exchange.
On top of the regulatory challenges it is facing overseas, its international arm Binance.com faced regulatory scrutiny from the Monetary Authority of Singapore's (MAS).
On Thursday afternoon (2 September 2021), cryptocurrency exchange Binance.com was placed on the (MAS) investor alert list.
A few days later, on 27 September 2021, Binance.com announced that it will suspend key offerings for its Singapore users from 26 October 2021, 12pm Singapore time.
Check out our coverage of what happened here:
5. 
Shiba Inu Coin
At number five, we have the Shiba Inu Coin (SHIB).
The meme coin surged 389,900% from the end of January to May 2021, US$0.00000938.
At the time of writing, SHIB is trading at US$0.0000342.
You can read all about SHIB here:
6. Nio Stock
Enough about cryptocurrency for now.
The next most searched term is Chinse electric vehicle (EV) manufacturer Nio Inc (NYSE: NIO).
Nio prides itself in being a pioneer in China's premium electric vehicle market, and it designs and sells smart and connected premium electric vehicles.
On 12 January 2021, each Nio share was going for US$62.70, up around 6 per cent from the previous day close.
At one point in time, Nio was selling as high as US$65.97 per share.
But at the time of writing, Nio is trading for US$34.26 a share.
You can read more about Nio here:
7. iFAST Share Price
Now we zoom on over to iFAST Corporation Ltd (SGX: AIY).
iFAST runs an Internet-based investment products distribution platform that provides a comprehensive range of investment products and services to corporate clients and retail investors.
You can read more about iFast here:
8. Bitcoin
Earlier on, we talked about Ethereum.
Although not as popular as Ethereum, many people in Singapore were enquiring about Bitcoin on Google as well.
At the risk of oversimplifying things, Bitcoin can be described as a store of value due to its limited supply (only 21 million bitcoins can exist) and its perceived value, leading to people describing it as digital gold.
Here's a broad overview of how these two cryptocurrencies differ.
If you wish to learn more about Bitcoin and other cryptocurrencies, you can check out our Cryptocurrency 101 guide:
9. 
NFT
The cryptocurrency interest does not end there.
People in Singapore we searching about Non-Fungible Tokens (NFTs) too.
For the uninitiated, NFTs are non-fungible, and this means that an NFT is a unique digital asset that cannot be replicated and cannot be traded for something of equal value.
As such, each token represents a unique value.
NFTs are the opposite of fungible assets like fiat money, Bitcoin or Gold, which are mutually interchangeable and can be exchanged for something of equal value.
For example, you can trade a $100 note for 10 $10 notes or one bar of gold for a gold necklace of equal weight and grade.
Here's how they work.
NFTs are actually cryptographic tokens with unique identification codes and metadata that make them unique.
These tokens are created on a smart contract platform like the Ethereum network and cannot be replicated.
To put it simply, you are buying lines of code on a blockchain when buying an NFT.
But in terms of utility, NFTs are used to represent proof of ownership and authenticity of digital art, digital collectables and online gaming items. They are proof that this version of something is uniquely and authentically yours.
You can read more about NFTs here:
10. Palantir Technologies Inc. (PLTR)
Last but not least, we have Palantir Technologies (NYSE: PLTR), a popular data analysis software outfit among growth investors.
The company counts big names such as the US Department of Defense, US Army, and US Food and Drug Administration as some of its customers.
At the time of writing, PLTR is trading at about US$18.94 a share as of Friday's close.
You can check out our analysis of Palantir here:
About Joel Koh
History student turned
writer
at Seedly. Before you ask, not a teacher. I hope to help people make better financial decisions and not let money control them.
You can contribute your thoughts like Joel Koh
here.