Taobao, Group Buy, IKEA: The Ultimate Online Shopping Cheat Guide & Tips to Pay Less For Shipping
When it comes to shopping for furniture, what's the first place that comes to your mind?
By now you would've heard one or two stories of how some homeowners Taobao 80% of their household furniture and appliances…
Or how homeowners relied heavily on IKEA to fill the gaps.
Think office chairs, sofas, dining tables, beds and mattresses, and ceiling lights?
You name it, they have it.
This is a guide on the price battles of these two platforms, and we'll also be talking about Group Buys with your future neighbours!
Disclaimer: Prices are obtained from IKEA and Taobao as of 7 August 2022 and can be subject to change without prior notice. Information provided by Seedly does not constitute an offer, affiliation or solicitation to buy or sell any product(s). It does not take into account the specific objectives or particular needs of any person. We strongly advise readers to do their due diligence before making any purchases.
---
TL;DR: Best Platform for Furniture and Appliances & Tips on Savings and Shipping Fees
Click here to jump:
---
Taobao VS IKEA Furniture & Appliances
When it comes to cheap and modern furniture, IKEA is usually the first place that comes to mind.
However, in recent years, there've been so many stories of how young couples purchased furniture from Taobao because it's dirt cheap.
But is it really true?
To find out, I've made side-by-side price comparisons of common home furniture and appliances.
Do note that shipping fees have not been included for the Taobao products listed below!
IKEA Wardrobe Vs Taobao Wardrobe
Wardrobes are essentials at home.
IKEA's wardrobe is designed to be functional and simple, with modular units so that you're able to store more items while keeping a modern look.
The IKEA PAX wardrobe is a popular option that features a two-door opening at S$415. A quick search on Taobao landed me a similar-looking wardrobe (with more storage) at ¥460 (S$93.99).
IKEA Dining Table Vs Taobao Dining Table
If you've noticed, tables that are wood-based and have splayed legs are popular choices as it's versatile and space-saving.
At S$89, this table is quite a steal. However, a similar-looking table on Taobao is at ¥105 (S$21.46)!
That's even cheaper than eating out at Marina Bay Sands… 🤯
IKEA Chair Vs Taobao Chair
Getting a comfortable chair that helps support our backs is equally as important.
IKEA's top-selling chair, POANG, retails at S$139. I've personally tried this at physical stores, and I can understand why it gains so much traction – the material is smooth, does not feel like it traps heat and generally supports well.
Based on looks alone, a Taobao counterpart that I found is selling at ¥199 (S$40.66). I'd prefer the IKEA design though.
IKEA Bedside Drawer Vs Taobao Bedside Drawer
Drawers are extremely useful for storage and the IKEA MALM series is one, at S$79.
When searching for a Taobao version, I can't find anything similar-looking, and the closest one I found was selling at ¥280 (S$57.22). When we add shipping fees, the prices will not differ much, so IKEA's drawer might be the easier option here, assuming you do not require delivery services.
IKEA Sofa Bed Vs Taobao Sofa Bed
When comparing a 3-seater sofa bed, most Taobao products are priced at at least ¥999 (S$204). But if we're comparing a similar-looking product, IKEA's FRIHETEN retails at S$669, while Taobao's version is at ¥3417 (S$698).
With shipping, the Taobao sofa bed will be more expensive for sure.
IKEA Shelving Unit Vs Taobao Shelving Unit
Who loves shelving units? Me!
Unsurprisingly, Taobao has it and it's selling at ¥165 (S$33), while IKEA's KALLAX costs S$109.
IKEA TV Console Vs Taobao Console
If you love watching TV, you can't skip having a console.
Unfortunately, IKEA's range is rather limited, with most designs being basic yet functional. The IKEA BYÅS is retailing at S$189 and Taobao's version is ¥1370 (S$280), which is more expensive.
IKEA Bathroom Sink Vs Taobao Bathroom Sink
When we talk about bathrooms and waterworks, most people would shun cheap products due to concerns of corrosion over time, and possible piping issues during renovation.
The IKEA GODMORGON / ODENSVIK is a wash-stand with two drawers with a ceramic base. Priced at S$939, it's on the expensive end, but there're many good reviews on the ease of cleaning the sink and the storage space it provides.
A Taobao version is selling at ¥2288 (S$468).
IKEA Ceiling Lights Vs Taobao Ceiling Lights
This lighting design is commonly seen these days – it's simple, blends into the walls and is very functional.
IKEA's NYMÅNE is retailing at S$59 while Taobao's version is selling at ¥239 (S$49).
So, who's the winner?
| Furniture & Appliances | IKEA (SGD) | Taobao (SGD) |
| --- | --- | --- |
| Wardrobe | $415 (PAX) | $93.99 (¥460) |
| Dining Table | $89 (LERHAMN) | $21.46 (¥105) |
| Chair | $139 (POANG) | $40.66 (¥199) |
| Bedside Drawer (2 drawers) | $79 (MALM) | $57.22 (¥280) |
| 3-seater Sofa Bed | $669 (FRIHETEN) | $698 (¥3417) |
| 8-shelving unit shelf | $109 (KALLAX) | $33 (¥165) |
| TV Console | $189 (BYÅS) | $280 (¥1370) |
| Bathroom Sink | $939 (GODMORGON / ODENSVIK) | $468 (¥2288) |
| Ceiling Lights | $59 (NYMÅNE) | $49 (¥239) |
If we're looking at prices alone, Taobao wins hands down.
However, even though prices can be way cheaper on Taobao, the real challenge comes in sieving the good from the bad as you look through the catalogues and reviews.
Also, Taobao's shipping fees will be heavily dependent on the weight and dimension of items purchased.
If you're shipping all bulky items, shipping fees can easily go up to the hundreds, while IKEA's truck delivery is S$70 with an additional S$20 if there is no lift access from the third floor onwards.
Hence, your Taobao purchases may not be cheaper at the end of the day.
Similarly, it's equally important to be able to communicate your needs to the sellers and ensure that they understand them.
When it comes to damages to products, I have my reservations as refunds can be difficult on Taobao – mainly because most sellers require you to ship back the items before they refund you, and you'll need to bear the shipping cost.
This downside is, however, a plus point for IKEA as there's usually a warranty of 10 to 15 years for IKEA's big furniture, provided you pay for their partner to install it.
Now that we've learned about the prices and shipping fees, these are some pros and cons that are noteworthy:
| | |
| --- | --- |
| IKEA | Taobao |
| Limited styles and designs as it's restricted to Scandinavian or European Modern design | Offers a ton of designs, many designer replica/inspired pieces |
| Very low price | Very low price |
| Requires less effort to research | Requires a lot of spare time and commitment to saving money |
| Have physical stores hence you'll be able to judge the quality | Risk-taking on quality of items |
| Have warranties for higher-end products such as custom cabinets and bed frames | No warranty. It's hard to get a refund or replacement for products damaged through shipping. Most sellers might insist you ship back the damaged items and pay the shipping fee before they refund. |
| Quick delivery within one week | Large items take at least 1 month to deliver here |
| Can contact IKEA customer service if anything goes wrong | Conversations with sellers require you to type in Chinese |
Read more:
---
Group Buys With Neighbours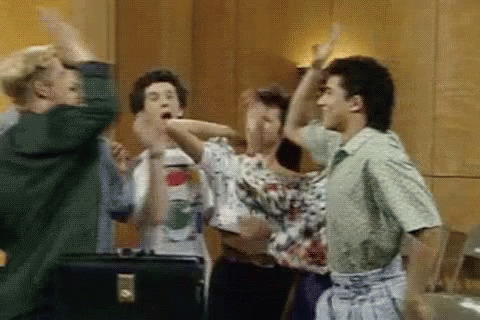 When it comes to neighbours, we want to maintain amicable relationships with them as much as possible.
Joining estate group buys can actually be the opportunity for you to interact with them!
The Straits Times reported that during and after the circuit breaker period, at least 50 estate group buys popped up islandwide, and Sengkang Group Buy has gotten so popular that there is a waiting list!
Group buys are essentially consolidated communal purchases of goods like food, electronics, or even furniture. Savings are without a doubt the main advantage of group purchases, as customers may purchase these goods for less than retail prices.
Most recently, my sister joined her estate's Group Buy of Sterra's water dispenser and air purifier, and saved over S$300! The retail price of the water purifier alone after discount is S$1,699 (U.P. S$2,199), while the air purifier is S$249 (U.P. S$349). That's crazy savings!
How Do Group Buys Work?
There are several ways to join group buys – joining a Whatsapp or Telegram chat, a Facebook group, or brand-started Group Buys.
In most cases, the group buy's organiser or host will accept orders from interested parties and oversee delivery. Additionally, they must make sure that the minimum order, if any, is fulfilled.
Brand-started Group Buys such as Gain City Group Buy don't usually require you to jio your neighbours, but you can still get furniture and household appliances such as air-conditioning and televisions at great discounts!
Here's a quick look at popular Group Buy platforms for furniture and appliances in Singapore:
Own estate group buy (e.g. Senja Valley Group Buy)
Read more:
---
Save While You Shop
1. Use Credit Cards
If you haven't been using a credit card for your big purchases and online shopping, you're missing out.
Use this chance to clock your cashback, miles, or rewards as you shop!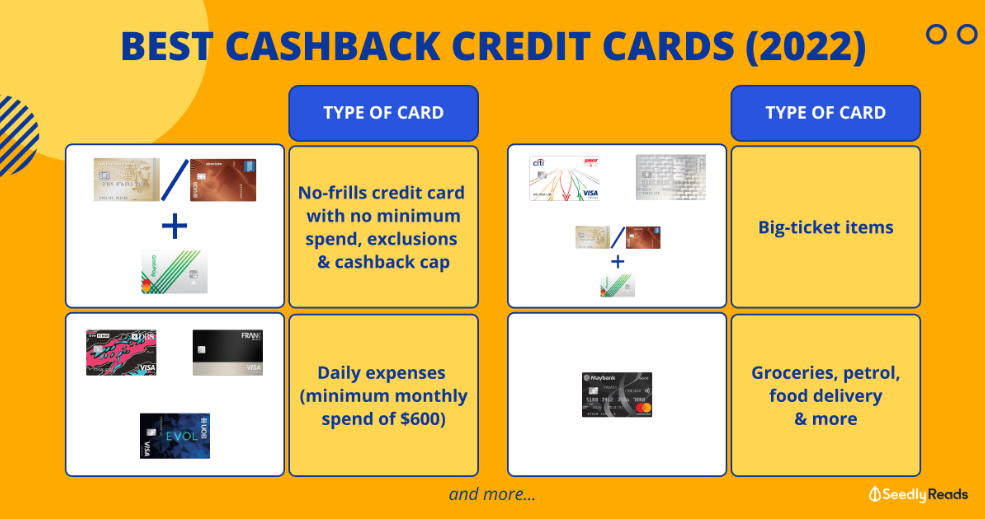 Read more:
2. Use Ezship Instead of Taobao's Default Shipping Options
Most Taobao users would know that Cainiao is Taobao's default shipping option.
But, do you know that you can use ezShip, which is Ezbuy's shipping and delivery service, to ship your Taobao goodies? And… it's way cheaper doing so.
For items below 30kg, every 500g on ezShip is S$0.60 to S$0.70, and on Taobao, every 500g is about ¥5 to ¥6 (S$1.02 to S$1.23)! The difference is almost doubled!
Similarly, for items that are 1m and above, ezShip charges a shipping fee of S$80, while Taobao charges ¥560 (S$114.43).
Fact: If you didn't know, Ezbuy was once Taobao's partner but both companies have had a conflict and split ways since.
Read more:
---
What's Your Preferred Platform And What Group Buys Are You In?
Except for the appliances that I can get a warranty for, I would likely buy as much as I can from Taobao.
Personally, I've also been to houses filled with Taobao furniture and appliances, and they are in really great condition.
So, if you're game enough for Taobao, some useful advice I've picked out from online forums include:
Don't get items that are dirt-cheap because if it's too cheap to be true, it is. You can opt for a higher-end Taobao product that'll still be cheaper than local prices
Be mentally prepared for damages because of the risks you're taking
11.11 is the best day to purchase as there'll be huge discounts
Also, I'll always say YES to group buys!
What about you and are you in any group buys now?
Share your thoughts with us and if you have other savings tips, start a discussion in the Seedly Community today!
Related Articles:
About Hui Juan Neo
Personal finance is almost everything in life and it starts from the smallest details. I'm a maven-connector and I enjoy sharing life and saving hacks!
You can contribute your thoughts like Hui Juan Neo
here.