8 Growth Sectors to Consider Investing in for 2021 and Beyond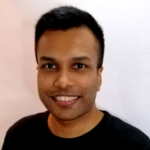 Sudhan P
●
As cliche as it may sound, time really flies…
We are already in December and just a few weeks away from 2021.
If you are looking to do a Michael Steinhardt by resetting your portfolio or simply wish to invest in new companies to position your portfolio for the new year and beyond…
You have come to the correct place!
Right here, let's explore how you can catch the wave of the world's major growth trends.
---
Online Retail Boom
With the coronavirus keeping people indoors, many have resorted to going online to get their daily needs.
According to iPrice, Singaporeans spent an average of S$113 online from January to June 2020, up 51% when compared to the same period of 2019.
COVID-19 has simply helped to accelerate the e-commerce boom.
A recent study by Visa and Singapore Tourism Board (STB) showed that 85% of Singapore consumers either intend to continue or increase their online purchases.
Over in the US, e-commerce sales is expected to hit about 14.5% of total retail sales, up from around 11% of total retail sales in 2019.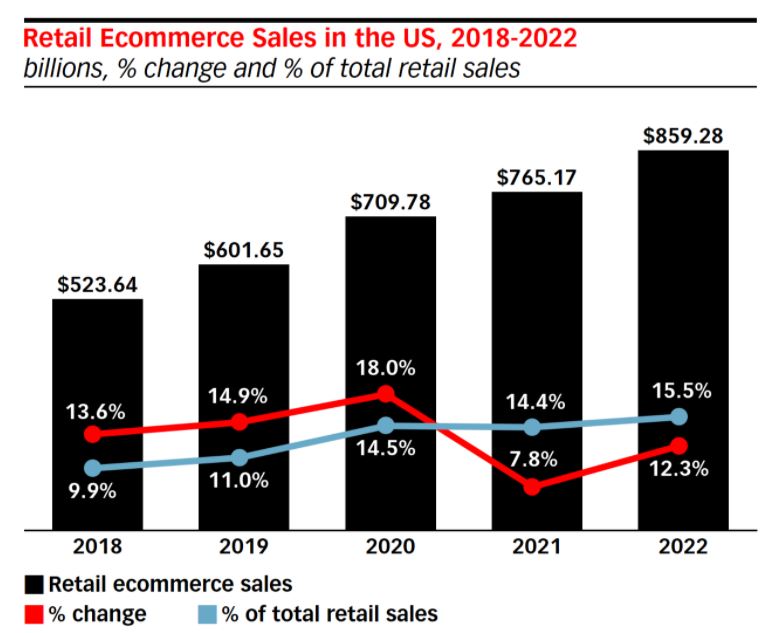 This will mark the biggest jump in the e-commerce share of retail sales in a single year.
With e-commerce taking up less than 20% of total retail in the US, there's still room for e-commerce to grow. Here in Singapore, August online sales took up just 10.9% of the total retail sales value.
Let's now look at some stocks that investors can consider to take part in the growth of e-commerce.
| Company | Ticker | Stock Price | Price-to-Sales Ratio | Price-to-Earnings Ratio |
| --- | --- | --- | --- | --- |
| Amazon.com | AMZN | US$3,004.48 | 4.4 | 88.0 |
| Shopify | SHOP | US$914.99 | 44.7 | 583.6 |
| Wix.com | WIX | US$253.24 | 15.4 | N/A |
| Sea Ltd | SE | US$159.67 | 24.8 | N/A |
| JD.com | 9618 | HK$323.00 | 1.4 | 40.0 |
The War on Cash
Many of us regularly whip out our smartphones to access internet banking or trading apps. Such apps come under the "fintech" umbrella.
Fintech's largest segment is digital payments with a global transaction value of US$3.9 trillion in 2019.
China is currently the biggest market in the world in the e-payment space, with transaction value hitting US$1.6 trillion last year.
The digital payment industry is another beneficiary of the COVID-19 pandemic, and there's potential for further growth.
The World Cash Report 2018 showed that cash remains the most widely used payment instrument in the world and on all continents.
Thanks to the pandemic, we are slowly moving away from cash to digital payment as it's more hygienic and convenient.
With continued growth in e-commerce, the digital payments industry is expected to expand more. Also, as the third-world countries catch up with e-payments, there's another growth layer.
The following are some investing ideas that readers can consider:
| Company | Ticker | Stock Price | Price-to-Earnings Ratio |
| --- | --- | --- | --- |
| Visa | V | US$184.74 | 35.1 |
| Mastercard | MA | US$289.97 | 43.5 |
| PayPal Holdings | PYPL | US$187.76 | 86.2 |
| Square | SQ | US$155.23 | 344.2 |
| Global Payments | GPN | US$160.36 | 95.7 |
| Tencent Holdings | 0700 | HK$601.00 | 48.6 |
Competition for Consumer Attention
The Internet is here to stay.
And more people getting online means more opportunities for advertisers to sell advertisements to these users.
Two biggest companies that can benefit from this trend are Alphabet's (NASDAQ: GOOGL)(NASDAQ: GOOG) Google and YouTube, and Facebook Inc (NASDAQ: FB).
Google and Facebook have long dominated the online advertising space.
But giving them some competition is Amazon.com.
According to a Forbes report, the online retailer is expected to pull in US$10 billion in annual ad revenue this year, with sales quadrupling by 2023.
Whatever the case may be, there's lots of room for all three players to grow together.
The global digital marketing expenditure is expected to increase from US$283.35 billion in 2018 to (45.9% of total media ad spending) to US$517.51 billion in 2023 (60.5% of total media ad spending).
On Cloud Nine
From uploading a photo to Facebook to big corporations creating online content, we are constantly generating data.
According to International Data Corporation, the amount of data created in the next three years will be more than the data created over the past three decades!
The research outfit also said that the world will create over three times the data in the next five years than it did in the last five.
Those data have to be stored somewhere, and cloud computing facilities the data storage.
There are three main types of cloud computing: public cloud, private cloud, and hybrid cloud.
Public cloud providers are owned and operated by third-party cloud service companies. The three major ones are:
Amazon's AWS (Amazon Web Services)
Microsoft's (NASDAQ: MSFT) Azure
Alphabet's Google Cloud
Private cloud refers to cloud computing resources used by a single organisation. Some companies also pay third-party private cloud service providers to host their data.
Such third-party providers include Keppel DC REIT (SGX: AJBU) and Mapletree Industrial Trust (SGX: ME8U).
Examples of prominent ones listed in the US are Equinix (NASDAQ: EQIX) and Digital Realty (NYSE: DLR).
Hybrid clouds, as the name might suggest, combine both the public and private clouds.
Living on the Edge
Cloud computing is about connecting to centralised data centres. Due to the distance, there's ought to be some amount of time lag for data to be processed at a faraway place.
While certain industries will be fine with the latency, some technologies that make split-second decisions can't afford such delays, such as self-driving cars.
That's where edge computing comes into play, where data is processed instantly at the "edge" of the network before they are sent to a data centre.
The use of edge computing vastly speeds up the time it takes for a user to receive the information requested.
According to Grand View Research, the global edge computing market size is forecast to reach US$43.4 billion by 2027, growing at an annualised rate of 37% from 2020.
Here are some stocks for investors to consider to benefit from the massive growth of edge computing:
Fastly (NYSE: FSLY), a provider of edge cloud platform
Fastly's rivals such as Akamai (NASDAQ: AKAM), Limelight Networks (NASDAQ: LLNW), and Cloudflare (NYSE: NET)
NVIDIA

(NASDAQ: NVDA), which has products a

ddressing data centres, cloud computing, and edge devices
Cloud providers like Amazon's CloudFront offer edge computing services as well
Securing the Internet 
As more and more of us work from home and move online, there's an increasing need to keep things digitally secure. 
Some of the companies involved in edge computing, such as Akamai and Cloudflare, also have a hand in the cybersecurity market. 
Cloudflare reported that Internet traffic through its system rose 50% since the start of 2020 as the pandemic forced people to work from home, which has brought along a surge of new cybersecurity challenges.
In a roundtable discussion with Business Insider, Cloudflare chief operating officer and co-founder, Michelle Zatlyn, said:
"All sudden everyone's at home, and so people are connecting and doing work online from new places. What you're seeing along with that is a large increase in the number of cyberattacks, which is sad, but it's true: They're using the fact that employees are working at home, not on their corporate networks, as a weak link to go and attack."
Grand View Research predicts that the worldwide cybersecurity market, which was valued at US$156.6 billion in 2019, could grow at an annualised rate of 10% from 2020 to 2027. 
Other stocks involved in the sector are Crowdstrike (NASDAQ: CRWD), CyberArk (NASDAQ: CYBR) and Palo Alto Networks (NYSE: PANW). 
In particular, Crowdstrike announced its third-quarter financial report for its fiscal year 2021 last week. Total revenue surged 86% year-on-year to U$232.5 million while net loss narrowed for the quarter as well. 
Free cash flow ballooned over 10 times to U$76.1 million, compared to just U$7 million in the third quarter of fiscal 2020. 
There's plenty of growth still ahead for Crowdstrike as it sees its total addressable market (TAM) to be US$38.7 billion in 2023; the company's last twelve months revenue was below US$1 billion. 
Games to Pass Time
You are stuck at home. And you don't have anything to do. 
So what's the next best thing you can do?
Play games, of course!
With the pandemic making people seek shelter at their houses, the gaming industry is one sector that has benefitted. 
According to Newzoo, the global gaming market is expected to surpass US$200 billion by 2023, giving an annualised growth of almost 8% from 2018.
Some companies that could benefit from the soaring gaming sector are:
Unity Software Inc

(NYSE: U), which develops game engines that are used to create the games

Publishers such as

Activision Blizzard

(NASDAQ: ATVI),

Electronic Arts

(NASDAQ: EA), and

Zynga Inc

(NASDAQ: ZNGA)

NVIDIA,

HUYA

(NYSE: HUYA)

and Amazon.com which support the gaming industry
Old is Gold  
One thing is for sure, and that is we are growing older by the second. 
According to Credit Suisse, the world's senior population will double to more than two billion by 2050. 
It is estimated that two-thirds of the incremental number of seniors will be living in Asia by that year, more than the contribution from any other parts of the world.
Here are some listed companies that address the silver economy (as well as the general healthcare sector):
Company
Ticker
Stock Price
Valuation
Intuitive Surgical
ISRG
US$758.72
86.5
Johnson & Johnson

JNJ
US$149.00
23.4
(price-to-earnings ratio)
Teladoc Health
TDOC
US$197.21
17.5
(price-to-sales ratio)
UnitedHealth Group
UNH
US$348.68
20.0
(price-to-earnings ratio)
Parkway Life REIT
C2PU
S$3.83
2.0
(price-to-book ratio)
Raffles Medical
BSL
S$0.84
31.0
(price-to-earnings ratio)
Have Burning Questions Surrounding The Stock Market?
Why not check out the SeedlyCommunity and participate in the lively discussion regarding stocks!
Disclaimer: The information provided by Seedly serves as an educational piece and is not intended to be personalised investment advice. ​Readers should always do their own due diligence and consider their financial goals before investing in any stock. The writer may have a vested interest in the companies mentioned.
About Sudhan P
It isn't fair competition when only one company in the world makes Monopoly. But I love investing in monopolies. Before joining the Seedly hood, I had the chance to co-author a Singapore-themed investment book – "Invest Lah! The Average Joe's Guide To Investing" – and work at The Motley Fool Singapore as an
analyst
.
You can contribute your thoughts like Sudhan P
here.