GXS Bank & Savings Account: Should You Bank With Them?
You might have heard that Singtel and Grab have come together to form the GXS Bank, and it'll launch a digital savings account – GXS Savings Account.
And the most attractive part is… there'll be daily accrual of interest!
Let's find out what this is about!
Disclaimer: The Information provided by Seedly does not constitute an offer or solicitation to buy or sell any financial product(s). It does not take into account the specific objectives or particular needs of any person. Readers are reminded to do their due diligence before getting any financial products.
---
What is GXS?
The Monetary Authority of Singapore (MAS) issued two players a digital full bank license in December 2020, and one of them is GXS.
(note: Digital full banks are able to take deposits from retail customers, while digital wholesale banks will generally cater to SMEs and other non-retail segments)
Trust Bank, which is supported by Standard Chartered and NTUC, is the other operator with a license.
The GXS Savings Account is the first financial product the bank is offering.
From 5 September 2022, the GXS digital bank app will be launched on iOS App Store or Android's Google Play Store.
The service will then be rolled out in phases to selected GXS employees, underbanked customers with GXS, Grab and Singtel, and other consumers.
GXS Savings Account And What It Offers
The GXS Savings Account offers a daily interest of 0.08% per annum.
Each GXS customer will be able to create up to eight Savings Pockets (each with a goal) from their savings account, and each Pocket can earn a daily interest of 3.48% interest per annum.
This is akin to letting users allocate money from their accounts into smaller piggybanks to achieve their goals.
For example, you can set your goals as "University Loan" and "Travel", and work towards these goals.
Without specifying if this would change in the future, the total deposit amount across the savings account and pockets is currently capped at S$5,000.
Users can also transfer funds anytime from their main savings accounts to each Pocket.
The interest earned will be accrued up to five decimal places and credited to accounts with every cent earned.
Safe or not ah?
If you're wondering if it's safe, GXS Bank is a member of the Singapore Deposit Insurance Corporation's (SDIC) Deposit Insurance (DI) Scheme.
All full banks and finance companies in Singapore are members of the DI Scheme, except those exempted by the MAS.
Under the DI Scheme, if any member bank or finance company fails, all of your insured deposits with that member are aggregated and insured up to S$75,000 by the SDIC.
As your insured deposits are covered under the DI Scheme, SDIC will pay you the insured amounts if your bank or finance company fails.
This got us thinking.
What if the business is not profitable in the next five years?
Before the issuance of the license, MAS received a total of 21 applications. Of which, GXS and Trust Bank were awarded.
According to MAS, the two applicants have met all relevant prudential requirements and licensing preconditions before MAS grants them their respective banking licences.
The applications were assessed based on the following:
The value proposition of the business model, incorporating innovative use of technology to serve customer needs and reach under-served segments;
Capacity to run a responsible and long-lasting digital banking business;
Reviews of the business plans and assumptions underpinning their financial projections arising from the impact of COVID-19;
Expected to establish that they will be profitable based on a five-year financial projection, according to criteria from MAS;
Growth prospects and other contributions to Singapore's financial centre.
This is a look at MAS' Frequently Asked Questions on how they assess business projections and capital requirements.
MAS also added the following:
Just looking at the above, it seems like MAS approved the license on the basis that the business will take off and become profitable.
Adding on, an exit plan was also needed during the assessment.
On personal data protection, GXS has been certified with the Data Protection Trustmark by the Infocomm Media Development Authority of Singapore.
The Data Protection Trustmark is a certification for organisations that demonstrated accountable data protection practices.
What's The Difference Between This And a Singlife Account?
Unlike the GXS Bank which operates under the DI scheme, the Singlife Account is an insurance savings plan protected under the Policy Owners' Protection (PPF) Scheme administered by the SDIC.
---
What's The Difference Between Traditional Banks And Digital Banks?
1. No Minimum Deposit Amount
If you have a savings account, you'll know that there's usually a minimum initial deposit to open an account.
And, on top of that, you'll need to maintain a monthly balance.
The GXS savings account does not require you to have a minimum deposit amount and you'll still be able to earn up to 0.08% per annum on the main account.
With traditional bank accounts, you'll usually need to meet the deposit of at least S$10,000 before a bonus interest rate will be earned.
This could be an advantage to those who want to start saving earlier, but might not have a lot of cash upfront (e.g. students).
2. A Digital Bank Can Serve Both Retail and Corporate Customers Without Physical Presence
Like any traditional bank, a digital bank can provide Singaporeans with services like having an account, deposits, loans, debit and credit cards, payments and investment products.
Similarly, digital banks can also serve corporate clients, which traditional banks' apps or the Internet can't do.
The only difference is that digital banks do not have a physical presence, no ATMs and all banking services are to be done online.
---
But… Is It Too Good To Be True?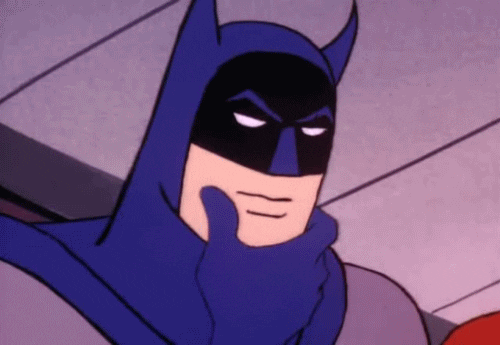 Before you camp and jump on it immediately, read this part.
With less overhead, one may expect that a branchless digital bank may offer higher rates on deposits.
You might be thinking that with compound interest, you'll gain so much more.
But… GXS' competitors like DBS and UOB have already increased their interest rates for their savings accounts!
For your convenience, we did some calculations and compared the GXS Savings Account with a local bank savings account and a fixed deposit account.
Assuming you're depositing S$5,000 into all of these accounts, this will be the amount you earn after 12 months.
GXS
DBS Multiplier Savings
DBS Fixed Deposit
Deposit Amount
Main Account: $2,500
1st pocket: $1,000
2nd pocket: $1,500

Note: Max deposit amount is $5,000

$5,000
$5,000
Interest Rate (% p.a.)
Savings Account:
0.08% (0.00022% per day)

Per Pocket: Up to 1.58% (0.0043% per day)
1st pocket: $0.043 per day
2nd pocket: $0.065 per day
1.00%
1.15%
Minimum Initial Deposit
-
-
$1,000
Minimum Monthly Balance
-
$3,000
-
Estimated Interest Earned From Main Account After 12 Months
$2
$50
$57.50
Estimated Interest Earned From Pockets After 12 Months
1st pocket: $15.80
2nd pocket: $23.70
The total interest earned via a GXS account is about… S$41.50. This is significantly lower as compared to the DBS Multiplier and DBS Fixed Deposit.
You might want to reconsider if your aim is to park some of your savings in the bank in the long run.
However, it's good to note that while the interest rate is lower, the savings account is meant to serve a different market – the unbanked users.
The service is designed to encourage consumers such as gig workers, self-employed and first and early jobbers in achieving their saving goals.
This might be a good option for those who have just started sorting their personal finances.
---
Afterthoughts
It's unclear at this point that apart from a savings account, what other services or products the bank can offer.
Most digital bank apps already have functions such as e-Payments/e-Wallet, hence anything that falls short of these functions may not sit well with consumers.
Likewise, the competition among e-wallet providers is intense, as we can see from how Razer Pay is no longer available after three years of testing in the market.
Another point to note is that the deposit cap is S$5,000.
This means that those who can afford to deposit more will not be able to reap the full benefits of the interest rates.
So, this might not be a bank account for those earning a stable income as you might be better off looking at other opportunities.
What are your thoughts?
Share them with us via the Seedly Community today!
Related Articles:
About Hui Juan Neo
A savvy shopper and foodie at heart, I'm always on a lookout for discounts and deals to snag the best bargains.
You can contribute your thoughts like Hui Juan Neo
here.