Heavily Subsidised Renovation To Upgrade Your HDB With Housing Improvement Programme (HIP)
A couple of weeks back, my MP from my GRC announced that HDB had chosen my block to go through HIP, I was ELATED!
My family was so relieved that we could finally upgrade our living space (especially the toilets) at a subsidised cost!
---
Teleportation Corner
(Tap on links to teleport to different sections of the article)
What is the HDB's Home Improvement Programme (HIP)?
It was initially for flats build before 1986 to help your HDB remain habitable. However, during this year National Day Rally, it was announced that the HIP scheme will extend to blocks constructed up to 1997.
This means another 230,000 homes will be benefitting from HIP programme from estates like Pasir Ris, Yishun, Tampines and Jurong.
Read More: National Day Rally (NDR) 2018 in 5 Mins – All the Costs That Matters To Singaporeans
---
What improvement works on my HDB does HIP include?
What about EASE?
Essential Improvements
Optional Improvements
Enhancement for Active Seniors (EASE)
1. HIP
Essential

Improvements

For flats under HIP, we will all be going through these mandatory improvements which are considered necessary for public health, safety, and technical reasons such as:
Replacement of toilet waste pipes
Repair of UPVC toilet waste pipes if leaks occur
Repair of spalling concrete and/or structural cracks
Replacement of pipe sockets with clothes drying racks or replacement of ground floor fixed standalone laundry rack if applicable
Upgrading of electrical supply – Some estate could have this done on a separate programme.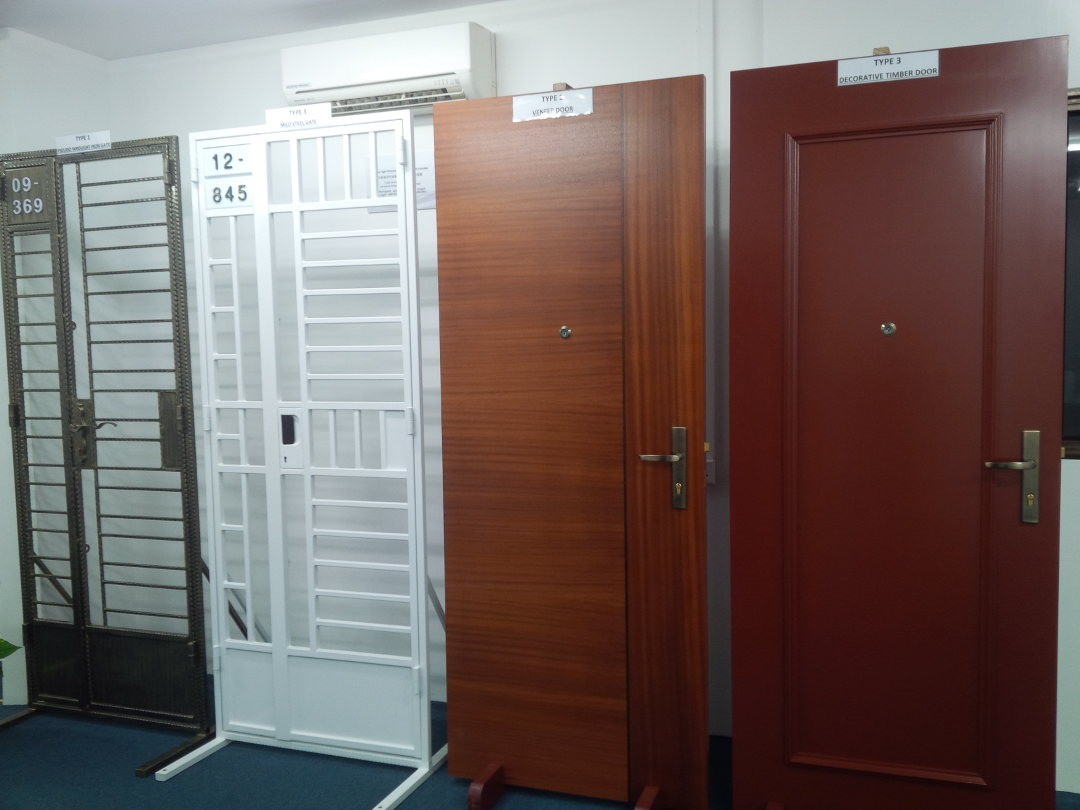 2. HIP
Optional

Improvements

Some of us would use this opportunity to upgrade your living space. Therefore, with optional improvements, you are able to do so and only pay for those that you have opted for.

Here are the optional improvements:
New metal grille gate
New decorative door
New refuse chute hopper
Package to upgrade existing toilets
If you choose to opt out of the toilet upgrading package, your toilets must pass a water test for leaks! Please do not inconvenience your neighbour in the flat below with ceiling leaks, it's really ugly and your ceiling starts to peel. Trust me.
3. HIP Enhancement for Active Seniors (EASE)
EASE is used to help enhance the safety and comfort of seniors living in HDB flats, making your HDB more elder-friendly. To ensure that the toilet floors are not slippery and that there are proper bars for support.
Here are the improvements under EASE programme:
Installation of grab bars: 8 to 10 grab bars for your first toilet, and 6 grab bars for your second toilet.
Slip-resistant treatment to floor tiles of toilets/ bathrooms of up to 2 bathrooms.
Although, it is said that treated tiles may require frequent cleaning
Up to 5 ramps within flat to level floorings in the flat or at the single-step main entrance.
If your block did not qualify for HIP, but you have an elderly member residing with you, you are still able to opt for EASE through EASE (Direct Application) with subsidies up to 95% of the total cost.
More Details about EASE programme.
---

How much do I have to pay for HIP?
The Government covers the cost of all essential improvements in full and heavily subsidises the optional improvement works.
Estimated Amount Payable for Optional Improvements
Flat Type
Cost-sharing Ratio
Amount Payable*
(S$)
1/2/3-Room
5%
$630
4-Room
7.5%
$945
5-Room
10%
$1,260
Executive
12.5%
$1,575
Estimated Amount Payable for EASE programme
EASE is estimated to cost S$2,500 for all 3 improvements, with that, you will only pay from S$125 to S$312.50 as shown here:
Flat Type
You Pay
Government Pays
1/2/3-Room
$125
(5%)
$2,375
(95%)
4-Room
$187.50
(7.5%)
$2,312.50
(92.5%)
5-Room
$250
(10%)
$2,250
(90%)
Executive
$312.50
(12.5%)
$2,187.50
(87.5%)
Note: These prices are only estimates done by the HDB.
HIP and EASE Cost Calculator
HDB had built their very own cost calculator for you to estimate the cost incur base on the number of upgrades that you have opted for.
Costs For Households of Singapore Permanent Residents (PR)
Singapore PR households will have to pay the full upgrading cost. They can be reimbursed accordingly if they obtain citizenship within the next year.
---

How long will the HIP take?
10 days. These 10 days does not include Sundays and Public Holidays.
If you do not opt for toilet upgrading, the upgrade would only take 4 days.
It is required that at least 1 adult present during the HIP works. HDB will notify you in advance for you to process your annual leave if needed.
What are the working hours of HIP works?
From 8am to 6pm, Monday to Saturday.
---
How can you prepare your home for HIP?
Dust-proofing your house by covering it with garbage bags or plastic drop cloth that could be easily found in hardware stores like the image above.
Find an alternative location, if possible.
Move from one room to another within your home.
Using storage spaces to store your furniture.
I chanced upon this article while researching on HIP for my own home, which provided an elaborate walk-through of the author, E, and her experience and also how she managed to reduce the amount of dust from the HIP works in 4 blog posts.
---
Living your life with the ongoing HIP  – How to use the toilet? Can't tolerate the drillings?
How to use the toilet?
If you have 2 toilets, both toilets will be upgraded AT THE SAME TIME during HIP, therefore you are not allowed to use them.
HDB will set up temporary toilets with shower facilities at your void deck.
HDB will also set up a portable toilet in your flat (image above) with heated shower but with an inability to flush.
What if I can't tolerate the drillings?
HDB will set up an air-conditioned rest area and study room for you.
About Cherie Tan
Turning finance into boba-sized pieces. One iced milk boba tea, please!
You can contribute your thoughts like Cherie Tan
here.