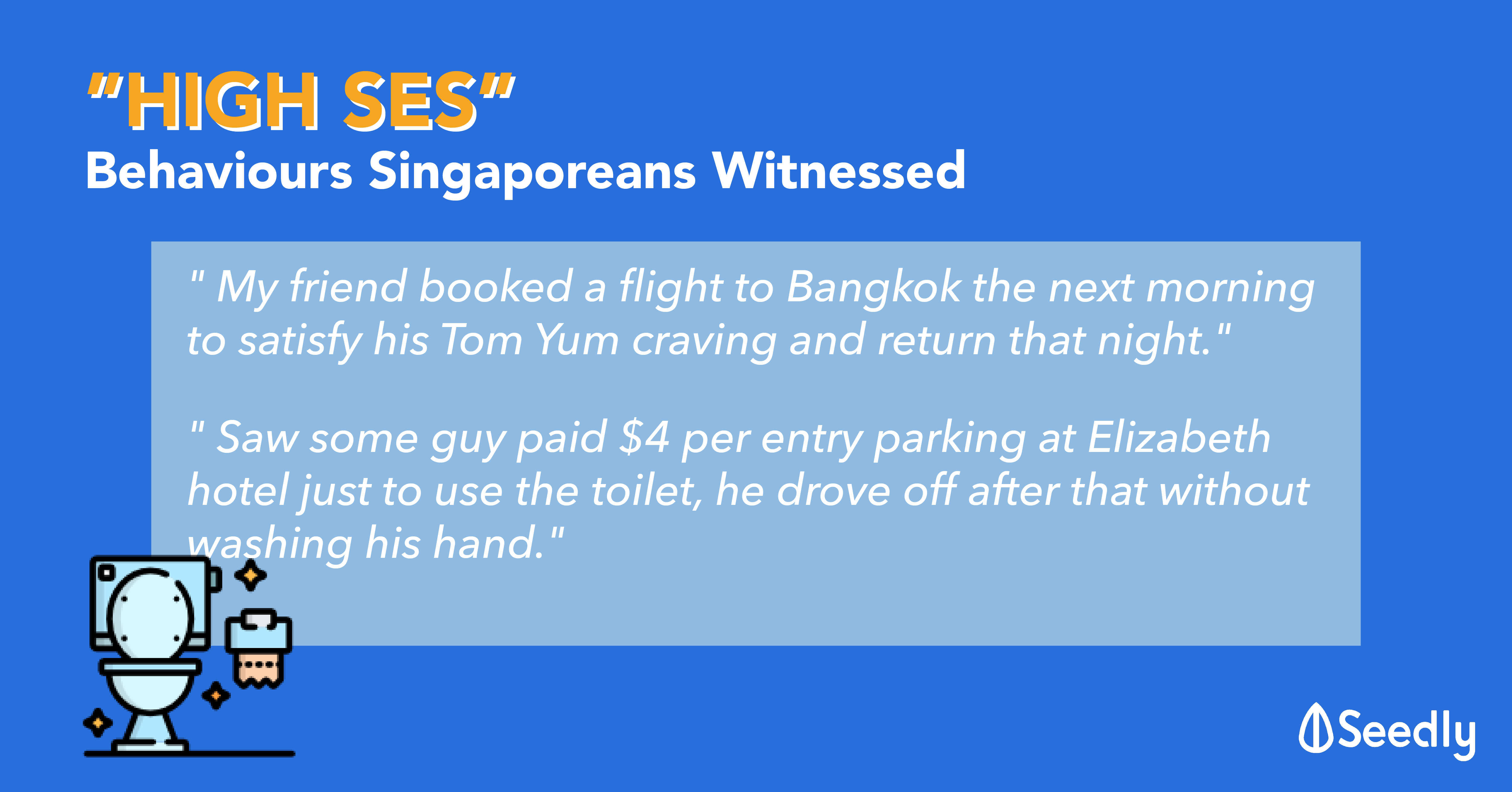 Technically, one can experience what it is like to be a "Crazy Rich Asian", without breaking the bank.
Read also: How Much Does It Cost To Be A "Crazy Rich Asian" For A Few Days?
Socio-economic status (SES), a term made famous by social studies textbook Complete Guide to O-Level Social Studies Vol 1, by Rowan Luc, is now a widely used lingo by Singaporeans to poke fun at one another's social status.
In fact, Ricemedia.co came out with a really hilarious measurement for SES:
source: ricemedia.co
In this light-hearted article, we asked the internet and interviewed people around us on some of the "High SES" behaviours which average Singaporeans might have witnessed.
For a good laugh!
---
What is The most "High SES" thing Singaporeans witnessed someone doing?
Booking an air ticket, cause Tom Yum
" My friend had a serious craving for Authentic Tom Yum. He booked a flight to Bangkok the next morning to satisfy his craving and return that night."
When aircon broke down
" Aircon broke down in their house so book a room in Mandarin Oriental hotel to stay for 3 days while they fix it."
Pays for Straits Times Premium
Pays for Straits Times Premium content instead of camping on Facebook for people to copy and paste the article in the comment session.
Stream Korean drama on the train with no WIFI on.
3-ply tissue paper
" Once I saw someone book a seat at the food court with a packet of three-ply tissue."
Pay $5,000/month to join sginstababe patreon
" Yacht Party!"
Lays and Ruffles vs Calbee
" Went to get potato chips with my friends for our pre-drinking session. They got Lays and Ruffles instead of Calbee."
Get groceries at FairPrice Finest
Getting celebrities to sing at the wedding
" Friend's colleague got Shane from Westlife to be their wedding singer."
Answering the call of nature that costs S$4
" Saw some guy paid $4 per entry parking at Elizabeth hotel just to use the toilet, he drove off after that without washing his hand."
That expensive Facebook status
A Facebook status of a mid-20s that goes like "I'm liquidating some of my holdings to finance another property acquisition, does anyone want to buy my holiday house in Japan? It's fully paid and has a great location in the countryside next to a lake and mountain etc.!"
Drinks Starbucks every day
Read also: How Much More Are Singaporeans Paying For Starbucks Compared With The Rest Of The World?
Book Grab for a 20seconds ride to avoid the Sun
Ordering meal on a Scoot flight
What an ATM receipt revealed
" An uncle who looks like your typical delivery driver in his flip-flops and patched up tee shirt, walking away from the atm without taking his receipt, with S$16 million in his savings account alone. then proceed to buy Newspaper with a stack of 100 dollar bills."
Cai Png as a reflection of SES
" I have once seen someone purchase Cai Png with three portions of meat and one fish."
Books Grab, only uses JustGrab
" My buddy only uses JustGrab, simply cause it is the default setting on his phone and he always forgot to change."
How this guy pays for his Bak Ku Teh
" Saw a baller placed a thick stack of $50 notes bundled by rubber band on a Kopitiam table. He proceeds to pay for his Bak Kut Teh and drinks flicking his $50 note separately. He did  not even bother to ask for change."
Balling in NS
" During NS, I saw someone pay someone $5 just to fill up his water bag before force preparation."
Moving out from his parents
" Relative moved out of his parents' house… into the Shangri-la hotel."
Taxi for high SES
" Once saw someone take the Chrysler taxi at the airport."
Evian Water
" Gets water from 7-11. Evian."
To show face
" A friend flew to Hong Kong for 1 day for a gathering to "show face"."
Credit: reddit
---
If you have seen even funnier "High SES" things that people do, feel free to comment in the comment box below. Also, we have an open community for you to get your questions answered and to hear from different perspectives. Check out our blog for more unbiased opinions on your personal finance journey.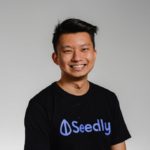 About Ming Feng
A stint in
Bloomberg
gifted me with a beer belly, which only grew larger when I moved on to become a Professional Trader. Now I turn caffeine into digestible finance-related content.
You can contribute your thoughts like Ming Feng
here.