Holiday Destinations for under S$600 during Christmas and New Year Holiday 2017
We recently wrote about long weekend destinations for the long weekends in the year 2018.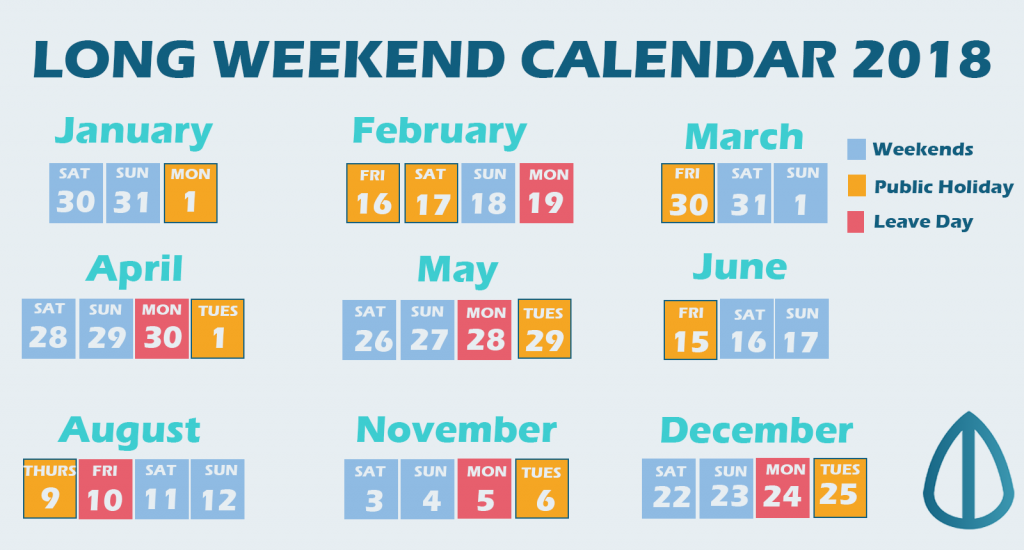 However, if you are too impatient to wait for any of the long weekend destinations for the year 2018, how about looking at the most immediately holidays to clear your annual leave?
Our content partner at Value Penguin takes a look at some of these places without breaking your bank. They also did a really useful comparison on using of miles for your getaway!
---
The end of the year is a popular time for travelling with Christmas and New Year just around the corner. If you are looking for a special way to end the year at an exotic location, there are few better ways than to do so at beautiful places that you've never witnessed before. If you still haven't decided on your travel plans for the year-end, here is a list of a location that is both affordable and popular at this time of the year. The flight prices reflect travel dates between 22 December and 1 January.
Nature, history and relaxation
For travel buffs who love seeing beautiful sceneries or being surrounded by ancient buildings, we recommend making a visit to Myanmar. First, direct, round-trip flights are still available for around S$450 from Singapore to these locations. Myanmar's Bagan is particularly famous for having 2,000 ancient Buddhists temples; witnessing the 2018's first sunrise atop one of this archaeological wonder (or atop a hot air balloon) presents some of the most unforgettable sights one can see. For those who prefer the tropical beaches, flights to Phuket and Malé are available for around S$500 to S$550.
Cost of a round-trip flight to nature, history & relaxation destinations
| Destination | Cost of Round Trip Flight |
| --- | --- |
| Yangon, Myanmar | S$431 |
| Phuket, Thailand | S$522 |
| Chengdu, China | S$450 (1-stop) |
| Yogyakarta, Indonesia | S$358.40 |
| Male, Maldives | S$563 |
| Manado, Indonesia | S$520 (1-stop) |
New year parties and shopping
Another set of popular Christmas and New Year destinations are party cities. For this purpose, it is tough to beat locations like Phuket, Bangkok or Hong Kong. Thailand is famous for its Full Moon Party both for Christmas and for New Year's Eve, while Hong Kong is well-known for having everything for everyone, like shopping centres, clubs and even Disneyland for families.
Round trip tickets to these cities are still available for around S$500-S$600. The best aspect about all of these cities is that they combine amazing gourmet options with a variety of activities and a vibrant nightlife. If "fun" is what you are looking for, we highly recommend booking a flight to one of these cities soon.
Cost of a round-trip flight to urban destinations
| Destination | Cost of Round Trip Flight |
| --- | --- |
| Hong Kong | S$599 |
| Kuala Lumpur | S$280 |
| George Town | S$357 |
| Bangkok, Thailand | S$469 |
| Phuket, Thailand | S$522 |
| Hangzhou, China | S$406 |
Sometimes it is cheaper to redeem miles over holidays, subject to availability
If you are sitting on a lot of miles, this December might not be a bad time to redeem them for a free flight. Because air ticket prices rise during busy holiday seasons while miles required for redemptions don't change, miles offer a relatively cheaper way of booking your trips. However, the availability of miles rewards tickets is one thing that doesn't come by easily. We've run Singapore Airline's booking engine to see which destinations among the ones listed above are available for mile redemptions as of 5 Dec 2017. When comparing the cost of booking with miles vs the cost of booking with cash, please note miles redeemed for economy seats are worth roughly S$0.01.
Destinations available for mile redemptions
| Destination | Miles Required |
| --- | --- |
| Hong Kong | 60,000 |
| Yangon, Myanmar | 50,000 |
| Bangkok, Thailand | 50,000 |
| Kuala Lampur, Malaysia | 22,500 - 30,000 |
| Male, Maldives | 37,000 |
| Chengdu, China | 30,000 (1-stop) |
Financial advice on travelling this holiday season
If you decide to take a year-end holiday, you are likely to benefit from using credit cards over cash as long as credit cards are a viable mode of payment in your destination. First, banks tend to charge better exchange rates on credit cards than money changers. Secondly, despite the fact that credit cards in Singapore charge transaction fees (while top credit cards in the US don't), their credit card rewards are rich enough to more than offset this cost. If you use cash, you will first lose out on the worse exchange rate, and they will also lose out on potential savings you could've earned via credit card bonuses.
At ValuePenguin, we see our job as helping you maximise the value of your money and afford things you want in life. Since travelling is one of the most effective ways of spending money to be happy, we prepared this guide to help you narrow down the list of possible vacation destinations this month. Regardless of you end up doing this upcoming long weekend, however, the most important thing is to spend time happily and safely. You don't have to break your bank to go overseas if that's not something you can easily afford. Instead, doing a staycation in Singapore or visiting water parks are perfectly fun ways to relax and de-stress over the holiday as well.
Here are some topics which will be useful to you before you head off for your holiday!
Cheers!
What do you think? Leave your comments below or do chat with our community of savvy Singaporeans here in our Personal Finance community (SG).
---
This article first appeared on Value Penguin, a guest contributor on The Seedly Personal Finance blog. Edits were made by the Seedly editor to reflect some key pointers which we feel could value add and bring forward a complete picture to our readers.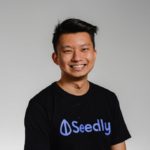 About Ming Feng
A stint in
Bloomberg
gifted me with a beer belly, which only grew larger when I moved on to become a Professional Trader. Now I turn caffeine into digestible finance-related content.
You can contribute your thoughts like Ming Feng
here.