Hongkong Land Holdings Limited's (SGX: H78) 6% Dividend Yield: How Sustainable Is It?
Hongkong Land Holdings Limited (SGX: H78) is a property investment, management, and development company with assets in various Asian cities such as Hong Kong, Singapore, Beijing, and Jakarta.
At Hongkong Land's share price of US$3.82, it has a dividend yield of 5.8%.
With a yield that is way higher than some Singapore REITs, the property developer is sure to attract retirees and income-hungry investors alike amid a low interest rate environment.
However, before investing in any company for its dividend, we should go beyond the headline dividend yield and find out if it's sustainable. If not, we could end up investing in a dividend trap.
With that, let's explore why I think Hongkong Land's dividends are sustainable.
Hongkong Land's Latest Financial Highlights
Since sustainable dividend payment is always a function of business performance, let's look at how the company has performed in its latest financial period.
For Hongkong Land's first half of 2020, revenue grew 2% year-on-year to US$820 million, but underlying profit fell 24% to US$353 million.
Underlying profit reflects Hongkong Land's core business and excludes items such as fair value gains or losses on the revaluation of investment properties.
During the latest period, underlying profit tumbled due to a lower contribution from investment properties since pandemic-related retail rent reliefs were granted.
Reduced contribution from development properties as a result of fewer project completions also led to the fall in underlying profit.
Hongkong Land went into a net loss of US$1.8 billion mainly due to non-cash fair value losses from revaluation of investment properties. This compares with a net profit of US$411 million a year back.
Despite the lower underlying profit and net loss, cash flow from operating activities was higher by 16% year-on-year.
For the company's 2020 second-half period, it said that underlying profit is expected to benefit from the completion of more development properties on the Chinese mainland than in the first half.
Having said that, it added that "uncertainty remains about the duration of the pandemic and the effect it will have on the Group's full year results".
Hongkong Land ended off the 2020 first-half period with a strong balance sheet.
Although net gearing rose to 16% compared with 9% at the end of 2019, its financial position is still robust for a property company.
Hongkong Land's Dividend Sustainability
On top of looking at whether a company has a rock-solid balance sheet, we also need to look at its earnings growth and dividend payout ratio when analysing its dividend sustainability.
The dividend payout ratio tells investors what percentage of a company's earnings are paid out yearly as a dividend.
The following shows Hongkong Land's dividend, underlying earnings, and dividend payout ratio (in terms of underlying profit) since 2004:
Year
Total dividend per share
(US cents)
Underlying earnings per share (US cents)
Dividend payout ratio
2004
7.00
8.86
79%
2005
8.00
8.42
95%
2006
10.00
10.98
91%
2007
13.00
15.02
87%
2008
13.00
16.41
79%
2009
16.00
34.54
46%
2010
16.00
35.99
44%
2011
16.00
30.25
53%
2012
17.00
33.11
51%
2013
18.00
39.73
45%
2014
19.00
39.52
48%
2015
19.00
39.53
48%
2016
19.00
34.92
54%
2017
20.00
40.24
50%
2018
22.00
44.24
50%
2019
22.00
46.12
48%
2019 first-half
6.00
19.96
30%
2020 first-half
6.00
15.12
40%
With the overall growth in underlying earnings, Hongkong Land's dividend has been increasing consistently as well, even during the global financial crisis of 2007 to 2008.
In all, Hongkong Land's dividend grew by almost 8% annually from 2004 to 2019.
For the first half of 2020, Hongkong Land maintained its interim dividend of US$0.06 per share.
Throughout the years, the company has been conservative about its dividend payment, with the payout ratio hovering around 50% for the full year.
A dividend payout ratio of 50% gives Hongkong Land sufficient margin of safety to protect its dividends.
Hongkong Land doesn't have a fixed dividend policy, but it aims to increase its dividend per share over time as recurring earnings grow.
During Hongkong Land's latest earnings conference call, its chief financial officer, Simon Collier Dixon, said (emphasis is mine):
"I'd also add, I think, at this juncture that — and you'll see from our interim dividend per share. And just to reiterate, and we've said this in the past, we are — management is strongly committed to a stable dividend when we're thinking about overall capital management."
The 50% payout ratio helps to ensure that Hongkong Land can pay a stable dividend for years to come, even with the headwinds the company faces.
Want to Discuss Further?
Why not check out the SeedlyCommunity and participate in the discussion surrounding stocks like Hongkong Land and many more!
Stocks Discussion on Hongkong Land
Disclaimer: The information provided by Seedly serves as an educational piece and is not intended to be personalised investment advice. ​Readers should always do their own due diligence and consider their financial goals before investing in any stock. The writer may have a vested interest in the companies mentioned.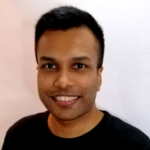 About Sudhan P
It isn't fair competition when only one company in the world makes Monopoly. But I love investing in monopolies. Before joining the Seedly hood, I had the chance to co-author a Singapore-themed investment book – "Invest Lah! The Average Joe's Guide To Investing" – and work at The Motley Fool Singapore as an
analyst
.
You can contribute your thoughts like Sudhan P
here.