Your 60-Second Guide to Hongkong Land Holdings Limited (SGX: H78) Shares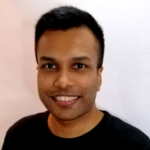 Sudhan P
●
In this series, we feature one Singapore-listed company each time as a quick guide to important things you should know about it in 60 seconds.
Right here, we have Hongkong Land Holdings Limited (SGX: H78), a property developer and investor. Previously, we featured another property group, City Developments Limited (SGX: C09).
What's Hongkong Land's Business About? 
Founded in 1889, Hongkong Land is a property investment, management, and development company with assets in various Asian countries.
It owns and manages more than 850,000 square metres of prime office and luxury retail property in key cities such as Hong Kong, Singapore, Beijing, and Jakarta.
Hongkong Land's business segments can be split into two, and they are:
investment properties; and
development properties.
In Singapore, Hongkong Land has stakes in investment properties such as Marina Bay Financial Centre, One Raffles Quay, and One Raffles Link.
On the other hand, Hongkong Land's development properties segment has a focus on seven countries, with Singapore and Mainland China being the key drivers.
Hongkong Land is part of Jardine Matheson Holdings Limited (SGX: J36).
Hongkong Land's Financial Highlights 
Next, let's look at some key financial metrics of Hongkong Land from 2015 to 2019.
2015
2016
2017
2018
2019
Revenue
(US$' million)
1,932.1
1,993.9
1,959.8
2,665.4
2,319.7
Underlying profit attributable to shareholders
(US$' million)
930
882
947
1,036
1,076
Investment properties
(US$' million)
24,957
27,712
32,481
33,712
33,191
Net asset value per share
(US$)
12.24
13.34
15.66
16.43
16.39
Net gearing
8%
6%
7%
9%
9%
Interest
cover ratio
11.5x
11.5x
14.0x
10.3x
8.8x
The company's revenue consists of rental income, service income, and sales of properties. Its top-line has fluctuated over the years, mainly due to the lumpy nature of property sales.
However, Hongkong Land's underlying profit attributable to shareholders has climbed from US$930 million to US$1.1 billion over the past five years. Underlying profit reflects Hongkong Land's core business and excludes items such as fair value gains or losses on the revaluation of investment properties.
Meanwhile, Hongkong Land's net asset value per share grew from US$12.24 in 2015 to US$16.39 in 2019.
In terms of balance sheet strength, in 2019, net gearing was at a low 9% while interest cover ratio was high at 8.8x.
Hongkong Land's Dividend History
From 2015 to 2019, as Hongkong Land's underlying earnings per share increased, dividends have risen as well.
2015
2016
2017
2018
2019
Underlying earnings
per share
(US¢)
39.53
34.92
40.24
44.24
46.12
Dividends
per share
(US¢)
19.00
19.00
20.00
22.00
22.00
Dividend payout ratio
48%
54%
50%
50%
48%
Hongkong Land doesn't have a fixed dividend policy, but it aims to increase its dividend per share over time as recurring earnings grow.
The property outfit's dividend payout ratio is at a conservative 50% of its underlying earnings.
One Major Risk for Hongkong Land to Take Note Of
A major risk for Hongkong Land comes from its geographical concentration since the majority of its assets are in Hong Kong.
Any particular hit to Hong Kong's economy due to various events, such as the anti-extradition bill protests, could have a direct impact on Hongkong Land's business.
Hongkong Land's Share Price and Valuation
From 2015 to 2019, even though Hongkong Land has been growing its business, its share price has not performed well.
As seen from the chart below, Hongkong Land's share price has fallen close to 50% in the past five years.
At the time of writing, Hongkong Land's share price stands at US$4.11.
At that price, it has a price-to-book value of 0.25, price-to-underlying-earnings of 8.9, and a dividend yield of 5.4%.
Hongkong Land certainly looks undervalued at its current share price. Still, potential investors should research the company further before putting their hard-earned money into it, or any business for the matter.
Want to Discuss Further?
Why not check out the Seedly Community and participate in the lively discussion surrounding stocks and more!
Disclaimer: The information provided by Seedly serves as an educational piece and is not intended to be personalised investment advice. ​Readers should always do their own due diligence and consider their financial goals before investing in any stock. The writer may have a vested interest in the company mentioned. 
About Sudhan P
It isn't fair competition when only one company in the world makes Monopoly. But I love investing in monopolies. Before joining the Seedly hood, I had the chance to co-author a Singapore-themed investment book – "Invest Lah! The Average Joe's Guide To Investing" – and work at The Motley Fool Singapore as an
analyst
.
You can contribute your thoughts like Sudhan P
here.