9 Hotel Birthday Perks & Promotions (Singapore)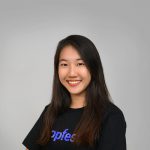 Ruth Lum
●
That one day a year where your friends get a notification from Facebook reminding them of your birthday – happens every year!
We all know restaurants and food outlets often run birthday promotions to attract you to have your birthday meal with them, so we've compiled food, activities and more all in one place here: Free Stuff For Your Birthday.
TL:DR; List of Hotel Birthday Perks & Packages for the Best Birthday Ever
Did you know hotels offer birthday perks and promotions too? The feeling of getting discounts and free stuff is even more shiok when it's your birthday, and don't we all enjoy a treat once in a while?
Birthdays are the perfect reason to gather your friends and family and have a fun time while enjoying these perks.
Hotel
Birthday Package
Cost
Valid Till
Amara Sanctuary
Complimentary usage of sound system
Sumptuous buffet spread with free-flow soft drinks
Complimentary special gift for all guest
Complimentary gantry passes into the island for invited guests
Preferential rates for room bookings
$68+ per person (min. 30 pax)
-
Hotel Jen Tanglin
Book an executive suite and enjoy:
Mega watermelon with vodka upon arrival
A tray of gourmet canapes
One round of mixers stocked in the big SMEG fridge
Self-decorating kit for the party
Usage of a GoPro camera with a 16GB SD card
Usage of nail polish set for manicure and pedicure
Beer pong set-up
A carton of ice
WiFi everywhere, always
Shuttle bus to shopping districts
Handy smartphone with international calls and mobile data usage
24-hour access to the Club Lounge
Late check-out at 4 pm (subject to room availability)
20% discount on food and beverage purchases at J65 and Ah Hoi's Kitchen
Complimentary
-
Oasia Hotel Novena (...and more!)
book a Deluxe Room within birthday month & receive a complimentary upgrade to a Club Room with Club benefits. Enjoy daily breakfast for 2, hotel club lounge access and more, all on the house!
Simply state 'Birthday Treat' under 'Special Requests' when completing guest details during the room reservation process on our website.
Complimentary
Subscribers of mailing list only.
Pan Pacific Hotel Singapore
Sumptuous International Buffet Menu
Unlimited flow of soft drinks and mixers throughout the event
Corkage waiver for duty paid and sealed hard liquor and wine
Special rate for house wine and beers
Usage of hotel's existing lighting and basic sound system
Fresh floral centerpieces for each dining table
Choice of table linen and seat covers
Complimentary carpark coupons for up to 20% of the guaranteed attendance
SGD 88 per person (min. 30 pax)
31/12/19
Rendezvous Hotel Singapore
Sumptuous buffet, complementary 2KG cake, complimentary 1-night stay in deluxe room, complimentary parking for 20% of guests

$60++ per person (min. 100 pax)
31/12/19
Resorts World Sentosa
25% off total food bill
Complimentary parking
Complimentary birthday cake by award-winning pastry chef, Kenny Kong. Use code: RWSBDP
Varies
31/12/19
Studio M Singapore
Complimentary bottle of sparkling wine and cake upon arrival, Complimentary Breakfast for Two
Complimentary
-
Shangri-La Hotel
Exclusive use of a private venue
A sumptuous menu specially prepared by our Chefs
Free flow of aerated soft drinks, coffee and tea
Fresh floral centerpieces on the dining tables
Complimentary car passes for thirty percent of the guaranteed attendance
$88++ (min. 30 pax)
-
Village Hotel Bugis
Use of exclusive function venue from 12nn-4pm, or 7pm-11pm
Indian buffet menu
Audio-visual system + stage setup
Free flow of soft drinks
20L barrel of Tiger Draught Beer
Carpark coupons based on 20% of confirmed attendees
Waiver of corkage

Enjoy any 1 of these additional perks with a min. booking of 70 persons:
2D1N stay in Deluxe Room with buffet breakfast for 2 person
SGD100 Far East Malls shopping vouchers
Upgrade to 30L Tiger Draught beer barrel
1 bottle of housepour red or white wine per table
150 helium balloons
DJ services throughout event

$58++(min. 50 pax)
-
1. Amara Sanctuary Sentosa (Complimentary island entry and free-flow soft drinks)
Amara Sanctuary is as its name suggests – a true sanctuary away from the hustle and bustle of city life. You might find yourself strolling along its serene paths with the company of peacocks. Host a party with a minimum of 30 guests to enjoy free-flow non-alcoholic drinks and a selection of dishes prepared by their chefs.
Address: Sentosa Island, 1 Larkhill Rd, 099394
Phone: 6825 3888
2. Hotel Jen Tanglin (Vodka-filled watermelon and Beer pong set-up)
Hotel Jen sure knows their way to the hearts of those forever craving for a drink. They welcome you and your party guests with open arms watermelons filled with vodka, amongst other party props like a Beer Pong setup. To treat the birthday boy or girl, they're also granting you 24-hour access to the Club Lounge.
Address: 1A Cuscaden Rd, Singapore 249716
Phone: 6738 2222
3. Oasia Hotel Novena / Downtown (Complimentary upgrade to Club Room with Club Benefits and Hotel Club lounge access)
I don't know about you, but a complimentary room upgrade seals the deal for me. While this hotel doesn't specifically offer a birthday celebration package, this room upgrade and Club Lounge access applies to several other FarEast hotels such as Oasia Hotel Downtown, Rendezvous Hotel Singapore, Village Hotel Albert Court, Village Hotel Bugis, and more!
Address: 8 Sinaran Dr, Singapore 307470
Phone: 6664 0333
4. Pan Pacific Hotel Singapore (Unlimited flow of soft drinks and mixers)
Pan Pacific is located right smack in the middle of town. Not only is it easy to get to, you'll also be spoilt for choice with all the amenities and food options within walking distance to you.
Address: 7 Raffles Blvd, Singapore 039595
Phone: 6336 8111
5. Rendezvous Hotel Singapore (complementary 2KG cake, complimentary 1-night stay in deluxe room)
If you're looking to throw a huuuuge party (i.e 100 people and more), then you're looking at just the right place for you! Their birthday package gifts you a 2KG cake with a complimentary 1-night stay in their Deluxe room – what's not to say yes to?!
Address: 9 Bras Basah Rd, Singapore 189559
Phone: 6336 0220
6. Resorts World Sentosa (25% off total food bill and complimentary parking)
Instead of cramming all your guests into a hotel room, consider throwing a lunch or dinner party within your birthday month at any of these RWS restaurants to enjoy 25% off total bill:
Forest森
Feng Shui Inn
CURATE
Fratelli Trattoria & Pizzeria
Ocean Restaurant
Osia Steak & Seafood Grill
Sessions
Syun
Tangerine
TEPPAN by Yonemura.
Take note though, this deal requires you to sign up as an RWS Invites member.
Address: 8 Sentosa Gateway, 098269
7. Studio M Singapore (Complimentary bottle of sparkling wine and cake)
Probably one of the hippest hotels when they first opened their doors, the loft layout of the rooms lure out the kid in you who always wanted to climb double-decker beds.
This room is not recommended for huge crowds in order to respect other guests and reduce disturbances, but they're offering room guests with a complimentary bottle of sparkling wine and cake upon arrival and complimentary breakfast for two. A great way to treat yourself on your birthday!
Address: 3 Nanson Rd, Singapore 238910
Phone: 6808 8888
8. Shangri-La Hotel (Private venue with free-flow soft drinks, coffee and tea)
Shangri La not only boasts sleek, 'atas' rooms; they also have very elegant venues for you to host your birthday parties at. You could engage the hotel's event planners and chefs to plan your lunch, tea or dinner options.
Address: 22 Orange Grove Rd, Singapore 258350
Phone: 6737 3644
9. Village Hotel Bugis (30L Barrel Tiger Draught Beer and DJ services)
Fancy a free stay? Celebrate your birthday with Village Hotel Bugis with a minimum of 70 guests and enjoy a 2D1N Deluxe Room stay, along with other perks like a 30L barrel of Tiger Draught Beer, and DJ services throughout the event.
Address: 390 Victoria Street Singapore 188061
Phone (Reservations): +65 6881 8888
---
Restrictions
Remember to take note of all Terms and Conditions when planning a celebration package.
Hotel room birthday promotions are usually hard to come by as there are plenty of restrictions as to what you can do and how many guests you can host in the space, as well as maintaining noise levels to respect other guests. Most hotels would recommend their celebration venues for the comfort of your guests and for the best event experience.
Have a smashing birthday party!
About Ruth Lum
Breaking down 'chim' finance knowledge into manageable pieces so you don't have to.
You can contribute your thoughts like Ruth Lum
here.