Imagine waking up one day to see Singapore in the FIFA World Cup and go on to win it.
That feeling will be comparable to when Joseph Schooling clinched the gold medal at the 2016 Olympics.
TL;DR – Living the Singapore World Cup dream
Assuming positive monetary input produces positive results, Singapore will need to pump in an additional S$289 million into football to win the World Cup!
Singapore's players are drawing less than S$3,000 per month while players in Premier League on average draws S$286,666 per month.
Across the border, players in the Malaysian Super League are paid RM30,000 to RM100,000 which is S$9,500 to S$31,600 per month.
---
Before we go on with our research on Singapore's football scene, here are some assumptions:
Amount of money pumped into the sport equates positive results from it
Our football players train as hard as all the professional footballers globally
Our height and natural physique have little correlation with how well we do in the World Cup (skill matters!)
Singaporeans are now more socially accepting of their children pursuing sports as a career.
Singapore does not lack talent when it comes to sports like football (Look at Fandi Ahmad for example)
Source (Spot Fandi Ahmad in this photo of FC Groningen)

Annual Report of Football Association of Singapore (FAS)
With the assumption that we should provide our National Team the same amount of monetary resources as the other big teams in the World Cup for good results, we checked out the annual report of FAS.
Here are some key observations:
Our expenses on the National Teams and Lions training costs decreased from S$8,610,000 (year 2015/2016) to S$4,902,793 (year 2016/2017), an approximately 43% decrease.
The FAS's total expense is at S$31,418,747
How much does an S.League football player make?
On top of the total expenses, we dive deeper into how much a Singapore football player makes per month.
Based on a Channel NewsAsia article, a professional Singapore football player on average earns less than S$3,000 a month.
Players who regularly feature in the national team can earn slightly more, ranging from S$5,000 to S$8,000.
---
What football players abroad are earning?
To draw a comparison, we find out what football players in other parts of the world earn.
Malaysian Super League (MSL)
Just across the border, local players in the Malaysian Super League are paid RM30,000 to RM100,000 which is S$9,500 to S$31,600 per month.
Top paying leagues in the world
League
Average annual player salary
(in million USD)
Premier League
(England)
3.44
La Liga
(Spain)
2.18
Serie A
(Italy)
1.72
Bundesliga
(Germany)
1.63
Ligue 1
(France)
1.23
Chinese Super League
(China)
1.02
J-League
(Japan)
0.22
Scottish Professional Football League
0.19
Canadian Football League
0.09
Bundesliga (German Top Division Football)
With Germany winning the World Cup the previous round and assuming that most Germany National Team players are playing in the Bundesliga, we look at their average salary.
According to statista, below are the average player salary in million U.S dollars for the top league in World Cup winner Germany.
---
How much does Bundesliga spend a year?
Having won the World Cup in the year 2014, we wonder how much Germany is investing in the sport every year.
According to The 2017 Report for Bundesliga, their total expenses mount up to as much as 3,038,147,000 euros which is S$4.7 billion.
Assuming expenses is pegged to population, Germany has a population of 82.67 million as compared to Singapore's population of 5.607 million. Hence, the total expenses can be adjusted down to S$320 million.
---
Further Reading: Problems that Singapore footballers face
On top of salary, here are some of the other problems that Singapore footballer faces:
A lot of local footballers are offered one-year contracts which means that by the end of every season, they are faced with lots of uncertainty with regards to their football career by the end of the season.
S.League players usually have no agents, and hence they have to source for clubs on their own.
Given that they are usually not paid very well, most players have to work part-time outside of playing hours.
Club bonuses which are supposed to help motivate players are now at S$100 to S$200, subjected to CPF contribution.
Bonuses offered by federations for winning FIFA World Cup 2018
National Team
Bonuses for World Cup 2018
England
£5 million in bonuses to England Squad if they win the 2018 World Cup.

Players will get £54,000 each if they qualifying for knockout stages.
Germany
Bonus of €350,000 euros per player if they retain the title.

€200,000 euros for finishing runners up

€125,000 euros for losing in semifinals

€75,000 euros for quarterfinals
Spain
Each Player will receive €125,000 euros for winning the World Cup.

€90,000 euros for finishing runners up

€60,000 euros if they finish in semifinal places

€30,000 if they reach quarterfinals
France
€500,000 euro each if they win the World Cup.

€150,000 for finishing runners-up

€70,000 if they crash out in semifinal stage

€30,000 if they lose in quarterfinals.
Australia
AUD $1 million ($750,000 usd) per player if Australia wins the 2018 FIFA World Cup


Brazil
Brazilian players are promised massive bonus for winning the 2018 FIFA World Cup. It was reported in spanish media that every player in 23-man squad will get US$1 million if Brazil to win the World Cup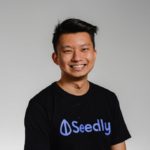 About Ming Feng
A stint in
Bloomberg
gifted me with a beer belly, which only grew larger when I moved on to become a Professional Trader. Now I turn caffeine into digestible finance-related content.
You can contribute your thoughts like Ming Feng
here.