Singaporeans Ultimate Guide To A Rabak Night Out
"Eh let's go out for a drink! One drink only k then we go home."
Was what I said a few weeks ago to my friends on our night out after having dinner at a Korean restaurant.
We were having dinner at a restaurant along the Tanjong Pagar stretch, and what ensued after dinner was a bar-hopping session, with a series of drinks ranging from frozen lychee and soju martinis to jugs of blue spin and long island mixers.
More often than not, it's easy to overspend on a night out with friends, especially when alcohol, night club cover charges, and late-night suppers are involved.
To make sure that you don't wake up with a nasty hangover and an empty wallet the next day, here's a breakdown on how much you would spend, as well as some tips to save you a few bucks.
TL;DR: How Much Does It Cost For A Rabak Night Out With My Friends? 
The cost of a night out is highly subjective, depending on your group of friends as well as your budget for the night.
I've broken down the cost based on the type of night you will be having: Atas, Normal, and Budget, so that you can have a rough estimate based on your spending appetite.
Dinner
Atas
Normal
Budget
Dinner Type
Dinner at a swanky bar, restaurant or the latest cafe
Having dinner at a more affordable restaurant or bar e.g. Astons, Saizeriya, etc.
Kopitiam
Hawker centre
Food court
Cost
$20 - $40 per person
$10 - $15 per person
$3.50 - $10
Pre-Drinks
Atas
Normal
Budget
Location
In the club
Open table
Rooftop bars
Drinking at nearby bars, etc.
At home or outside, with duty free drinks.
Cost
$20 - $30 per drink
$400 - $1500 to open a table
$10 - $20 per drink

$4 - $10 per drink
Club Cover Charge
Below are the rates of some of Singapore's most popular nightclubs.
Club in SG
Cover Charge (Ladies)
Cover Charge (Men)
1 Altitude
$30
Ladies Night: Wednesday
$30
36
Free,
Ladies Night: Wed, Fri, Sat
$30, 2 free drinks
Attica
$20 before 12am
$28 after 12am
$20 before 12am
$28 after 12am
Avry
$35, 1 free drink

Ladies Night: Wed with free flow drinks from 10am to 2am
$35, 1 free drink
Bang Bang
Free
Free
Bar Rogue
$25, 1 free drink
Ladies Night: Thursday
$25, 1 free drink
Canvas Club
$20 (Wed, Thurs and Sat)/ $25 (Fri)
$20 (Wed, Thurs and Sat)/ $25 (Fri)
Capital Zouk
$40
$50
F Club X Attica
Free on Wed, $28, inclusive 2 drinks

Ladies Night: Wed
$28, 2 free drinks
Marquee
$20 and up
$20 and up
Peaches (LGBTQ friendly club)
$20 (students and NSF) / $28 (regular), 1 free drink.
$20 (students and NSF) / $28 (regular), 1 free drink.
Wan
$30, 1 free drink
$30, 1 free drink
Zouk Club
$30
$40
Supper
Atas
Normal
Budget
Supper Options
Hotpot places
- Hai Di Lao
- Beauty In The Pot

Korean BBQ
Swee Choon
7 Eleven Instant Cup Noodles
Cost
$45 - $50 per person
~$15 - $20 per person
~$2.50
Cab Ride
Taking a cab home will incur additional costs, where you will expect to spend an estimate of $16 to $23 on a cab ride home.
Atas
Normal
Budget
Type of Ride Home
Taxi
Grab
GoJek
Taxi
Grab
GoJek
Wait till 6am to take the first bus or train home
Cost
$16 - $23
$16 - $23
$1.30 - $2
Total Cost
| | Atas | Normal | Budget |
| --- | --- | --- | --- |
| Dinner | ~$30 | ~$12 | ~$5 |
| Pre-Drinks (Assuming 4 drinks per person) | ~$80 | ~$40 | ~$16 |
| Clubbing (assume: $30 cover charge on normal nights) | $30 | $30 | $30 |
| Supper | ~$45 | ~$15 | ~$2.50 |
| Transport | ~$16 | ~$16 | ~$1.30 |
| Total Cost | $201/night | $113/night | $54.80/night |
Whether you're an Atas spender or a more conservative, Budget spender, a rabak night out with your friends will cost you from $54.80 for just one night! That's equivalent to spending on 13 plates of cai fan for your office lunches.
Regardless, we all need a night out once in a while, so here are some tips and tricks to make your night more affordable!
Tips And Tricks For A Cheaper Night Out

Get Rid Of The Cover Charge
Especially for guys hitting the clubs, one of the biggest down point with clubbing is the $30 cover charge you have to pay just to get in. For those who are planning to go, check out the club's website or social media pages, and drop them a message to see if you're able to get in through a guest list, which gives you a  waiver on your cover charge.

Get Your Own Duty-Free Alcohol For Predrinks
Getting drinks from bars and clubs can be very expensive, so bringing your own alcohol is a great way to reduce the cost for the whole gang.
However,  Singapore has a rule where consumption of alcohol in a public space or non-licensed premise is restricted from 10.30pm to 7am. So it's best to have drinks at a friends' place, before heading to the club.

Wait For The First Morning Bus Or Train To Get Home
If you have nothing on the next day, taking the morning bus or train home from the club will definitely save you on your cab fare.
For those who aren't staying out too late, there are also Night Rider buses that you can take, that are available from 12am to 2am.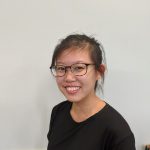 About Rachel Yeo
Breaking down complicated financial pieces into idiot-proof articles.
You can contribute your thoughts like Rachel Yeo
here.