GE2020 Singapore: How Much Does It Cost to Be a Member of Parliament Candidate?
With all this talk about GE2020 going on.
And all the various parties unveiling their prospective candidates left and right.
Some of you might be thinking.
"Aiya, now job market so bad.
Then Member of Parliament (MP) pay like not bad…
Why don't I become a Member of Parliament (MP) candidate too?"
Erm… sure.
It's gonna cost you though.
Am I Qualified to Become a Member of Parliament?
First, you need to be qualified to run as a prospective MP candidate during GE2020.
You gotta be:
A Singapore citizen
21 years old and above on Nomination Day
Registered as an elector in the current Registers of Electors
Resident in Singapore for more than 10 years
Not subject to any disqualifications specified in Article 45 of the Constitution of Republic of Singapore
Possess a sufficient degree of proficiency in spoken English, Malay, Mandarin or Tamil
FYI: Nomination Day is 30 June 2020
Oh, and there's the small matter of your election deposit too.
How Much Is the Election Deposit for GE2020?
The election deposit is pegged to an MP's monthly allowance before the dissolution of Parliament, rounded to the nearest $500.
According to the Writ of Election for GE2020, the election deposit for this General Election is $13,500.
My guess is that the deposit reduces the prevalence of questionable people running for the General Election for the wrong reasons.
I mean, you've got to be at least serious about being an MP and serving the people if you're gonna put 13 grand on the line right?
And if you think that's steep, the election deposit for GE2015 was $14,500.
When Must I Pay the Election Deposit?
The election deposit must be paid after the issuance of the Writ of Election on 23 June 2020.
And before 12 noon on 30 June 2020 aka Nomination Day.
So… you've got about a week to get that money together.
Will I Get the Election Deposit Back?
Well…
It depends.
The election deposit will only be returned if you:
Are elected as an MP
Withdraw your nomination
Are not nominated
Die before Polling Day (touchwood)
Lose at the polls BUT get more than one-eighth of the votes polled
According to the Elections Department, your election deposit will be forfeited if you are not elected.
AND do not secure more than 12.5% of the votes polled in the SMC or GRC which you are running in.
If you're thinking, "Eh, only 12.5%? Can lah… Not that hard what."
Well… here's a list of candidates who forfeited their deposit during GE2015:
GE2015 Candidates Who Forfeited Their Deposit
Candidate
Party
Votes Secured
Bukit Batok
David Ong Kim Huat
People's Action Party
18,234
(73.02%)
Sadasivam V
Singapore Democratic Party
6,588
(26.38%)
Samir Salim Neji
Independent Candidate
150
(0.60%)
MacPherson
Tin Pei Ling
People's Action Party
17,251
(65.60%)
Chen Jiaxi
Worker's Party
8,833
(33.59%)
Cheo Chai Chen
National Solidarity Party
215
(0.82%)
Radin Mas
Tan Chin Siong
People's Action Party
20,246
(77.25%)
Kumar S/O Appavoo
Reform Party
3,333
(12.72%)
Han Hui Hui
Independent Candidate
2,630
(10.03%)
You'll notice that all of these candidates forfeited their deposit because they were in a three-cornered fight.
The votes in such a situation will surely be diluted as voters have to choose between three options.
Which means statistically, there's a higher chance of candidates forfeiting their deposit if they decide to enter a three-cornered fight this GE2020.
So if you're planning to enter, avoid getting into one.
So… Is It Worth Running to Be a Member of Parliament Candidate?
It's pretty much like a high stakes game of poker.
Where the buy-in is $13,500 minimum (aside: not that there's a GE2020 winning prize pool).
And it's kinda like a popularity contest where you have to convince people that you'll serve them better than the other candidates.
There's also a myriad of costs involved in campaigning and etc.
So I can only imagine how much it'll actually cost to successfully become a nominated Member of Parliament.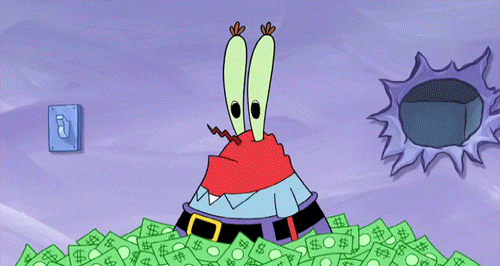 Although I'm not saying that the more money you throw means the higher chance you'll become an MP.
.
.
.
But assuming you can keep your campaigning cost to $0 and only have to fork out that election deposit.
We've worked out in a separate article that a Member of Parliament receives an estimated allowance of $192,500 annually.
And since the maximum term of each Parliament is five years.
So that works out to be a $13,500 minimum for a shot at $662,500.
Or an ROI of 4,807%.
Frankly, no high-interest savings account or investment (unless you successfully picked a multi-bagger) is going to give you that kind of returns over 5 years.
Actually, scratch that, it's more than that considering that you'll get your deposit back too if you're successfully nominated as an MP.
But I'm obviously simplifying things here.
There's more to being an MP than just the money.
So… assuming you're eligible and are willing to serve your people.
Will you take the shot?
About Kenneth Fong
I threw all of my money into the longkang once... because I wanted to see my
cash flow
.
You can contribute your thoughts like Kenneth Fong
here.