How Much Money Does Ultra Music Festival (UMF) Make?
Ultra Music Festival (UMF) is just around the corner and we can no longer contain our excitement.
Personally, I am a big sucker for artiste such as Above & Beyond, and there was little consideration when they are part of this year's lineup.
If you have no idea who Above & Beyond are, here you go:
My attempt to catch my favourite DJs in action costs me S$179.50 (including S$2.50 worth of fees).
---
How much revenue does Ultra Music Festival (UMF) Make?
Looking back at the numbers from the year 2017, we are quite surprised that Ultra Singapore is actually one of the bigger scale events in terms of capacity when it comes to Asia.
Here is a breakdown of the scale of the event in terms of crowd attendance:
Ultra Korea and Ultra Japan dominated in terms of size at 150,000 and 120,000 attendance.
Singapore surprisingly managed a 50,000 pax attendance
This exceeds 20,000 strong Ultra India, 40,000 strong Ultra China, and 27,000 Road to Ultra in Taiwan.
While the actual revenue and profit made from Ultra Music Festival Singapore is not fully disclosed to the public, we use various sources to give a good range of profit.
Estimating UMF's revenue using ticket price
With that in mind, we went on to find out the price of the tickets for Ultra Music Festival (UMF) 2018.
Standing VVIP Ticket Price
| Tier | Price |
| --- | --- |
| VVIP 2 Day Ticket | S$550 |
| VVIP 1 Day Ticket | S$300 |
Premium General Admission  Ticket Price
Tier
Price
Tier 1
PGA 2 Day Ticket
S$185
Tier 2
PGA 2 Day Ticket
S$210
Tier 3
PGA 2 Day Ticket
S$245
General Admission Ticket Price
Tier
Price
General Admission, Single Day
S$120
General Admission
Two Day
(Tier 1)
S$155
General Admission
Two Day
(Tier 2)
S$170
General Admission
Two Day
(Tier 3)
S$185
To do a quick calculation, we assume an average price of S$180 spent on tickets per person, that adds up to be S$9,000,000 revenue from ticket sales alone.
This is on top of income from drinks and cigarettes sales, booth rental and sponsorships that can add on to the revenue amount.
Costs involved in organising UMF
The cost involved for Ultra Music Festival includes:
Venue rental cost
Cost of setting up al the stages
Payment for performers
Marketing cost
Estimating UMF Singapore's revenue using data of past events
source: Tomorrowland
Tomorrowland 2013, Belgium
According to an insight from Quora, music festival such as Tomorrowland made a gross profit of S$25 million (15.9 million Euros) for their year 2013 edition.
The event hosted 180,000 party-goers, paying an average price of S$472 (300 Euros) each.
Assuming we put this number into UMF Singapore's context, at 50,000 and ticket price at about S$180, we might be looking at a gross profit of S$2.64 million.
source: UMF TV
Ultra Music Festival 2013, Miami
When we look at Ultra Miami in the year 2013, they made a total of S$40 million (US$30) from ticket sales, with S$1.6 million (US1.2 million) being the cost.
Assuming the same percentage of cost, Ultra Singapore can bag S$8.64 million profit.
Other benefits that music festivals benefit Singapore
For a music festival on such a scale, there is a positive impact on the economy as well.
Ultra Miami brought South Florida US$79 million in economic impact when they hosted the festival.
The same benefit can apply to Singapore too. Some example of such economic impacts include:
Tourists flying down to attend the music festival
Revenue made from these tourists hotel stay
Helps put Singapore on the world map
Tourists' spending in the country when it comes to food and drinks can help contribute to the economy too.
---
Not All That Glitter Is Gold – SFX Entertainment
Based in New York, SFX Entertainment owns and operates some of the biggest names in dance music festivals and events. Some of these big festivals under them include Electric Zoo and Mysterland.
SFX Entertainment went public in the year 2013 but filed for bankruptcy shortly after in the year 2016.
Valued at $1 billion in the year 2013, SFX's market value dipped to less than $10 million in just two and a half years.
I guess the entertainment industry is usually lost in all the fame and glitters that the public sometimes missed out the struggles behind every festival.
With production cost this high, Ultra Singapore has their own fair share of payment issue last year too. Fortunately, it was resolved really quickly.
Kuddos to Ultra Singapore!
---
Further Reading: Should I even go to Ultra Music Festival?
For a start, make sure that you are not forgoing some aspect of your basic needs in the process of buying the tickets.
The expenses for the ticket should come from the 20% portion of your monthly salary. I personally feel that heading to a music festival once a while to party away some of those cooped up stress sounds like a good idea. It is always healthy to work hard and play hard.
What are your thoughts? Let us know by commenting below.
Don't forget to check out our blog for more unbiased information to help you along in your personal finance journey! If you do have any questions, feel free to ask Our Community for help (tip: you can ask anonymously if you're shy!), we would be honoured to be able to assist you in your personal finance journey.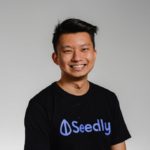 About Ming Feng
A stint in
Bloomberg
gifted me with a beer belly, which only grew larger when I moved on to become a Professional Trader. Now I turn caffeine into digestible finance-related content.
You can contribute your thoughts like Ming Feng
here.