How the S$13mil Grab-Uber fine affects you
In March earlier this year, Grab announced its merger with competitor Uber, taking over Uber's Southeast Asian operations.
Just six months after the announcement, the ride-hailing giants have been handed a S$13million fine by Singapore's competition watchdog. Here is a timeline of events in the past 6 months.
Timeline adapted from Straits Times Graphics
The Competition and Consumer Commission of Singapore (CCCS) said the merger resulted in a "substantial lessening of competition" in ride-hailing platforms which made it harder for new competitors to enter the market and resulted in higher prices.
How is this my business, you may ask?
Here's how this piece of news affects you, as a –
RIDER:
Look forward to pre-merger pricing
CCCS had received several complaints from consumers of the rise in fares of about 10-15%, which was confirmed after investigating.
As a result, CCCS is now requiring Grab to submit weekly pricing data for monitoring, which Grab claims they have been doing so since the merger.
Although undisclosed, Grab is also maintaining a cap amount for whenever surge pricing kicks in.
Revised GrabRewards redemption schemes
In July, Grab announced changes to its GrabRewards Scheme which generally reduced the number of points earned by riders per dollar spent on Grab's trips, and raised the number of points required for redemptions. Grab is said to review and revise the ease of redemption moving forward.
More options made available with competition
CCCS' intervention makes it easier for other firms to enter the market.
Unbeknownst to many, there were indeed smaller players who entered the market after Uber's exit, but remained insignificant because of Grab's majority market share of 80%.
Riders will soon have more ride-hailing options to choose from and can benefit from better ride pricing.
On the contrary, many have also questioned the effect of CCCS' intervention.
Surge-timings may be inconsistent, ultimately leading to higher fares
The S$13 million fine comes after several back-and-forths between Grab, Uber and the CCCS. Consumers are speculating if this fine will be carried forward to consumers in pricing.
This could possibly be done by manipulating surge timings or activating high-demand periods in order to justify for surge prices.
Previously, when Uber was still a big player in the Southeast Asian market, Grab and Uber both adopted a 'war strategy' known as predatory pricing.
Riders enjoyed rather low fares from both sides for one single goal – to eliminate competition. Grab, who won the hearts of many for their capability to be hyper-localised to each market, was known to be very generous with discounting their rides.
However, upon being slapped with new regulations and fines, one may look forward to enjoying pre-merger pricing, but can definitely forget about enjoying promo codes from the past.
---
DRIVER:
Free to use any ride-hailing platform, abolished exclusivity with taxi fleet
CCCS "directed both parties to lessen the impact of the transaction on drivers and riders, and to open up the market and level the playing field for new players".
This implicates that Grab drivers are now free to use any platform of their choice, henceforth removing exclusivity arrangements with taxi fleets in Singapore.
In a media release by CCCS, "Grab's exclusivities hamper the ability of potential competitors to access drivers and vehicles that are necessary for expansion in the market."
Revert to previous driver commission rates
After the merger, drivers noticed a decrease in the amount and frequency of rider promotions and driver incentives, which is said to change after this round of CCCS' intervention.
---
To conclude, "CCCS's final decision and directions open up the market and level the playing field. Companies can continue to innovate in this market, through means other than anti-competitive mergers."
In true blue Singaporean fashion, this sums up the general sentiments: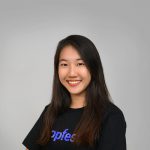 About Ruth Lum
Breaking down 'chim' finance knowledge into manageable pieces so you don't have to.
You can contribute your thoughts like Ruth Lum
here.