Investing Cheat Sheet: How To Pick the Best Technology Stocks To Invest In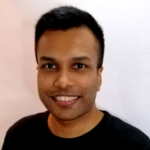 Sudhan P
●
Many of you would remember this riddle floating around last year…
The riddle, even though is meant to be a joke, reflects reality.
A report by cloud communications platform Twilio (NYSE: TWLO) revealed that COVID-19 accelerated the digital communications strategy of companies by around a whopping six years!
Meanwhile, 97% of company decision-makers believe the pandemic sped up their firm's digital transformation.
Now, with the vaccine roll-out the world over, we can slowly see life returning back to normal…
But one thing we can safely say is that technology is here to stay, even after the pandemic is fully eradicated.
Let's think about it.
Are we going to back to our inconvenient way of doing things manually, which probably can be done within minutes with the help of technology?
Probably not.
The technology sector, therefore, is going to be a huge beneficiary of the trend towards digitalisation.
As investors, how do we choose market-beating listed companies from this growth market?
Here are 10 metrics I use to invest in promising tech firms, including loss-making software-as-a-service (SaaS) companies.
Since I'm not a techie, I learnt from other more experienced tech investors and software developers over the years and modified the information gathered to suit my own investing style.
---
TL;DR: Here's How To Choose the Best Technology Stocks
At a glance, here are 10 things to look out for when picking listed tech companies to invest in:
Strong business with a wide economic moat
Recurring revenue growth (at least 20-30% annually)
Gross profit margin (over 70%)
Increasing profitability and free cash flow
Healthy balance sheet (manageable debt at the very least)
Customer-centricity leading to happy customers (look for high net retention rate and increasing customer count)
Honest and competent management team (look for high insider ownership and manageable total annual compensation)
Healthy company culture (look for high Glassdoor rating)
Large total addressable market
Valuation
---
1. Business Strength 💪
In his 1995 shareholder's letter, the world-famous investor Warren Buffett revealed what he looks out for in businesses. He said:
"In business, I look for economic castles protected by unbreachable 'moats.'"
A company with a wide economic moat acts as a powerful deterrent to those considering encroaching the territory of a business.
Moats come in four main ways:
High switching costs: When a user finds it too cumbersome to move from one product to another, the product has a high switching cost.
Network effects: When a new user joins a service or uses a product, that service or product becomes more valuable.
Low-cost producer: Such a producer offers the lowest cost to consumers and keeps them coming for more.
Intangible assets: These assets include patents, government-regulated protection, and/or brand value.
Technology companies mainly benefit from network effects and high switching costs. Examples of such companies are Facebook (NASDAQ: FB) and Adobe (NASDAQ: ADBE), respectively.
I tend to gravitate towards technology companies with high switching costs.
Such companies lock in subscription revenue and switching from one cloud software provider to another cost the customer unnecessary time and resources.
Tools to use
To get clues of whether an internet company has a wide moat, I use SimilarWeb, a web analytics platform, for my investing research.
For example, if I'm researching between two freelancing companies, Fiverr (NYSE: FVRR) and Upwork (NASDAQ: UPWK), I can compare the traffic between their websites and determine which has a wider reach.

Since Fiverr has a far wider reach than Upwork, it's likely to mean that its business is better.
Google Trends, which shows the search interest relative to the highest point (100), is another resource to check out. You can compare keywords there as well.
Industry analyst companies, such as Gartner and Forrester, periodically publish reports on the best companies within a sector. It's also useful to look through such reports to find out about a company's business strength.
Below's an example of Gartner's Magic Quadrant for the access management market, under which Okta (NASDAQ: OKTA) is a leader. Okta provides cloud software solutions to help companies manage and secure user authentication for online applications.
2. Robust Recurring Revenue Growth 🔄
Having recurring revenue means that the company's customers pay on an ongoing basis for the product or service offered by the firm.
Unlike one-off sales, recurring sales are predictable and stable, allowing the company to ultimately budget easily for future growth needs.
Recurring revenue mainly comes in the form of subscription for technology companies. For example, consumers can use Adobe's Photoshop and Illustrator applications over the cloud by paying a subscription fee on a recurring basis.
For social media companies that are highly engaging, such as Facebook, advertisement sales are recurring in nature as well as users return to the platform frequently.
Accelerating recurring sales growth (in percentage terms) is what I want as a tech investor. Of course, expecting ballooning growth every year is unrealistic. On a stabilised basis, I'm looking for recurring revenue growth of at least 20-30% annually.
This shows that the company is growing its subscription revenue strongly and is able to grow into the large market that it serves.
3. High Gross Profit Margin 🔥
Gross profit margin is a profitability ratio that shows how much gross profit a company makes for every dollar of revenue generated.
A company with a high gross profit margin shows that it has pricing power over its rivals. Companies with high pricing power can afford to increase prices without losing customers.
I tend to look out for technology companies with a gross profit margin of over 70%.
4. Increasing Profitability and Free Cash Flow 🚀
Growing net profit, coupled with increasing revenue, shows that the business is growing.
If an early-stage tech company is still unprofitable, I look for net loss that is decreasing as a percentage of revenue. This shows that the company is trending towards profitability.
In general, I want to see accelerating revenue and decelerating losses with a clear path to profitability.
Zoom Video (Nasdaq: ZM) is a perfect example of this, as seen from the table below (the company has a 31 January year-end):
| | FY2017 | FY2018 | FY2019 | FY2020 | FY2021 |
| --- | --- | --- | --- | --- | --- |
| Revenue (US$ '000) | 60,817 | 151,478 | 330,517 | 622,658 | 2,651,368 |
| Net profit (US$ '000) | -14,380 | -8,227 | 0 | 21,750 | 671,527 |
| Percentage of net profit over revenue | -24% | -5% | 0% | 3% | 25% |
Zoom has clearly shown strong revenue growth with decelerating losses. This allowed it to become profitable in FY2020.
In other words, Zoom has strong operating leverage, since each new customer coming on board its platform doesn't cause a significant increase in operating expense, and hence, the incremental revenue can flow easily to its earnings.
I'm also looking for tech companies to produce free cash flow, even if they may not be profitable yet. Free cash flow is an important liquidity measure for businesses.
5. Healthy Balance Sheet 🩺
One of the criteria I look out for when investing in stocks is whether the company has a healthy balance sheet. This means that it should have more cash than debt.
If that's not possible, it should at least have manageable debt so that it doesn't run the risk of going bankrupt, especially during an economic downturn.
Having a strong balance sheet is even more important for a loss-making technology company.
If a loss-making company has a weak balance sheet, I wouldn't want to invest in it, no matter how sexy its story is. It just adds another layer of unnecessary risk.
6. Customer-Centricity Leading to Happy Customers 😊
If a company is out there to delight its customers with its products and services, and listen to customer feedback, the customers will tend to stick around more and spend more as well.
One of the best metrics to understand customer stickiness is the net retention rate.
This metric measures the change in spending for all of a SaaS company's customers a year ago compared to the same group of customers today. It includes positive effects of upsells and negative effects on customers who leave or downgrade.
Basically, it shows how fast a company can grow without adding any new customer.
For example, if a company has 100 customers a year ago paying $1 million in total annual recurring revenue, and today they pay $1.1 million, the net retention rate would be 110%.
Anything above 100% is great.
This means that the company's customers are expanding product usage (by adding more seats, users, or volume through upsells) or buying other products that are offered (cross-sells), at a higher rate than they are reducing spend (also known as churn).
In general, the higher the net retention rate, the better it is as an investor.
Here's an example of the net retention rate for Docusign (NASDAQ: DOCU):
I also look out for increasing customer count. The higher the number of customers, the more upsells and cross-sells the company can do at a later time.
Tools to use
I get clues whether a company is delighting its customers through customer feedback and review sites.
If customers are raving about a company's product, it's more likely they will stick with that particular product, rather than switching to its competition, which further strengthens its competitive advantage.
Here's an example of a review site comparing DocuSign's product to its rivals':
We can clearly see that DocuSign way more reviews than its counterparts and is rated highly as well.
For companies that have mobile apps (probably all tech companies), I also check out the Google Play Store and App Store reviews. App Annie, which provides mobile market data and analytics, is another resource I use.
7. Honest and Competent Management Team 👨‍💼
Warren Buffett once said:
"In evaluating people, you look for three qualities: integrity, intelligence, and energy. And if you don't have the first, the other two will kill you".
I agree with Buffett…
Who wouldn't?
A management team without integrity would be more concerned about dressing up the financial statements for their own short-term gains, at the detriment of shareholders.
One way to ensure the interest of minority shareholders are aligned with that of management is to look for high insider ownership.
It's even better if the business is led by its founder, as there's a lesser chance of a founder screwing up the business he founded.
The management team's total annual compensation should also not be too exorbitant compared to the company's yearly revenue. Anything above 50% is too much.
8. Healthy Company Culture ✨
Strong company culture is important for winning businesses.
Data from Glassdoor shows that its Best Places to Work winners outperformed the S&P 500 index around 82% of the time.
From 2009 to 2019, the S&P 500 index averaged an annual return of about 13%. By contrast, Best Places to Work winners averaged a 20% annual return, giving an average outperformance of some seven percentage points yearly.
That is why strong company culture is important.
Tools to use
I use Glassdoor to determine if a company has a strong culture.
Below's an example with Shopify. 80% of reviewers would recommend the company to a friend and its CEO scores almost full points in terms of approval, which is highly commendable.
9. Huge Total Addressable Market 🌎
I look for companies operating in a large total addressable market (TAM) but have low penetration in the market. TAM is the total market opportunity that a company can grow into.
The larger the market, the safer the investment can be said to be, provided the company can execute well.
I also look out for companies that expand their TAM by moving into adjacent verticals.
Here's an example of DocuSign's TAM:
DocuSign has a TAM of around US$50 billion, but its revenue for FY2021 (financial year ended 31 January 2021) was a small fraction of it at US$1.5 billion.
This means that if DocuSign's management can continue executing well, it should be able to grow into its huge market.
10. Thoughts on Valuation 💰
When it comes to valuation, I'm a firm believer in the wonderful Buffett quote:
"It's better to be approximately right than precisely wrong."
I don't do complex discounted cash flow (DCF) models with a company's intrinsic value calculated to the nth decimal point.
Strong tech companies, if they fulfil most of the criteria shown above, will always come up with innovative ways to expand their business and enter new markets. And these can't be modelled into precise DCF calculations.
Which analyst would have predicted Amazon.com, Inc. (NASDAQ: AMZN) to come up with so many innovative businesses, including its revolutionary Amazon Web Services, which is taking the cloud world by storm?
(Not all tech companies are like Amazon, but you get my drift…)
This brings me to the next point.
High-quality technology companies rarely come cheap, as measured by traditional valuation metrics like price-to-sales ratio and price-to-earnings ratio.
They usually trade at expensive-looking valuations as the market knows such companies are of quality.
Buffett once said that it's far better to buy a wonderful company at a fair price than a fair company at a wonderful price.
So, when it comes to strong tech companies or any high-quality companies for the matter, I'm alright to pay up for quality, as long as the company has a high chance to grow into its TAM. Over time, as the company grows, it becomes "cheap" based on my initial purchase price.
However, I'm also aware that as plenty of expectations are baked into the share price, if growth falters in the short-term for any reason, the share price tends to fall precipitously. That's why tech stocks are deemed risky (but we understand that volatility is not risk).
But if the long-term story is intact, I welcome short-term weakness as that offers an opportunity to buy more shares. 
Position sizing is also important when it comes to investing. I don't want a company that may seem to hold plenty of promise at the start, but end up becoming a dud, to hold a large position in my portfolio.
So how I approach buying tech stocks is I take a starter position of not exceeding 2% of my portfolio and add slowly as I gain more confidence with the company over time.
As one private investor Tom Engle (someone I follow from The Motley Fool) once said:
"If a company is the next big thing, a little position is all I need. If it isn't, a little position is all I want."
What Other Metrics Do You Look Out for When Buying Tech Stocks?
Come join us in our Seedly community and let us know your thoughts!
Disclaimer: The information provided by Seedly serves as an educational piece and is not intended to be personalised investment advice. ​Readers should always do their own due diligence and consider their financial goals before investing in any stock. The writer may have a vested interest in the companies mentioned.
About Sudhan P
It isn't fair competition when only one company in the world makes Monopoly. But I love investing in monopolies. Before joining the Seedly hood, I had the chance to co-author a Singapore-themed investment book – "Invest Lah! The Average Joe's Guide To Investing" – and work at The Motley Fool Singapore as an
analyst
.
You can contribute your thoughts like Sudhan P
here.