How To Sell and Buy NFT: A Beginner's Guide To Creating, Buying and Selling
Joel Koh
●
Although the first 'universally regarded' non-fungible token (NFT) was created back in May 2014 by artist Kevin McCoy, NFTs only exploded in popularity recently.
According to the latest report from NonFungible.com, a whopping US$2 billion (S$2.66 billion) was spent on NFTs in the first quarter of 2021.
This marked a 2,100 per cent increase from the previous quarter, where only US$93 million worth of NFTs were sold between October and December 2020.
Closer to home, the Business Times reported that street artist Farizwan Fajari who goes by the pseudonym Speak Cryptic who was one of the first Singaporean artists to sell an NFT artwork.
He managed to sell his NFT artwork (shown above) for 0.7 Eth (or Ether, a cryptocurrency/altcoin) or about S$2,320 at the time of writing.
Your mileage may vary but the rise of NFTs has empowered artists to create artwork on the blockchain and sell their work globally on decentralised marketplaces.
In other words, this is an avenue for artists to collect and earn and make some income off crypto.
Disclaimer: The information provided by Seedly serves as an educational piece and is not intended to be personalised investment advice. ​Readers should always do their own due diligence and consider their financial goals before investing in any investment product. The writer may have a vested interest in the investments products mentioned. 
---
What Are NFTs?
Before we begin, it is important for you to know what NFTs are about.
I wrote about NFTs previously but here is an excerpt on what they are about.
Like the name suggests NFTs are non-fungible.
This means that an NFT is a unique digital asset, that cannot be replicated and cannot be traded for something of equal value.
As such, each token represents a unique value.
NFTs are the opposite of fungible assets like fiat money, Bitcoin or Gold which are mutually interchangeable and can be exchanged for something of equal value.
For example, you can trade a $100 note for 10 $2 notes or one bar of gold for a gold necklace of equal weight and grade.
How NFTs Work
Here's how they work.
NFTs are actually cryptographic tokens with unique identification codes and metadata that make them unique.
These tokens are created on a smart contract platform like the Ethereum network and cannot be replicated.
To put it simply, you are buying lines of code on a blockchain when buying an NFT.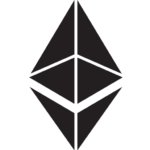 But in terms of utility, NFTs are used to represent proof of ownership and authenticity of digital art, digital collectables and online gaming items. They are proof that this version of something is uniquely and authentically yours.
They can also be used to represent ownership of real-life physical and virtual items like:
Artwork (e.g. Artist Beeple's sold an NFT for US$69.3 million or S$92.25 million and was bought by Singapore-based India-born crypto entrepreneur Vignesh Sundaresan)
Collectables (e.g. Pokemon trading cards)
In-game items for video games (e.g. in-game currency, in-game items and more.)
Music (e.g. Kings of Leon released their latest album When You See Yourself as an NFT.)
Land in virtual worlds (e.g. Decentraland)
Video clips of famous sporting moments (e.g. National Basket Ball (NBA) Top Shot)
As such, NFTs are a way for you to ride the cryptocurrency wave without having to directly invest your money.
Think of it like setting up your own store on etsy, Shopify (NYSE: SHOP) or any of the e-commerce platforms to sell your merchandise.
Here's a step-by-step guide that will teach you how to do so.
1. Choose an NFT Marketplace
The first step will be to choose an NFT Marketplace.
At this point in time, the NFT ecosystem largely revolves around the Ethereum blockchain so this is what the guide will be focusing on.
Some of the biggest Ethereum creator-friendly NFT marketplaces include:
2. Create Your Blockchain Wallet
The next step would be to create a blockchain wallet for use on the NFT marketplace.
You will need to get a blockchain wallet that supports ERC-721 (the Ethereum-based NFT token standard).
Some of the popular ones include the Coinbase Wallet, Trust Wallet or Metamask.
I would suggest using MetaMask with the MetaMask Chrome plugin, as it works well with many NFT marketplaces and is easy to set up and use.
Also here is a quick video guide to using Metamask.
3. Fund Your Blockchain Wallet
The next step would be to fund your blockchain wallet.
The best way to do so would be to fund the wallet using ETH purchased on a cryptocurrency exchange.
Do check out this guide on how to buy Bitcoin and other cryptocurrencies in Singapore for more information on how to do so.
Once you have purchased some ETH on a crypto exchange, you will need to transfer it to your MetaMask Wallet.
You will first need to go into MetaMask, click your account name and copy the address of your wallet.
Next, go to your crypto exchange account and follow the exchange's specific instructions to withdraw ETH to your MetaMask wallet.
Do note that your crypto exchange will charge you for this withdrawal.
We recommend loading up the MetaMask wallet with at least S$70 of ETH for all the fees.
Once you have enough ETH in your MetaMask wallet, you can proceed to connect your wallet to the NFT marketplace account.
Fees
Most NFT marketplaces charge a fee for you to start creating NFTs on their platform.
This comes in the form of Gas fees that are charged for the use of the Ethereum blockchain.
Gas refers to the fee charged for processing a transaction or smart contract on the Ethereum blockchain network and is denominated in Ether (ETH), the native cryptocurrency token of the Etherereum blockchain.
This fee is paid to Etherereum miners who determine its price by evaluating the demand and supply for the computational power required to process the smart contract or transactions.
This fee is denominated in gwei: a small fraction of ETH where 1 gwei = 0.000000001 ETH.
According to Etherscan, the average ETH Gas price charged for all transactions on the Ethereum network at the time of writing is 51 gwei (~US$2,42 or S$3.22).
For this example, the gas fees charged are the cost of listing a new NFT on their marketplace.
The cost of gas is dynamic and is dependent on traffic and network congestion.
But generally, the rule of thumb is that the more people using the Ethereum network at any point in time, the higher the gas fees will be.
But, here's a pro-tip.
Gas fees tend to be cheaper on the weekends when transaction volume tends to be lower. However, you can still expect to pay about S$50 in gas fees per smart contract creation.
Also if you were wondering, the size of the NFT file would not affect the price of gas fees much as it is still using the same type of smart contract.
The general rule of thumb for Gas fees is that the bigger and more complex the smart contract, the higher the fees.
4. Upload Your Content For the NFT
The next step would be to upload the content you wish to create for the NFT.
Take OpenSea for example.
To create your first NFT, click on the Create new item button.
On the next page, you'll see the option to upload your digital content such as the image/video/audio file and enter information about the NFT.
You can enter information like the description of the NFT and even an external link to your personal website or a link to the full-resolution version of the digital content behind the NFT.
Currently, you can only create a single NFT at one time on OpenSea.
But, if you would like to create multiple editions of the same NFT and would like potential buyers to know about the supply, you can simply add the edition number in the stats section as shown below:
After saving, you can click on the Create button to convert your digital content into a smart contract on the Ethereum blockchain for free.
After creating your NFTs, you will notice your NFTs sitting nicely in your collection under the search bar.
5. List Your NFT in the Marketplace
The next step will be to list your NFTs on the marketplace to be sold.
First, you need to find the NFTs in your collection, select them and hit the sell button.
This will bring you to this page where you can select the parameters for the sale:
Once you are satisfied, you can hit the Post Your Listing button!
Do note that if this is your first time selling on OpenSea, you will need to pay a one off gas fee before you can list.
Also if you want to list the items in a cryptocurrency that is not ETH, you will need to pay another on-off fee to approve the token for trading.
If you're going through this process when accepting an offer on an item you haven't previously listed, you'll be asked to approve WETH (Wrapped ETH, which is used for making offers on OpenSea), as well as the pay gas fee for accepting the offer.
Buyers pay the gas for fixed-price listings, sellers pay when accepting offers.
NFT Royalties
On top of the initial amount you get for selling your NFTs, you can actually earn royalties on your NFTs when the original buyer sells it to someone else thanks to smart contracts.
Here is an example.
Let's say you were to sell your NFT to someone on Rarible for 1 ETH (S$2,956). The original buyer then sells your NFT on Rarible's secondary marketplace. Since you set a 10% royalty fee, you will make another $295 from that sale despite the fact that you were not involved.
But do note that if the new owner of the NFT sells it on OpenSea, you will not get any royalties as they are not transferrable between marketplaces.
Thanks to smart contracts on Ethereum, this process is automated. This means that selling NFTs could potentially become a passive income stream.
Here is how it's done on OpenSea.
When you open your NFT collection, you can click on the Edit button next to your NFT that looks like a pencil.
After signing the message using your wallet and scrolling down, you have the option to program in royalties and select which ERC-20 token you'd like to receive for selling the NFT.
But an important thing to note is that royalty systems differ for each marketplace.
Do take the time to do your due diligence on each marketplace before making the choice on where to sell your NFTs.
6. Market The NFT And Profit
The next step would be to simply market the link to your NFTs on your social media platforms and wait for someone to buy them.
When people buy your NFTs, you will see the crypto rolling into your blockchain wallet.
Ka-ching.
NFT Commission Fees
Also, the NFT marketplaces will generally take a cut on each sale you make.
For example, OpenSea charges a commission fee of 2.5 per cent of each sale.
Find this article helpful? Sign up or log-in to your FREE Seedly account for future reference!
About Joel Koh
History student turned
writer
at Seedly. Before you ask, not a teacher. I hope to help people make better financial decisions and not let money control them.
You can contribute your thoughts like Joel Koh
here.