7th Month Hungry Ghost Festival 2022 Money Hacks That Are Scarily Good
Think you heard someone whispering but nobody's beside you?
Well… the Hungry Ghost Month or the 7th month falls between 29 Jul and 26 Aug 2022!
This is a month-long affair where spirits are believed to return from the netherworld and wander around searching for food and entertainment.
As a Chinese, I grew up learning that the lunar 7th month is an 'unlucky' month and there're multiple taboos to avoid during the month.
But, I'm here to tell you that this yearly event has something to do with our finances and may help you save on big purchases such as wedding packages and renovation!
Fun fact: The Hungry Ghost Festival is a day which falls on the 15th of the lunar 7th month. During this day, there'll be more offerings and special performances to 'appease' the spirits, and this year it falls on 12 Aug 2022.
---
TL;DR: How To Save Money During the Hungry Ghost Festival
Click here to jump:
Disclaimer: The information provided by Seedly serves as an educational piece and is not intended to be personalised investment advice to buy or sell any investment product. ​Readers should always do their own due diligence and consider their financial goals before investing.
---
Demand for Renovation Falls
New homeowners can rejoice!
Renovation is often avoided during the hungry ghost month as hammering and drilling are thought to be disturbing and may potentially upset the spirits.
According to an interview by Qanvast, it is somewhat true that lesser people renovate during this period, and business tends to dip by around five to 10%.
As economics plays out, weaker demand for renovation contractors and interior design firms may lead to a lower price for renovation!
Similarly, renovation companies might be more inclined to put in more work for free, hence offering you more value for your money.
But if nothing's given, you can still try to strike a deal as 7th month and National Day are close, and companies might have National Day promotions!
Read more:
---
You see, it's major taboo to get married during the seventh lunar month because evil spirits nearby can become envious and vow to curse your union.
This is especially true as most people I know avoided getting married during this period.
Around this time of year, hotels, restaurants, and wedding vendors are predisposed to anticipate slow business, so they are more inclined to give larger discounts.
This means you might save some money. If not, you can try bargaining for better deals e.g., free corkage, more alcohol, more rooms.
Read more:
---
Property Prices May Go Down
We all know that housing prices are at an all-time high.
But, have you heard of housing prices going down during the Hungry Ghost month?
I'm sure your parents or relativeshave said to avoid making property deals during this period as it's considered 'inauspicious".
Because of this reason, sales transactions are believed to drop and sellers might be more willing to lower housing prices during this period.
Typically, the 'best' time to buy a property is during Chinese New Year and the 7th month as only the most sincere or desperate sellers will allow viewings. This could improve your chances of scoring a good deal.
~ Andrew Nair, Associate Division Director for ERA Realty Network
This trend could be seen from 2000 to 2009 when buyers who purchased a property during the Hungry Ghost month enjoyed a discount of 8.45% compared to other months, and those who purchased a resale enjoyed a 10.89%.
According to PropertyGuru, resale transaction volumes have dipped in Q3 2018 and 2019 during the Hungry Ghost month.

However, this trend only lasted till 2019 as COVID-19 has led to a pent-up demand for housing.
If you've noticed, the number of resale transactions in Q3 2020 and Q3 2021 did not dip as before. This signals that more people are purchasing properties even though it's during the seventh month, and prices may not necessarily go down.
Nonetheless, you should always try to negotiate for a lower price if you're looking for a resale flat. Those who are urgent to sell would likely give in.
Read more:
---
Investments May Be More Affordable
At the risk of sounding as if I'm speculating, over the past five years, the STI Index closed lower in August (the traditional start of the seventh lunar month) than in July.
Of course, there could've been a non-supernatural reason or explanation for this.
But generally, this period is thought to bring bad luck to big business dealings or if you're making major financial decisions, and firm believers might've shunned investing as a result.
Perhaps, this could be your chance to get good deals and sell them for a higher profit in the following month?
With that being said, make sure you understand the full mechanics of investment assets and trends first before taking a dive!
Read more:
---
Buy Chinese Prayer Items Online To Earn Cashback
Do you know you can buy prayer packs online?
Instead of scrambling around the wet market looking for the different items, you can now drink your coffee or tea while you purchase ready-packed joss papers, flags, candles, gold ingots etc.!
These are some items people purchase as offerings that can be found online:
Joss or incense sticks
Candies
Flags
Joss papers
Candles
Watch, car, property kits
Use a cashback credit card when making a purchase, and receive them promptly!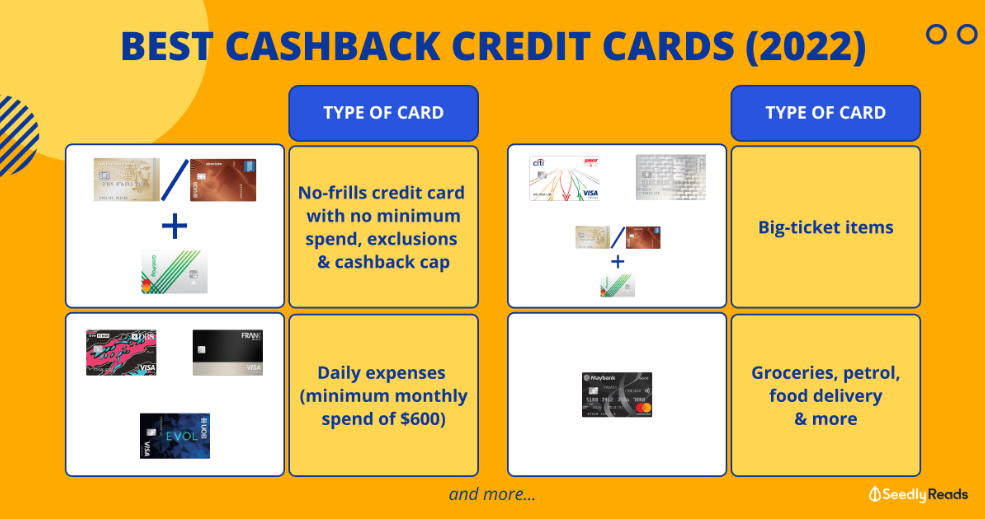 Remember to also check out product reviews so that you can optimise your spending!
Back to top
---
Is The Hungry Ghost Month 'Unlucky'?
I'd like to think that the 7th month offers an opportunity to learn more about my culture.
Is it unlucky when you can potentially save in different ways? I don't think so.
If you're new to the hungry ghost month, during this period, there'll dazzling getai (live stage performances) and live auctions where hampers are sold!
You might be able to catch these events at temples or housing estates, and remember to watch where you're walking!
Related Articles:
About Hui Juan Neo
The typical friend you have when it comes to breaking down complex info, comparing prices of things and doing reviews.
You can contribute your thoughts like Hui Juan Neo
here.