Huobi Global to Close Singapore Users' Accounts on 31 March 2022: Here's What You Need To Know
Users of Huobi Global in Singapore listen up.
On Tuesday (9 November 2021), the world's seventh-largest cryptocurrency exchange at the time of writing (via CoinMarketCap), announced that it will close the accounts of its Singapore based users on 31 March 2022:
This move comes shortly after the exchange, founded in China in 2013, was forced to stop serving Chinese customers after authorities announced a total ban on cryptocurrencies in September 2021.
The exchange stated that this move is 'part of an effort to comply with relevant regulations by local financial authorities,' i.e. the Monetary Authority of Singapore (MAS).
If you are a Huobi Global user affected by this, fret not!
We will walk you through why this is happening and what you need to do.
---
TL;DR: Huobi Global Will Close Singapore Based Accounts on 31 March 2022
Huobi Global will be closing the accounts of all its Singapore based users on 31 March 2022.
The exchange has advised its Singapore users to close out all active positions and withdraw all digital assets before 31 March 2022.
Huobi Global announced that it is doing this to pave the way for Huobi Singapore (a separate entity under parent company Huobi Tech) to launch a new Huobi Singapore exchange by the end of 2021, pending the necessary regulatory approvals.
---
Why Is This Happening? What is Huobi Singapore?
This move may come as a bit of a surprise, considering that Singapore is striving to become a global cryptocurrency hub.
In fact, Ravi Menon, the managing director of MAS, stated in a recent Business Times interview that 'we think the best approach is not to clamp down or ban these things.'
Also, unlike Binance.com (the international arm of Binance), which was placed on the MAS investor alert list, Huobi Global did not receive such treatment:
Turns out it was more of a preemptive move from Huobi Global to comply with local regulation as in the same interview, the MAS chief said that:
 MAS is putting in place "strong regulation," so firms that meet its requirements and address the multitude of risks can operate.
So it turns out there is actually another Huobi entity in Singapore.
Huobi Singapore is owned by Hong Kong-listed Huobi Technology Holdings Limited (HKG: 1611) or Huobi Tech for short.
And according to Huobi Tech's latest 2020 annual report, Huobi Global is a separate entity from Huobi Tech. However, Leon Li, the founder and CEO of Huobi Global, owns shares in both entities.
Whereas Huobi Singapore is registered in Singapore as FEU International.
Huobi Singapore was even granted an exemption from holding a licence under the Payment Services Act (PS Act) to provide Digital Payment Token (DPT) services in Singapore, as seen on MAS's website.
The exchange has also applied for a Major Payment Institution Licence under the PS Act, and its application is currently being reviewed by MAS.
In a media statement sent to The Business Times on Wednesday (10 November 2021), Huobi Singapore stated that Huobi Global's impending closure of its Singapore users' accounts was a planned move to:
pave the way for Huobi Singapore to establish in Singapore, and underscores its commitment to operate as a regulated digital assets exchange platform.
In addition, Huobi Singapore CEO Edward Chen promised Singapore users that:
Huobi Singapore is here to stay for good…and we are excited to launch a new platform…committed to complying with both local and international regulations to provide a regulated and safe trading platform for retail and corporate users.
Huobi Singapore expects to launch a new Huobi Singapore exchange by the end of 2021, pending the necessary regulatory approvals.
Cryptocurrency Regulation in Singapore
Speaking of the PS Act, MAS implemented it to regulate the cryptocurrency industry in Singapore. The act came into effect on 28 January 2020.
For more on cryptocurrency regulation in Singapore, do check out our guide:
What Should Huobi Global Users Do?
Unfortunately, the writing is on the wall as Huobi Global has officially announced that:
We will be closing the accounts of all Singapore-based users on March 31, 2022. Access to our services by Singapore-based users will also be gradually phased out prior to 31 March 2022. All Singapore-based users should take immediate action to close out all active positions and withdraw all digital assets before 31 March 2022. We apologize for any inconvenience caused and thank you for your past support.
In other words, you should be transferring out all your cryptocurrency assets from Huobi Global as soon as possible.
You can transfer your cryptocurrency to other cryptocurrency exchanges like: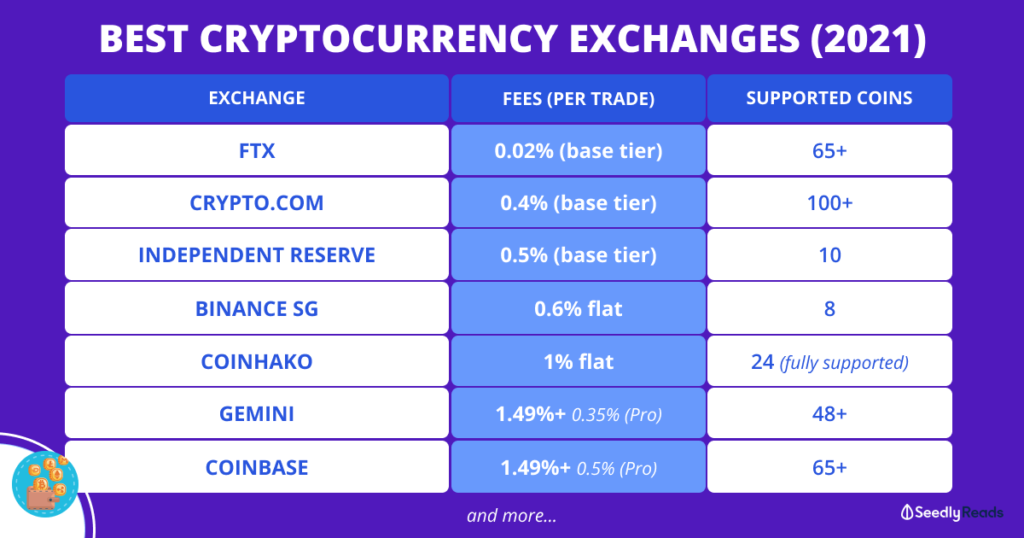 After transferring them out from Huobi Global, you can cash out your cryptocurrencies to fiat on a cryptocurrency exchange like Gemini, Coinhako or Crypto.com that supports Singapore dollar withdrawals.
Also, two entities, DBS Vickers (DBS's brokerage arm) and Australian cryptocurrency exchange Independent Reserve were recently granted Major Payment Institution Licences by MAS to offer DPT services in Singapore.
Currently, the Independent Reserve exchange is up and running, and you can trade cryptocurrencies on that exchange. But, DBS Vickers DBS's (SGX: D05) is presently only allowing asset managers and companies to trade in digital payment tokens through its DBS Digital Exchange (DDEx).
You can also consider some recommendations for alternative cryptocurrency exchanges made by our savvy community members on Seedly as well.
In addition, do note that these transfers will incur trading and network fees.
Transferring Your Cryptocurrencies to a Cold Hardware Wallet
There is another option.
In the world of cryptocurrencies and the blockchain, there is a famous saying:
Not your keys, not your coin.
In other words, when you are trading cryptocurrencies on any centralised cryptocurrency exchanges like Huobi Global, you are handing over the private keys for your cryptocurrencies and entrusting them to a third party.
Ultimately, the one who is holding the private keys to the cryptocurrencies decides how it's spent.
Suppose you are really spooked by recent events. In that case, you should consider transferring your large cryptocurrency holdings onto your own cryptocurrency cold wallet, where you are holding on to the private keys.
This will give you complete control over your cryptocurrencies.
Cold wallets keep your cryptocurrencies safe as well as they are not connected to the internet, which makes them harder to hack.
Here are a few cold cryptocurrency hardware wallets to consider:
In addition, do note that these transfers will incur network fees.
Disclaimer: The information provided by Seedly serves as an educational piece and is not intended to be personalised investment advice. Seedly does not recommend that any cryptocurrency should be bought, sold, or held by you.​ Readers should always do their own due diligence and consider their financial goals before investing in any investment product and consult your financial advisor before making any investment decisions.
About Joel Koh
History student turned
writer
at Seedly. Before you ask, not a teacher. I hope to help people make better financial decisions and not let money control them.
You can contribute your thoughts like Joel Koh
here.