iFAST Corporation Ltd's (SGX: AIY) 2020 Annual Report: 5 Things I Learnt from the Chairman's Message
iFAST Corporation Ltd (SGX: AIY) is an online investment products distribution platform that provides a comprehensive range of investment products and services to both corporate clients and retail investors, including the consumer-facing product, FSMOne.
The fintech company released its annual report for the financial year ended 31 December 2020 (FY2020) recently.
I learnt a few things as I read through the Chairman's message, one of the many sections in the annual report.
Here are five quick takeaways from it.
1. Rapid Digitalisation in 2020 Helped iFAST
Lim Chung Chun, iFAST's chairman and chief executive, started off by saying that the COVID-19 pandemic brought about an accelerated pace of digitalisation for the overall wealth management industry.
And this greater digitalisation helped iFAST's business.
In 2020, iFAST's net inflows of client assets more than tripled, from S$976 million the previous year to S$3.2 billion. With that, the company's assets under administration (AUA) rose 44.5% year on year to a new high of S$14.45 billion.
The accelerated net inflows led to iFAST's net revenue (revenue earned after commission and fee paid or are payable to third-party financial advisers) rising to S$86 million in 2020, up around 32% versus a year back.
Profit attributable to shareholders more than doubled to S$21.2 million, up 122% from S$9.5 million last year, setting yet another record.
The substantially higher growth in net profit as compared to revenue speaks well of iFAST's scalable business model.
2. Keeping Up With Changing Trends in the Finance World
Here comes my favourite part of the chairman's message. Lim recalled why he left the engineering world to join the investment sector:
"In 1991, when I was just a 23-year-old fresh electrical engineering graduate from the National University of Singapore, I recalled making the following remark to my friends explaining why I wanted to go into the investment world instead of remaining in engineering: "People in the investment industry should on average be able to earn more than people from other industries. Because so much money flows through their hands; if they are not too stupid, they will be able to retain some for themselves"."
He went on to say that till today, he believes the above to be true. But the way financial companies make money is changing. He explained (emphasis is mine):
"Till today, I believe this to be true, including for companies in the investment or wealth management world. If the companies in the investment or wealth management world are run well, there will be a good future since there is so much money in the wealth management industry. There is, however, an important caveat: the manners by which the revenue are earned will keep shifting since business models keep changing."
So, to stay in business, companies have to keep up with the dynamic business landscape. Lim said:
"We believe that businesses which are able to innovate and adapt will always find some exciting potential growth opportunities, and find new revenue streams to add on to existing revenue and remain competitive."
3. How iFAST Has Diversified Its Revenue Base
Lim is practising what he's preaching. He mentioned:
"In the early years of our business, our net revenue streams were like most wealth management product distributors, as we were quite reliant on upfront commissions from selling unit trusts. However, as we grew, our revenue base has over the years become quite well diversified. Therefore, even as the upfront commissions continued to get reduced (or even eliminated), our overall revenue has continued to grow."
New revenue streams that have contributed more significantly to iFAST in the past couple of years include stockbroking commissions, foreign exchange margins, net interest income, and fintech solutions IT fees.
Interestingly, one of iFAST's fintech solutions client is a fellow stockbroking competitor, Tiger Brokers.
4. iFAST's "Big Hairy Audacious Goal" Intact
2020 has accelerated iFAST's business, and the company expects growth to continue going forward. Lim said:
"Our ongoing business goal of growing our AUA will allow us to continue to grow our overall revenue and net revenue in the long run. We believe that long term growth prospects remain very substantial for us, given the size of the wealth management industry in the markets that we are operating in."
The company has a target of reaching S$100 billion in AUA by the end of 2028, and the goal remains intact. As long as it continues innovating and broadening the range and depth of its services, Lim said that it "can remain a leading Fintech wealth management platform in Asia's rapidly growing wealth management industry".
5. 2021 Dividend Expected to Grow
If everything goes according to plan, iFAST expects to see further growth in its business performance and has a target to improve its operating margin in 2021.
It also expects to pay out a higher dividend per share in 2021 compared to 2020.
For the whole of 2020, iFAST paid out a total dividend of 3.30 Singapore cents per share.
In terms of dividend payout ratio, the 2020 dividend is just 42% of its earnings per share of 7.80 cents for the year.
In my opinion, as long as iFAST continues innovating and executing well, it's highly likely to pay out out higher dividends in 2021 and many years to come.
Want To Discuss Further on iFAST Shares?
Do check our community at Seedly and participate in the discussion surrounding stocks like iFAST Corporation Ltd (SGX: AIY) and many more!
Disclaimer: The information provided by Seedly serves as an educational piece and is not intended to be personalised investment advice. ​Readers should always do their own due diligence and consider their financial goals before investing in any stock. The writer may have a vested interest in the company mentioned.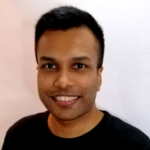 About Sudhan P
It isn't fair competition when only one company in the world makes Monopoly. But I love investing in monopolies. Before joining the Seedly hood, I had the chance to co-author a Singapore-themed investment book – "Invest Lah! The Average Joe's Guide To Investing" – and work at The Motley Fool Singapore as an
analyst
.
You can contribute your thoughts like Sudhan P
here.