iFAST Share Price Is S$1.39 Now: Should You Consider Buying This Growth Stock?
Growth stocks are companies that grow at rates above that of other listed companies in general.
In Singapore, one such growth stock in my books is iFAST Corporation Ltd (SGX: AIY).
It was also picked as one of the Singapore shares to watch in 2020.
Here, let's explore the company in-depth and why it looks attractive to me.
---
TL;DR: Should You Consider iFAST For Your Portfolio? 
Here are some investment merits for iFAST:
Scalable business

Lots of recurring revenue

Long runway for growth

Decent valuation
However, investors should also take note of the risk such as iFAST's China business not taking off. 
---
iFAST's Business Background
iFAST runs an Internet-based investment products distribution platform that provides a comprehensive range of investment products and services to both corporate clients and retail investors. As of 31 March 2020, it had assets under management (AUA) of S$9.5 billion. 
Right now, iFAST has a presence in Singapore, Hong Kong, Malaysia, China and India.
iFAST has two main business divisions, namely, Business-to-Consumer (B2C) and Business-to-Business (B2B).
Together, the company offers more than 10,000 investment products including unit trusts, bonds, stocks and exchange-traded funds, and services such as online robo-advisory portfolios and financial technology (fintech) solutions to its customers.
The B2B platform is used by financial advisory firms, financial institutions and banks.
Meanwhile, Fundsupermart.com (which includes FSMOne in Singapore) falls under the B2C umbrella.
The following chart shows how iFAST connects the various players in the financial industry:
iFAST's Competitive Advantage
iFAST's competitive advantage comes from its network effect, which is similar to that of Visa and Mastercard. 
iFAST's value proposition for investors goes like this:
As iFAST signs up more suppliers (such as fund houses, banks, and insurance providers), more B2B customers (such as financial institutions) will see value in the platform since there are more products to sell to their own clients. 
With more products (and hopefully more sales for B2B customers), the suppliers would be keen to add even more products, bringing in even more sales when the B2B customers sell more products to their own customers. This creates a flywheel phenomenon. 
A similar theory applies to iFAST's B2C business too. 
Due to the nature of its business model, iFAST's business is very scalable. Recurring net revenue-to-AUA has exceeded operating expenses-to-AUA over the years, indicating that iFAST has reached significant scale.
iFAST's Revenue Streams
Next, we will look at how iFAST makes money.
We will focus on the company's net revenue here, which represents revenue earned by iFAST after commission and fee are paid to third-party financial advisers.
iFAST makes recurring net revenue through trailer fees, platform fees, and wrap fees. The recurring net revenue is calculated based on a percentage of average AUA of investment products distributed on the firm's platforms. The major part of this revenue is from trailer fees, which is the fees that a fund house pays iFAST for carrying its funds on the platform. 
Recently, iFAST added two new recurring net revenue streams:
Net interest income

Fintech solutions IT maintenance fees
Its non-recurring net revenue includes transaction fees paid by customers to invest in unit trusts, stocks, and ETFs, fintech solutions IT development fees, forex conversions, and insurance commissions. 
Below is a summary of the flow of fees for iFAST:
iFAST's recurring net revenue is largely correlated to its AUA.
Therefore, iFAST's AUA, which shows the total net value of investment products that are under the company's custody, is a key figure for investors to track for the company. In general, the higher the AUA, the higher is iFAST's net revenue.
The following shows how iFAST's AUA has grown in the past:
With the increase in AUA over time, iFAST's recurring net revenue (shown in the dark blue bar below) has also improved over the years.
iFAST's Financial Highlights
The following shows how iFAST's net revenue, net profit, and operating cash flow (excluding China, which is still loss-making and is at its infant stages) have grown in the past couple of years (the company has a 31 December year-end): 
From FY2016 to FY2019, net revenue and net profit jumped 17% each annually, which is commendable.  
For the first quarter of 2020, iFAST's net profit hit a record high of S$3.64 million, surging 127% year-on-year. The record was set despite a major sell-off in the global financial markets due to the COVID-19 pandemic. 
As of 31 March 2020, iFAST had S$21.7 million in cash with a total bank loan of just S$3.8 million. 
The fintech company, with its return on equity of around 11% and strong balance sheet, fits the bill to tide through the current tough economic conditions. 
iFAST also continues to generate copious amounts of free cash flow. For FY2019, free cash flow stood at S$7.5 million, up from S$6.7 million in FY2018.
iFAST's Dividend History
iFAST's dividend per share has grown 3% per year, from 2.79 Singapore cents in FY2015 to 3.15 Singapore cents in FY2019. 
| | Total dividend (Singapore cents per share) |
| --- | --- |
| FY2015 | 2.79 |
| FY2016 | 2.79 |
| FY2017 | 3.01 |
| FY2018 | 3.15 |
| FY2019 | 3.15 |
For the first quarter of 2020 (1Q2020), iFAST paid out 0.75 Singapore cent per share in dividend, same as the previous year.
iFAST's Insider Ownership
As of 13 March 2020, iFAST's co-founder, chairman and chief executive officer, Lim Chung Chun, had a 22.3% interest in the company, either directly or indirectly.
The high insider ownership suggests that the company's top leader has plenty of skin in the game, and his interests would be aligned with those of iFAST's minority shareholders.
iFAST's Growth Prospects
iFAST is well-positioned to tap into the growth opportunities in Asia's wealth management segment over the long-term. 
Overall, the company has a target of reaching AUA of S$100 billion by the end of 2028. For perspective, as mentioned earlier, the company's AUA is S$9.5 billion as of the latest quarter.
The company's China business is currently loss-making, but iFAST sees huge potential in the country. Lim said the following about China in iFAST's 2017 annual report:
"Some shareholders have been concerned about the operating losses that we are currently incurring for China. The reality is that the nature of the investment platform business is such that losses are expected in the first few years of the set up before a critical mass is achieved. We see this initial phase as an important investment for the long run. China is expected to be the biggest wealth management market in Asia, and it is a market that we should not ignore."
In 2020, China will be opening up its US$45 trillion financial industry, and that could give iFAST plenty of opportunities in the country.
On 3 January 2020, iFAST revealed that it has submitted an application to the Monetary Authority of Singapore for a digital wholesale bank licence here. The application was made together with Yillion Group and Hande Group from China.
Lim said in a press release about the application:
"By tapping on the unique strengths and experiences of each consortium member, we are confident that an iFAST-led digital bank will be well-equipped with the technological expertise, digital banking and wealth management capabilities to better address some of the inefficiencies, and assist the underserved market segments in Singapore's banking industry."
Just last week, MAS announced that 14 of the 21 digital bank applications met the eligibility criteria required and will proceed to the next stage of assessment. 
iFAST was one of those selected. 
If iFAST wins one of the licences, it will be another feather in its cap and an avenue to grow its business further.
Main Risks With iFAST
All businesses have risks, and iFAST is no exception.
One of the risks with iFAST is its China business not taking off.
Even though the opportunity is enormous in the Middle Kingdom, the opening up of the country's financial industry might attract many competitors.
There's an opportunity cost involved If iFAST's China business does not turn profitable over the long-term.
iFAST's Valuation

At iFAST's share price of S$1.39 at the time of writing, it has a trailing price-to-earnings (PE) ratio of around 32 and a dividend yield of 2.3%.
Excluding the China business, iFAST's trailing PE ratio falls to about 23.
In my opinion, the PE ratio of 23 is acceptable given its high-quality business and a long runway for growth.
Want To Discuss Further on iFAST?
Why not check our Seedly Community and participate in the discussion surrounding stocks like iFAST Corporation Ltd (SGX: AIY) and many more!
Disclaimer: The information provided by Seedly serves as an educational piece and is not intended to be personalised investment advice. ​Readers should always do their own due diligence and consider their financial goals before investing in any stock. The writer may have a vested interest in the company mentioned.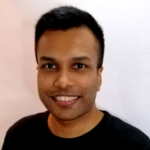 About Sudhan P
It isn't fair competition when only one company in the world makes Monopoly. But I love investing in monopolies. Before joining the Seedly hood, I had the chance to co-author a Singapore-themed investment book – "Invest Lah! The Average Joe's Guide To Investing" – and work at The Motley Fool Singapore as an
analyst
.
You can contribute your thoughts like Sudhan P
here.