Here's How to Invest Well over the Long Term (Includes Views from Warren Buffett)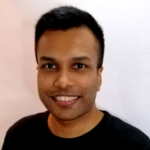 Sudhan P
●
For this week's SeedlyTV, Alvin Chow, CEO of Dr Wealth, and I discussed the ins-and-outs of the stock market.
Some of the topics covered were:
The mindset to have when it comes to investing;
Ways to bulletproof our portfolio to prepare for turbulent times;
What should we do with paper losses; and

Some basic mistakes to avoid as a beginner investor.
For those of you who missed out on the live episode, fret not.
We've got you covered! (as always)
So, buckle up your seat belts, and let's go!
For those of you who prefer to have a summary of what was discussed during the keynote segment of the show, here it is (includes additional insights).
---
A Quick Look at the Stock Market 
The Covid-19 pandemic, which started in Asia and has now affected many people worldwide, is said to be a key trigger of the stock market plunge.
Singapore's Straits Times Index fell from a 2020 peak of 3,281 points in January to 2,233 on 23 March, down around 32%, before recovering some ground.
The S&P 500 index was not spared either.
Since closing at a record high of 3,386 points on 19 February 2020, the index plummeted 34% through to 23 March.
That marks only the sixth time in the last 50 years that stocks have fallen by 30% or more, which translates to once every eight years on average. 
The length and severity of the crash have also been the talk of the town.
It took just 16 trading days for the S&P 500 to fall 20% from a record high — the fastest descent into a bear market since July 1933.
Many investors, especially those who just started out not long ago, could be fearful and may not know what to do (I have been in that position too).
Let's Hear What Warren Buffett Has to Say about the 2020 Crash
Warren Buffett, one of the world's best investors, has been through many stock market crashes in the past.
It would be interesting to know what his views are about the 2020 stock market crash. Let's watch.
When it comes to investing, we have to approach it with the right perspective.
And that is, we are buying businesses and not ticker symbols.
Our stocks may have taken a beating with the crashing stock market. But we have to take a step back and ask ourselves if the long-term business outlook of the companies we own have changed based on today's headlines.
If the outlook is still intact, then the falling stock price may present an opportunity to buy strong businesses at lower valuations.
How Should We Be Investing Right Now?
History has shown that stock markets do recover after a crash.
As seen from the chart above, over the past 32-odd years, despite the many economic crises and market crashes, the S&P 500 has produced an outstanding return of above 770% in all, or 6.9% per annum.
Including dividends, the S&P 500 soared around 2,100%, or 10% annually.
Now that we understand that the stock market rises over the long term and that the market tends to throw a tantrum from time to time, we can approach investing rationally.
Day-in, day-out, we may see negative news on the COVID-19 pandemic or reports that we are going to plunge into a deep recession.
Those kinds of news, while useful to know, are not likely to be helpful as a long-term investor. So, we need to learn how to tune out from them. 
One way to tune out the negative news that we are constantly bombarded with would be to go on a digital detox. 
Last but certainly not the least, a way to bulletproof our portfolio from future crashes would be to invest in high-quality businesses. 
Such businesses tend to have a strong track record of financial growth (growing revenue, net profit, and cash flow) and healthy balance sheet (more cash than debt).
Also, they usually have a monopolistic position, or provide services or sell goods that are essential for life to go on.
Examples of such businesses listed in Singapore include Sheng Siong Group Ltd (SGX: OV8), Riverstone Holdings Limited (SGX: AP4), and Singapore Exchange Limited (SGX: S68).
Here's What You Should Not Do When It Comes to Investing
We have seen how to approach the stock market with the right mindset.
Now, let's look at what we should not do in the stock market.
Firstly, we should sort out our basics before putting our hard-earned money into the stock market. ​
For example, we should have at least six months worth of emergency funds set aside, which is only to be used when something untoward happens to us (such as losing a job).
Secondly, we shouldn't borrow money to invest as that's adding another layer of financial risk in terms of interest payment or magin calls.
Thirdly, we shouldn't panic sell in a plunging stock market as that will crystalise our paper losses. If the companies we have bought are fundamentally-strong in the first place, they usually recover over time.
Fourthly, a volatile stock market can throw up many buying opportunities. But we should be picky and only stick to companies that can stand the test of time.
Lastly, since we never know whether we have reached a stock market bottom or there's more pain to go, it's better not to invest all our money at one go.
A more prudent way to approach the market, especially in a falling market, would be to dollar-cost average. So, let's say we have $10,000 to invest, we might want to break up the amount into $2,000 and invest it every month for five months.
Behind Your Screens
Lots of hard work went into bringing you this episode of SeedlyTV, from arranging the speakers to ensuring the show goes live on time.
Here's all of us beaming after the show concluded successfully on Tuesday.
In next week's episode of SeedlyTV, Clara, our Community Manager, will be talking to Felicia from Engage & Grow Singapore on the topic, "Keep my Job, Grow my Career". So, do keep a lookout for that!
Want to Discuss Further About the Stock Market?
Why not check out the Seedly Community and participate in the discussion surrounding stocks!
Disclaimer: The information provided by Seedly serves as an educational piece and is not intended to be personalised investment advice. ​Readers should always do their own due diligence and consider their financial goals before investing in any stock. The writer may have a vested interest in the companies mentioned.
About Sudhan P
It isn't fair competition when only one company in the world makes Monopoly. But I love investing in monopolies. Before joining the Seedly hood, I had the chance to co-author a Singapore-themed investment book – "Invest Lah! The Average Joe's Guide To Investing" – and work at The Motley Fool Singapore as an
analyst
.
You can contribute your thoughts like Sudhan P
here.