This article was written in conjunction with International Women's Day, to celebrate the women in our personal finance community and beyond. Join our IWD 2019 GIVEAWAY here by sharing your thoughts!
---
In conversation, you usually hear people speak about the richest man in the world, but rarely (almost never!) about the richest WOMAN in the world.
Also, contrary to popular belief, the Seedly Facebook Community page shows that more than 40% of the group comprises of women, a percentage that would come as a surprise especially in the finance space, where male dominance is usually deemed as a given.
While monetary fortune and net worth is but one yardstick of success, Singapore alone boasts a charming list of ladies who have made a name for themselves on this island and even in the APAC.
TL;DR: For most women, being financially smart means living within means now, and preparing for a smoother retirement.

Theme for IWD 2019: #BalanceForBetter
At Seedly, we also believe in #BalanceForBetter, this year's theme for International Women's Day. Let's take a look at how Singapore fairs in terms of balance when it comes to education, jobs and finances.
Literacy Rate
In the 1970s, the literacy rate for women was 54.3%, compared to 83% for men. Today, the figures come close at 98.9% for males and 95.9% for females. As such, we've also seen a rise in the number of women taking up political seats and corporate positions. The nation cheered when first female president Mdm Halimah Yacob got elected in 2017.
CPF trends for females
Women have increasingly made a name for themselves in terms of financial literacy. According to CPF Trends, there has been a gradual decline in male to female average balance ratio. This ratio measures the extent to which males have accumulated CPF balances compared to their female counterparts.
The decreasing trend in ratios over time can be interpreted as females catching up with males through improved balances. This means that the average balance of females is growing faster than that of males, likely due to higher labour force participation rates and wages for females over the past decade.
While data also shows that women withdraw less CPF savings and in general spend less, this is just an indicator that women make more risk-averse decisions compared to men.
Gender Roles and Social Norms
Interestingly, even though women have come up close to men in terms of opportunities, jobs and careers, 78% of prime working-age women cite family responsibilities as the main reason for being outside the labour force, compared to 9.6% of men citing the same reasons. Social norms like caregiving, domestic work and family responsibilities still overwhelmingly fall on women.
Read more: Full List of Paternity and Maternity Leaves You Are Entitled To
A way of inclusion and balance is the multiple products and avenues that cater specifically to women. From insurance to credit cards, there is a plethora of financial products today such as insurance and credit cards that are tailored for women. These products usually take into account key milestones in a woman's life such as marriage, children, retirement); women should take the opportunity to talk to multiple experts in these areas to find out what would work best for them.'
Read more: How Can You Be Financially Prepared As a Woman?
Singapore has done well in taking on a wider view of gender considerations in parliament. Finance Minister Heng Swee Keat noted in the recent Budget 2019 that because many women have chosen family over career, and left the workforce early, a large proportion of the $1000 CPF top-up will be taking them into consideration.
Besides policy changes or moves by the Government,  let's take the initiative to be informed and learn about the myriad of financial products. It is also crucial for women to be involved in financial decisions within the family to ensure that decisions made also represents their interests.
Ultimately, it could be said that women have indeed found their financial footing, by definition of making smart financial decisions for a comfortable life now that paves the way for a smoother retirement.
---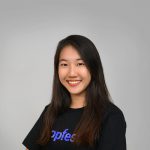 About Ruth Lum
Breaking down 'chim' finance knowledge into manageable pieces so you don't have to.
You can contribute your thoughts like Ruth Lum
here.