Mobile Payment Technology ETF: Here's How You Can Invest In The Cashless Future
"Eh, I PayLah you later."
Sounds familiar?
Regardless of whether you use PayLah or PayNow, or even GrabPay, it is without a doubt that mobile payments have become widespread in Singapore.
In fact, you can now make payments for something as simple as chicken rice at your favourite locale with just a few clicks. I mean… can you actually remember the last time you queued at the ATMs to withdraw cash? Mobile payments have made it so easy and convenient for us to make payments.
Sometimes, it's almost too easy that you don't even know where your money went.
Caption: Me looking at my bank account be like…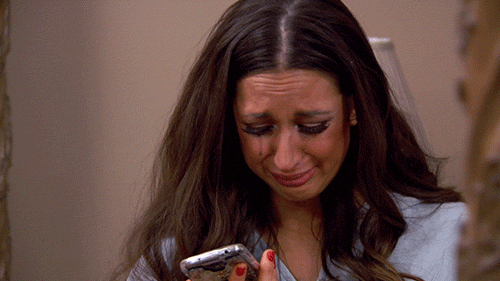 If you're a beginner investor who's already looked at STI ETFs and even dabbled in a global ETF like an S&P 500 ETF… Did you know that you can also invest in a mobile payments ETF?
Since we are already using mobile payments so often, I suppose it's worth having a look to see if this mobile payment ETF is worth investing in?
Disclaimer: The intent of this article is to evaluate and discuss alternative investment choices. We're not advocating any particular investment instrument. As always, you should do your own due diligence.
---
With the government pushing us towards becoming a Smart Nation with mobile payment options like SimplyGO, I was reading more about this industry when I stumbled upon this ETF: the ETFMG Prime Mobile Payments ETF or more commonly known as IPAY ETF (NYSE: IPAY).
I know.
It sounds like an Apple product, but it isn't.
What Is IPay ETF?
It is a global ETF that tracks the Prime Mobile Payments Index.
The index tracks the performance of companies providing payment services, solutions, and software across the globe.
According to emarketer, the United States has been relatively slower – than markets like China – in the adoption of mobile payment technology. The penetration rate is close to around 25.3%. However, the number of retailers accepting mobile payments are picking up with more of such payment applications.
Top 10 Holdings In IPay ETF
| Name | Weighting (%) | Sector |
| --- | --- | --- |
| Mastercard Inc A | 6.0306 | Financial Services |
| Visa Inc Class A | 6.0172 | Financial Services |
| American Express Co | 5.8912 | Financial Services |
| PayPal Holdings Inc | 5.8569 | Financial Services |
| Fidelity National Information Services Inc | 4.6240 | Industrial |
| Worldpay Inc Class A | 4.5419 | Industrial |
| Fiserv Inc | 4.2784 | Industrial |
| Square Inc A | 4.1067 | Technology |
| Discover Financial Services | 3.4864 | Financial Services |
| First Data Corp Class A | 3.4859 | Industrial |
Top 10 Countries In IPay ETF
Despite it being a global fund, it is still largely focused on the United States. In simple words, it's not as diversified in terms of geography as you may think.
Price
ETFMG Prime Mobile Payments ETF (NYSE: IPAY) is currently trading at USD$48.81.
If you have invested in this ETF since the inception, your returns would have been a whopping 93%!
But oh well, the best time to plant a tree was 20 years ago. The second best is now.
Maybe.
P/B Ratio
The Price-To-Book ratio is 5.60. This means that compared to what their net assets are worth, they are 5.6x overpriced.
Many will think that it is too expensive now.
But rather than seeing the historical data, you should consider whether the price will continue going up (or down, of course).
Expense Ratio
Expense ratio is 0.75%.
This is how much you expect to pay to the fund issuer for managing the fund. And being an expense, it will eat into your returns.
Usually, you would want to find an ETF with a low expense ratio but in this case, there aren't many comparable funds to look at. This is so far the only ETF that tracks the mobile payments industry.
Fund Rating and What It Means
This ETF has an MSCI ESG Fund Rating of BBB.
Wait… What does this mean?
ESG Fund Ratings range AAA (best) to CCC (worst).
It measures the fund's risk-adjusted return and is weighted based on the risk-reward ratio.
In other words, it shows how well a fund's past returns have compensated shareholders for the amount of risk they take on when investing in that fund.
While not as good as an AAA grade, a BBB rating is of "medium credit quality" and is still considered investment grade.
How To Invest In IPay ETF?
Do check whether your usual brokerages (DBS Vickers, POEMS, FSMone, etc) offer them. You can search for the stock ticker, read the factsheet, and purchase the ETF if they do.
I did a check and know that at least FSMone offers them.
If not, maybe it's time to find a new brokerage… And if you need to, you can find one in our Ultimate Guide To Investing In Singapore.