Does it make sense to get the iPhone Xs? A Sneak Peak At The Specs and The Price.
The release of iPhone Xs and iPhone 6.5-inch Xs Max
Should you be asleep while the keynote took place, here's what you missed out with regards to the new iPhone XS (Apple really needs to come out with better names).
What is so "SHIOK" about the iPhone Xs?
Here are the key features of iPhone Xs:
It runs on an A12 Bionic processor, a six-core chip that's among the first in the industry to use a 7nm process.
Faster algorithms that was demonstrated by a faster Face ID performance (Apps can launch up to 30% faster)
 Phones are available with up to 512GB of storage
12MP wide-angle camera, and a 12MP telephoto camera, with an "improved True Tone flash".
On the front is a new 7MP sensor
Smart HDR for the camera –  shoot a four frame buffer, with different exposures


The camera can now record stereo sound
Longer battery life: On battery, the XS has a 30 minute lead on the X.
Dual-SIM support (About time! I like how they announce as though it is some ground-breaking technology out there)
The release of iPhone Xr
Apple also announces iPhone XR. It's 6.1-inches with a bright LCD screen.
It comes in a variety of colours including, white, black, blue and red.
iPhone XR also has a 12-megapixel wide-angle camera.
How much Apple makes from their phones?
Apparently, iPhone sales make up 62% of Apple's revenue.
This means just the sales of iPhones alone, Apple makes more money than 492 of the companies in the S&P 500.
How Much Will iPhone XS cost in Singapore?
Now let's talk money! If you are a hardcore Apple fan, here's roughly how much you need to save up!
The price of iPhone XS costs S$1,649 (64GB), S$1,889 (256GB) and S$2,199 (512GB)
iPhone Xs max is priced at S$1,799 (64GB), S$2,039 (256GB) and S$2,349 (512GB)
Fun fact: The iPhone XS Max is the same price at iPhone X last year when it launches. (For those who got an iPhone X, I understand that feels)
This means that one can get an upgrade at iPhone XS, at a cheaper price than iPhone X.
Read also: Does The Same Phone Cost The Same All Around The World?
Does it make sense to get the iPhone XS?
That depends on the degree of one's addiction to iPhone.
Should one be a hardcore supporter of Apple, we have already announced the price, so start saving!
On the other hand, the internet is saying that the level of hardware one gets on the Huawei P20 Pro is higher, for the same price as the cheapest iPhone XS Max.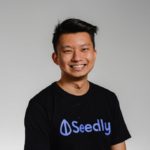 About Ming Feng
A stint in
Bloomberg
gifted me with a beer belly, which only grew larger when I moved on to become a Professional Trader. Now I turn caffeine into digestible finance-related content.
You can contribute your thoughts like Ming Feng
here.