Can You Trust Tether and Its USDT Stablecoin?
As of 27 June 2021, there are about 62.5 billion Tether tokens (USDT) circulating about right now according to CoinMarketCap.
USDT is also the third biggest Cryptocurrency by market cap and the most traded Cryptocurrency by some distance as its 24-hour trading volume exceeds its market cap, which points to significant transaction volume
Clearly, Tether has become vital to the whole Cryptocurrency industry as the major Cryptocurrency exchanges hold a huge amount of USDT.
For example, the world's largest Cryptocurrency exchange Binance holds about US$17.2 billion worth of USDT while Huobi, the second-largest holder holds about US$2.4 billion worth of USDT.
But, as time passes, we are seeing more and more evidence that USDT is mostly not backed by cash and how intertwined it is with the Cryptocurrency industry, with prominent voices raising concern.
In an interview on Tim Ferriss Show, Vitalik Buterin the founder of Ethereum had this to say about Tether:
I think the Bitcoin ecosystem does have its own […] ticking time bomb demons too like Tether is one example.
Thus, you need to be aware of the systemic risk Tether may pose to the Cryptocurrency market.
Here is all you need to know.
Disclaimer: The information provided by Seedly serves as an educational piece and is not intended to be personalised investment advice. Seedly does not recommend that any cryptocurrency should be bought, sold, or held by you.​ Readers should always do their own due diligence and consider their financial goals before investing in any investment product and consult your financial advisor before making any investment decisions.
---
TL;DR: Tether Controversy
Tether (USDT) is a Stablecoin that has become integral to the Cryptocurrency industry.
Tether is unregulated, decentralised and is owned by parent company iFinex Inc. which also owns Cryptocurrency exchange Bitfinex.
iFinex Inc. was sued by the New York Attorney General based on the allegation that 'Bitfinex and Tether recklessly and unlawfully covered-up massive financial losses to keep their scheme going and protect their bottom lines.'
The company settled but had to pay a huge US$18.5 million fine. Tether was banned from operating in New York and forced to publish quarter reports breaking down its reserves.
It was uncovered that USDT was not fully backed by US dollars as previously claimed by Tether.
---
What is Tether?
As covered in our article about stablecoins, Tether is a stablecoin — a category of cryptocurrencies that try and peg their market value to an external asset like fiat currencies, precious metals or other cryptocurrencies in a bid to stabilise the price.
FYI: Fiat currencies are the Government-backed currencies (e.g. Singapore dollar) that we use on a daily basis.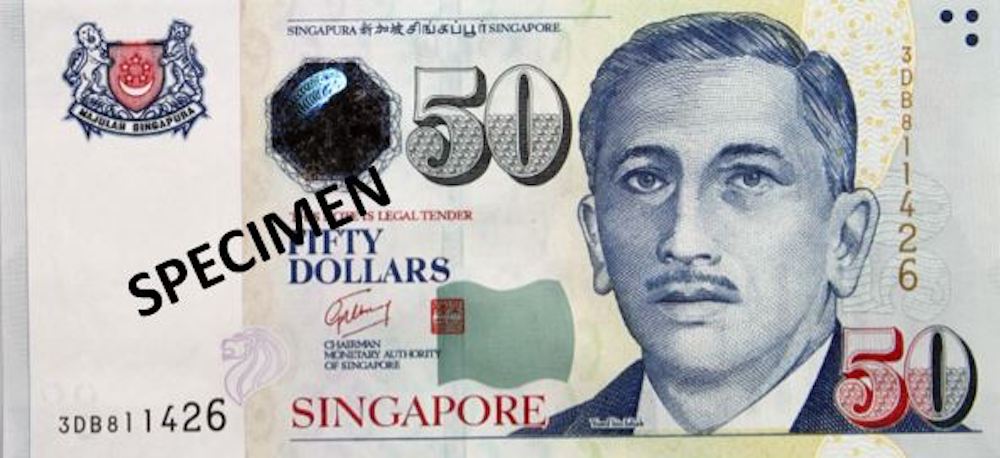 Typically, the organisations behind the stablecoin will have to 'back' up the supply of stablecoins with a securely stored reserve of real-world assets like fiat currencies or precious metals.
The real-world assets function as collateral for each stablecoin. In other words, each stablecoin is backed by a real-world asset.
In theory, stablecoin owners can exchange one unit of a stablecoin for one unit of the asset that backs it.
Thus, this makes the stablecoins stable and reduces price volatility as their value is pegged to a more stable asset.
Tether is a controversial fiat-collateralised stablecoin that is supposedly backed by the US dollar.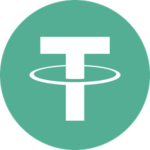 In theory, each USDT is pegged to the underlying fiat currency backing it with a 1:1 ratio. This means that Tether is supposed to be 100 per cent backed by actual US dollars in the Tether platform's reserve account.
As each Tether is pegged to the US dollar, it is not as volatile as other cryptocurrencies.
The coin allows businesses like exchanges, financial institutions and payment companies to use fiat-backed tokens on blockchain networks.
Tether is Unregulated and Centralised
Essentially, Tether is centralised as USDT are minted by Hong Kong-registered Tether Limited — a fully owned subsidiary of British Virgin Islands-registered company Tether Holdings Limited.
Unlike Bitcoin, there is no hard cap on the number of USDT that can be minted.
Previously, it was thought that Tether was an independent company as representatives from Tether and Bitfinex claimed that they were separate entities when Bitfinex onboarded USDT onto Bitfinex back in 2015.
However, the November 2017 Paradise Papers leaks that were revealed that Bitfinex employees Giancarlo Devasini and Philip Potter had previously established Tether Holdings Limited in the British Virgin Islands back in 2014.
It turns out both Tether and Bitfinex are under the same parent company iFinex Inc. a company registered in the British Virgin Islands.
Currently, Tether and Bitfinex are run by Chief Executive Officer (CEO) Jean-Louis van der Velde.
In addition, there is little to no regulation of Tether as the company is registered in the British Virgin Islands: a self-governing British overseas territory that is known for its lax regulations.
But on balance, the company claims it is similar to other Stablecoins as it is 'regulated' under the US Financial Crimes Enforcement Network (FinCEN) according to Tether Chief Technology Officer (CTO) Paolo Ardoino.
Also back in November 2017, Tether claimed that it was hacked and US$31 million worth of Tether coins stolen. Subsequently, a hard fork of Tether was implemented.
Another concerning event occurred in January 2018. Tether initially agreed to an audit with Friedman LLP to provide more transparency about its real-world reserve.
Instead, what happened was that Tether dismissed Friedman LLP:
"We confirm that the relationship with Friedman is dissolved.  Given the excruciatingly detailed procedures Friedman was undertaking for the relatively simple balance sheet of Tether, it became clear that an audit would be unattainable in a reasonable time frame. As Tether is the first company in the space to undergo this process and pursue this level of transparency, there is no precedent set to guide the process nor any benchmark against which to measure its success."
Instead what was produced was this preliminary report by Friedman that stated Tether had enough cash on reserve to back up the issued supply of USDT coins. But, the full audit was not carried out and the report had many disclaimers and caveats.
Tether Was Sued, Settled And Banned From Operating in New York
Subsequently, in April 2019, New York Attorney General's Office filed a lawsuit against iFinex Inc. the parent company of Tether and Bitfinex.
New York Attorney General Letitia James said in a statement that:
"Bitfinex and Tether recklessly and unlawfully covered-up massive financial losses to keep their scheme going and protect their bottom lines,"
Here is what is alleged to have happened:
About US$850 million of

co-mingled client and corporate funds from investors were missing from Bitfinex's balance sheets.

Bitfinex hired Panama based payment firm

Crypto Capital Corp. to process customer withdrawal request without a formal contract.

Crypto Capital's founders Reginald Fowler and Ravid Yosef, were later charged by the US Department of Justice for providing illegal banking services to Cryptocurrency companies.
Bitfinex then took about US$700 million out of Tether's reserve funds to cover up the losses.
In the end, iFinex settled and was required to pay a fine of US$18.5 million. In exchange, iFinex was able to admit no wrongdoing.
In addition, the New York Attorney General ordered that Tether should produce quarterly reports that reveal the composition of Tether's reserves for the next two years.
Also, Tether was banned from engaging in any trading activity with those living.
But here is another twist in the story, Bitfinex actually subsequently admitted that it had tapped into Tether's reserves to cover its losses.
This opened up another can of worms for Tether.
Tether Lied About its Reserves 
For as long as Tether limited was operating, it had made the claim that each USDT was backed 100 per cent by actual US dollars that it held in its reserves.
But in March 2019, the company backtracked and changed the information on its website to reflect that:
In addition, the investigation by the New York Attorney General uncovered more dirt:
The Office of the New York State Attorney General (OAG's) investigation found that, starting no later than mid-2017, Tether had no access to banking, anywhere in the world, and so for periods of time held no reserves to back tethers in circulation at the rate of one dollar for every tether, contrary to its representations.
In the face of persistent questions about whether the company actually held sufficient funds, Tether published a self-proclaimed 'verification' of its cash reserves, in 2017, that it characterized as "a good faith effort on our behalf to provide an interim analysis of our cash position."
In reality, however, the cash ostensibly backing tethers had only been placed in Tether's account as of the very morning of the company's 'verification.'
As part of the settlement requirements, Tether recently published this pie chart revealing the breakdown of its reserves.
But, there is a lack of clarity with the pie charts that Tether has published. Also, the company's claims are not verified by any independent accounting firm.
Although, Caribbean audit firm Moore Cayman which has five employees on its payroll did publish two reports earlier this year claiming that USDT is fully backed. However, it did not reveal more details on what is exactly backing the token.
But, based on what Tether has published, Intel Jackal has broken down what Tether's reserves are made of:
The majority of Tether's reserves essentially consists of some form of loan to companies (corporate bonds, commercial paper, secured loans).
But, Tether did not reveal information about the ratings for these commercial papers or corporate bonds or which company issued them. Also, the company did not reveal who it loaned its money to or what collateral it had to back them.
According to Tether's claims, only 5.15 per cent of its assets are in cash or cash equivalents (2.93% cash + 2.22% treasury bills).
In an interview with Yahoo Finance Eric Rosengren, president of the Federal Reserve Bank of Boston raised concern about Tether's portfolio:
"The reason I talked about Tether and stablecoins is if you look at their portfolio, it basically looks like a portfolio of a prime money market fund but may be riskier," he said. Tether "has a number of assets that, during the pandemic, the spread got quite wide on those assets."
In fairness, this is similar to how banks operate using a fractional reserve banking system where only a percentage of bank deposits are in the banks and available for withdrawal. This is in theory to allow banks to provide more capital to society via lending.
But, the main difference is that, unlike banks, Tether is unregulated and opaque with its information.
You May Have Trouble Redeeming Tether (USDT)
Thus, holders of Tether should be concerned that they might face difficulty redeeming US$1 for each token as the company has stated that it:
reserves the right to delay any redemption or withdrawal if such delay is necessitated by the illiquidity or unavailability or loss of any Reserves.
And that it reserves the right to redeem USDT by in-kind redemptions of securities and other assets held in the Reserves.
---
Closing Thoughts
Clearly, critics of Tether are concerned that Tether cannot be trusted as they have been caught lying and being opaque about its reserves.
Previously, Tether's harshest critics have claimed that the company was minting USDT out of nothing which may have repercussions for Bitcoin if true.
Amy Castor a journalist who has published stories about the controversy surrounding Tether has accused Tether of 'printing money out of thin air.' And now that the cat is out of the bag that only about 3 per cent of Tether's reserves is in cold hard cash, these allegations hold more weight.
Although the situation is stable now, Castor added that:
The reckoning will come when people try to cash out of bitcoin, and it dawns on them there is no real money in the system to support withdrawals, because the markets were based on funny money.
In addition, we had Strategists at bank JPMorgan Chase highlight Tether's risk in a recent note:
"Were any issues to arise that could affect the willingness or ability of both domestic and foreign investors to use Tether, the most likely result would be a severe liquidity shock to the broader cryptocurrency market."
But at the moment, Tether has still managed to maintain USDT's peg at about US$1 or near US$1 for the majority of its trading history for now.
I hope the article didn't scare you off completely.
The cryptocurrency industry is still in its infancy and will have teething problems as it grows.
But we are still excited about the promise it brings.
As such, we have partnered with SingSaver and American Express to launch this super exclusive Bitcoin campaign for the first time ever in Singapore.
You will receive up to S$365 worth of Bitcoin when you successfully apply for a credit card. This offer is ONLY available on Seedly & SingSaver. You will not find it anywhere else.
These rewards will be given out from now until 10 October 2021 OR until S$1 million worth of Bitcoin has been claimed, whichever is earlier.
Also, the first 2,000 eligible applicants will receive an additional S$100 worth of Bitcoin so get to it!
If you were wondering, these rewards will also be given out to your Gemini account as they are our exclusive cryptocurrency wallet partner for this campaign.
How to Apply:
Receive up to S$265 (S$265 for new customers and S$50 for existing customers) worth of Bitcoin after you fulfil the eligibility requirements.)
Spend S$500 on the card within the first 30 days of card approval.
Be one of the first 2,000 eligible applicants to receive up to an additional S$100 worth of Bitcoin.
Eligible Cards: American Express in Singapore
Here are the cards you can apply for with this campaign:
More details about the cards can be found on the landing page. And of course, terms and conditions apply.
Disclaimer: Seedly and Singsaver will never ask you for your crypto wallet address nor instruct you to transfer any crypto to us throughout any of the campaigns.
About Joel Koh
History student turned
writer
at Seedly. Before you ask, not a teacher. My time as a history student has equipped me with the skills to evaluate the impact societal development has on financial and nonfinancial events.
You can contribute your thoughts like Joel Koh
here.