Japan will finally reopen to all tourists on 11 October 2022! Yatta (Japanese: Yay)!
Yes! That means you can fly to Japan for a free-and-easy holiday without worrying about daily arrival caps, quarantines, and pre-arrival PCR tests (for fully vaccinated travellers)!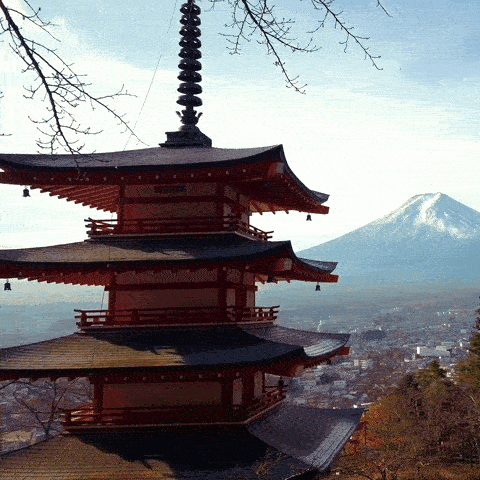 That said, flight ticket prices have gone up thanks to the surge in demand; an SIA economy round-trip ticket from Singapore to Tokyo that used to cost around $700 – $800 pre-pandemic is now at $1,200 or more (as of 28 Sep 2022).
But if you can't wait to grab your passport and leave for Japan the moment we're allowed to,
Here's what you need to prepare for your Japan trip…
And save you some money as well!
---
TL;DR: Japan Travel – What Singaporeans Need to Know
From 11 October 2022 onwards, fully-vaccinated Singaporeans will not require a pre-departure COVID-19 test.
However, you will need to provide a valid COVID-19 vaccination certificate of three doses of the following vaccines:
Pfizer (Comirnaty)
Moderna (Spikevax)
AstraZeneca (Vaxzevria) / Covishield
Johnson & Johnson (Janssen)
Bharat Biotech (Covaxin)
Novavax (Nuvaxovid) / Covovax
Sinovac
Sinopharm
Otherwise, you will need to provide a certificate of a negative result of the pre-departure COVID-19 test within 72 hours prior to departing Singapore.
Do I need a VISA to enter Japan?
Nope! Singaporeans will not need a tourist visa to enter Japan from 11 October 2022!
Do I need to wear a mask in Japan?
While there is no mask mandate in Japan, you'll probably see the majority of Japanese people wearing masks in public places. Moreover, some airlines do require you to wear masks as well.
So bring enough masks for your trip and be a socially responsible tourist!
---
With the entry requirements out of the way, here are some things you should do to prepare for your Japan trip (click to jump):
---
Stock up on Japanese Yen While Exchange Rates Are Favourable
If you haven't already, exchanging your Singaporean dollars for Japanese Yen is a great thing to do now while exchange rates are still favourable.
During the past few months, the exchange rate has hit as high as 1 SGD = 102.7 Yen, and it is now going for 1 SGD = 100.01 Yen at the time of writing. This is much higher than pre-COVID times when the exchange rate was hovering at around 1 SGD = 80 Yen.
You can do this by converting currency digitally with a Multi-Currency Account or the traditional way of exchanging cash at these money changers for the best rates.
Multi-currency accounts (and cards) like Revolut lets you exchange and store Japanese Yen in the account for use when you go over. They function like debit cards in Japan.
Some of these multi-currency accounts also let you withdraw cash from local ATMs in Japan, so if you're ever in need of spare cash, you'll have that option too.
While cashless options have been on the rise and you won't have much trouble paying digitally in major cities such as Tokyo, it is a good idea to bring some cash along with you as many small shops still do not accept cashless payments.
Personally, I will bring 30% to 40% of my spending budget in cash while keeping the remaining in MCAs like Revolut to maximise my spending where possible.
But of course, if you are touring the rural areas of Japan, you might want to have a much higher percentage in cash.
Make Use of Credit Cards for Rewards and Lower Fees
Aside from bringing cash along, remember to take advantage of credit cards to enjoy rewards and lower currency conversion fees while you spend in Japan.
The Amaze card by Instarem for example, lets you enjoy 1 per cent cashback on foreign currency transactions* on top of any existing credit card rewards you may have.
Pro Tip: Pair the Citi Rewards card with Amaze to earn 4 miles per dollar on overseas spending!
Read More
Get Your Travel Insurance
While you're at it, start reading up and comparing travel insurance to cover for any accidents that may occur.
Start Exploring Your Accommodation Options
While hotels are all fine and dandy, you might want to explore other accommodation options for a more unique Japanese experience.
Fancy living in a ryokan (traditional Japanese inn)?
Or perhaps you want to try out a kotatsu (a low table with a heater underneath) in an Airbnb during winter?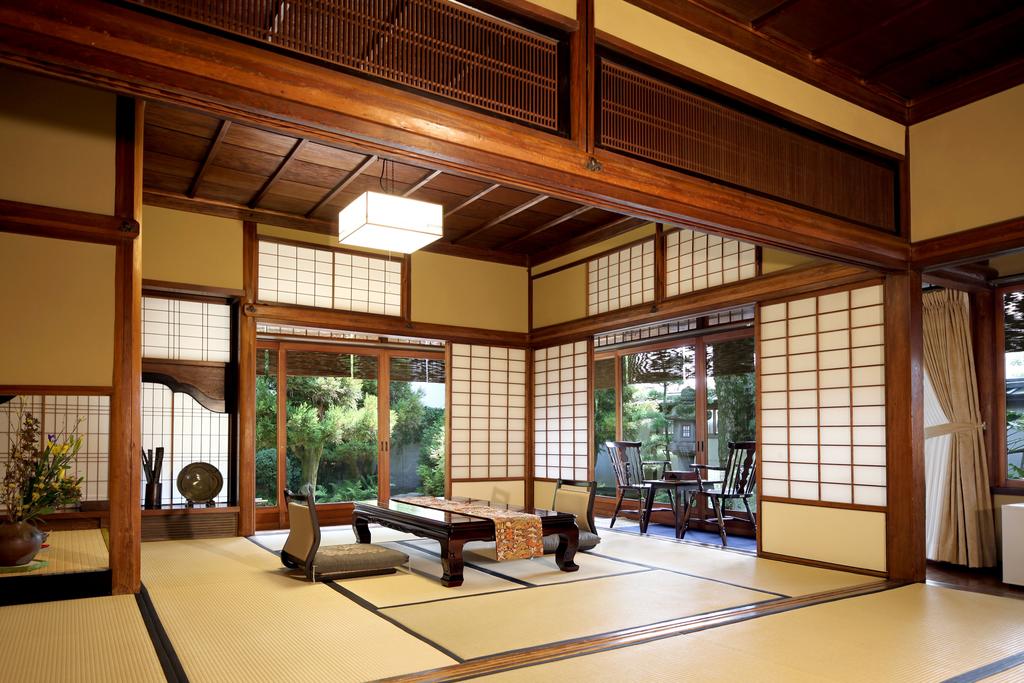 Alternative accommodation options such as these are often cheaper than hotels, and offer something different for those of us who are a little more adventurous.
During my virgin trip to Japan, my group of friends were lucky enough to rent an Airbnb for a fraction of the cost of a five-star hotel room,
And we thoroughly enjoyed our stay in the spacious apartment, complete with a kotatsu that was used pretty much every time we were there.
So it's definitely worth to start exploring what your accommodations options are on sites like Klook, Booking.com and others.
Consider the Japan Rail Pass (Or Other Rail Passes)
If you're travelling to more than one major city in Japan within seven days, you may want to consider the popular Japan Rail Pass (JR Pass).
With this pass, you'll have access to everything from the Shinkansen bullet trains to local JR commuter trains, buses and even ferries.
If you're travelling long distances in Japan, this pass could provide excellent value, and you can even reserve one online up to three months in advance.
Type
Green
Ordinary
Duration
Adult
Child
Adult
Child
7-day
39,600 YEN
19,800 YEN
29,650 YEN
14,820 YEN
14-day
64,120 YEN
32,060 YEN
47,250 YEN
23,620 YEN
21-day
83,390 YEN
41,690 YEN
60,450 YEN
30,220 YEN
Prices for exchange orders at overseas JR-designated sales office or agency
However, do note that these passes costs extra to purchase through the official JR Pass website or at ticketing offices. You can get cheaper prices by purchasing an "exchange order" at an overseas JR-designated sales office or agency such as japanrailpass.com.
If you already have an itinerary planned out and are intending to tour a specific region, it might be cheaper to buy other rail passes or just use the prepaid Suica card, Japan's version of EZ-link.
As everyone's itinerary is different, you'll need to do your own calculations to determine if it is worth to get one of Japan's many rail passes.
Learn Basic Japanese
If your vocabulary is only limited to "konnichiwassup" and "arigathanks", you'll seriously want to consider learning some proper Japanese before stepping into Japan.
While you can use Google translate to a limited extent, you'll find that the language barrier is pretty significant as most Japanese understand a bit of English at best. But that's only if we're talking about those in Tokyo who are used to foreigners.
If you're venturing into the rural areas of Japan, most of the folk there do not speak English at all, so you'll need to have some basic Japanese under your belt.
Learning basic Japanese isn't all too hard, and you can start with free apps like Duolingo to get you started.
Moreover, there are plenty of YouTube videos to help you get prepped for your Japanese holiday.
Some basic Japanese phrases that you can memorise right now are:
Konnichiwa – Japanese for "Hello"
Arigatou Gozaimasu – Japanese for "Thank you very much" (Use this instead of "Arigatou" so you won't sound rude)
Hai – Japanese for "Yes"
Sumimasen – Japanese for "excuse me"
Ikura desuka? – Japanese for "How much (is this)?"
Apart from learning the language, do take some time to learn and avoid gaijin (foreigner) mistakes that many tourists make in Japan.
For example, in Tokyo, it is common etiquette to stand on the left side of the escalator if you're not in a rush. Otherwise, you may annoy others who are in a hurry and you're blocking their path. In Osaka, the "slow/standing" lane is on the right side.
Additional Tips
Do check out Klook and other similar sites as you may be able to find cheaper accommodations and experiences while enjoying cashback.
Try to avoid the usual touristy restaurants as they may serve you a gaijin menu with inflated prices. Instead, explore local eateries for some of the best of Japanese cuisine.
Consider renting a pocket WIFI while you're there and remember to bring your portable charger as Google will be your best friend when navigating in Japan.
About Justin Oh
Your average Zillennial who is obsessed with anime, games, movies and of course, personal finance. Join me as I break down personal finance into easily digestible and fun bits!
You can contribute your thoughts like Justin Oh
here.