Jumbo Flats in Singapore: 5 Things You Need to Know Before Buying One
With close to 5.9 million people and just 728.3 km² of land, it is only natural that Singapore's houses need to be a bit smaller to fit the whole country's resident population.
As such, you will typically have to pay a huge premium if you want a big house. This is a shame if you want multiple generations to live in the same household with lots of living space.
But all is not lost.
There is actually a category of HDB flats that are big enough for large multi-generational families to live comfortably in.
Enter Jumbo flats.
---
TL;DR: Jumbo Flats Singapore: All You Need to Know
Jumbo flats are mostly located in Woodlands but can also be found in Yishun, Jurong East, Bedok and Tampines.
Jumbo flats are rare, there are only about 2,900 Jumbo flats in Singapore or 0.29% of the total pool of HDB flats.
Jumbo flats can provide a good source of rental income without sacrificing privacy.
Jumbo flats are value for money if you are looking for a big home for a multi-generational family with lots of living space.
You can actually create your own Jumbo flat under the HDB Conversion Scheme.
---
What Are Jumbo Flats?
Well, I think you may have heard the news that our Madame President was so fond of her Jumbo flat in Yishun that she stayed there for a while even after she became the President.
But, she had to move out of her family home to the Istana soon after due to security concerns.
Madam Halimah Yacob's husband Mohamed Abdullah Alhabshee even remarked to The Straits Times that their Jumbo flat was "as huge as a penthouse".
You might be wondering, how come their house so big?
Well, the couple bought two adjacent five- and four-room flats and knocked down the dividing wall to create a Jumbo flat under to create this massive unit.
Well, you can do that, but, the original Jumbo flats were actually huge HDB flats created back in 1989 by HDB to sell three-room and four-room HDB flats that were not that popular.
The dividing wall between the two walls was knocked down and the flats were fused together into one Jumbo flat.
As such, these Jumbo flats are generally a lot more spacious as they are about 1,582 – 2,142 square feet (sq ft) and can have up to seven bedrooms.
In comparison, your typical three-room flat is only about 730 sq ft while your typical four-room flat is usually only about 968 sq ft.
With so much living space It's little wonder that Jumbo flats are popular amongst multi-generational families that want to live together.
But unfortunately, HDB has no plans to continue creating Jumbo flats so the only way you can buy a Jumbo flat is by buying it on the HDB resale market.
Or you can simply do what our President did and combine two adjacent flats together.
1. Jumbo Flats Are Mainly Located in Non-Mature Estates
According to HDB, the majority or about 80 per cent of jumbo flats are located in Woodlands — a non-mature estate.
The remainder of the Jumbo flats are found in Yishun and Jurong East — also non-mature estates.
However, there are still quite a few Jumbo flats located in the mature estates of Bedok and Tampines.
Safe to say these flats are not in the most prime locations which is something you need to take note of.
2. Jumbo Flats Are Rare
According to a 2017 article from The Straits Times, there are only 2,900 Jumbo flats in Singapore.
To put this into context Jumbo flats makeup just 0.29% of the total pool of one million HDB flats in Singapore. 
Like the many pricey HDB executive maisonettes in the market, the sheer rarity and low supply of jumbo flats would mean that they are likely to retain their value even if Singapore's property market experiences a downturn.
It's simple demand and supply.
If you or your agent markets the flat well and the flat is kept in a relatively good condition and renovated well, there will more often than not be a market for jumbo flats.
3. Jumbo Flats Can Provide a Good Source of Rental Income
Jumbo flats aren't just likely to hold their value well, they also can provide a good source of rental income.
Let's say you are a parent and your children leave the nest and move out of the family home.
You can actually put up a partition and a door to divide the jumbo flat to create a "whole unit" to rent out.
This arrangement is ideal as it will allow you to become a landlord with a passive rental income source without having to give up your privacy.
For example, let's look at some jumbo flats in Woodlands and their Q1 2021 resale prices and rental yield:
Median resale price of Executive apartments (Jumbo flats are categorised as Executive apartments) in Woodlands: ~$630,000
Median rental yield for 3-room side: ~$1,500 per month 
Anunual rental income: $1,500 x 12 months = $18,000
Annual rental income yield: $26,400/$50,000 x 100% = 2.8% per annum
This is comparable to the rental yield for most private condominiums.
However, do note that this illustration is subject to existing HDB rental regulations.
4. Jumbo Flats Are Value For Money if You Are Looking For a Big Home
Although there are five-room, executive HDB flats and 3Gen flats, these flats might not have enough space for multi-generational families to live comfortably under one roof.
For example, a jumbo flat is about 30 per cent bigger than an average 3Gen flat.
If you want a home that is bigger than 1,500 sq ft, you will have to pay quite a bit more as your choices are limited to a condominium.
How much more?
To get a rough idea of how much more expensive a similar-sized condominium costs, I looked at a current listing for a Woodland's Jumbo flat with a floor size of 1,905 sq ft and a $800,000 asking price.
This works out to about $420 per square foot (psf).
Meanwhile, a four-bedroom condo with the exact same floor size can set you back $1,780 psf, almost four times more expensive than the Woodlands jumbo flat.
If having more living space is a top priority, Jumbo flats provide a more affordable alternative compared to private housing.
Not to mention that you can take up an HDB loan as Jumbo flats are HDB flats after all.
This means you can pay less upfront as you do not have to take up a bank loan.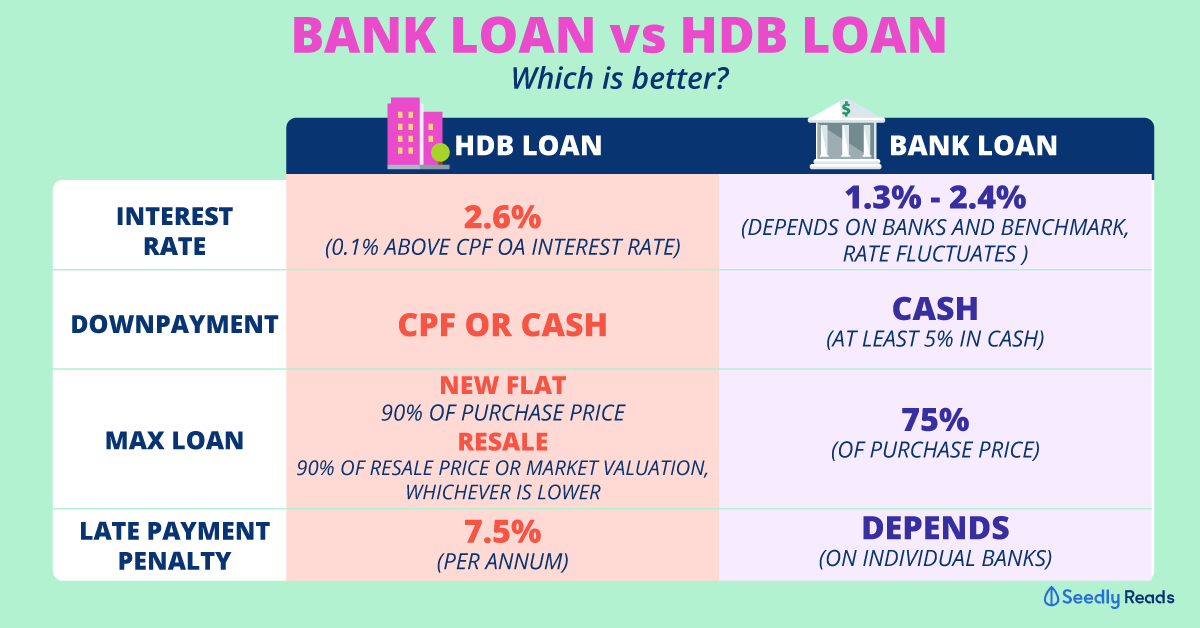 5. You Can Create Your Own Jumbo Flat
If you don't like the locations of resale Jumbo flats, you can actually opt to make your own Jumbo flat using HDB's Conversion Scheme.
However, you can only combine two adjoining three-room or smaller flat(s) under the conversion scheme.
You will also need to check with HDB to see if whether pairing the two flats is possible, find out what needs to be done in terms of financing before you can proceed to convert the two flats into one unit
There are two main scenarios where you can combine HDB flats under the conversion scheme.
Scenario One: You already own a three-room HDB flat (or smaller) and want to buy the adjoining three-room or smaller HDB flat. At the end of the conversion, the title deeds for those two flats will be combined and one unit number kept. The new Jumbo flat will be considered one unit by HDB.
Do note that if you are buying a flat adjoining your current unit and you are servicing a housing loan, that loan must first be discharged.
Scenario Two: You do not own an HDB flat and want to buy another adjacent three-room or smaller HDB flat. You can then buy both flats but treat them as a single unit when applying for financing, i.e. a single housing loan covering both flats. 
Also, the title deeds for those two flats will be combined and one unit number kept. The new Jumbo flat will be considered one unit by HDB.
In addition, here are some eligibility requirements for HDB's Conversion Scheme:
Single and joint singles are not eligible to create a jumbo flat under this scheme.
At least one of the buyers needs to be a Singaporean Citizen aged 21 and older.
You will also need to form a family nucleus with one of the following groups:

Spouse and children (if any) or
Parents and siblings (if any) or
Children under your legal custody care and control (for widowed/divorced person).
Also, do note that is no income ceiling when buying an HDB resale flat. But, there are income ceilings for Central Provident Fund (CPF) Housing Grants and HDB housing loans you need to be aware of.
About Joel Koh
History student turned
writer
at Seedly. Before you ask, not a teacher. I hope to help people make better financial decisions and not let money control them.
You can contribute your thoughts like Joel Koh
here.