Keppel Corporation Limited (SGX: BN4) Share Price at S$4.81: What's the Business Behind This?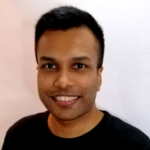 Sudhan P
●
Keppel Corporation Limited (SGX: BN4) is one of the blue-chip companies that's part of Singapore's Straits Times Index.
In this article, let's understand more about Keppel Corporation's business, such as how it makes money, its historical financial highlights, and its major business risk for those who are interested to invest in it.
What's Keppel Corporation's Business About? 
Keppel Corporation is a conglomerate with four main business divisions — Offshore & Marine, Property, Infrastructure, and Investments.
The Offshore & Marine division's main activities are offshore rig design, construction and repair, ship repair and conversion, and specialised shipbuilding.
This segment has operations in countries such as Singapore, Brazil, and the United States.
Next, there is the Property division, which is involved in property development and investment, and property fund management.
Keppel Corporation's Property segment operates in countries like Singapore, China, Indonesia, and Vietnam.
Moving on, the Infrastructure division's main activities include environmental engineering, power generation, logistics and data centres. It has operations in countries like Singapore, China, Qatar, and the United Kingdom.
Last but not the least, the Investments division comprises Keppel Capital, the asset management arm of Keppel, and Keppel Urban Solutions, an end-to-end master developer of urban developments.
This division also includes Keppel's investments such as KrisEnergy Ltd (SGX: SK3) and telco M1 Ltd.
Keppel Capital manages three Singapore-listed real estate investment trusts (REITs) and a business trust – Keppel REIT (SGX: K71U), Keppel Pacific Oak US REIT (SGX: CMOU), Keppel DC REIT (SGX: AJBU) and Keppel Infrastructure Trust (SGX: A7RU).
Recently, Keppel Corporation was in the news after Temasek updated the market that it will not be proceeding with its bid for the conglomerate.
Keppel Corporation's Financial Highlights 
Now, let's look at Keppel Corporation's historical financial performance.
2014
2015
2016
2017
2018
2019
Revenue
(S$' million)
13,283
10,296
6,767
5,964
5,965
7,580
Net profit
(S$' million)
1,885
1,525
784
217
948
707
Free cash flow
(S$' million)
729
-694
540
1,802
515
-653
Net gearing ratio (times)
0.11
0.53
0.56
0.46
0.48
0.85
Net tangible assets per share (S$)
5.67
6.07
6.34
6.21
6.15
5.25
Return on equity (%)
18.8
14.2
6.9
1.9
8.4
6.3
Over the past six years, Keppel Corporation's revenue has plummeted, down from S$13.3 billion in 2014 to S$7.6 billion in 2019.
The fall can be largely attributed to the poor showing in its Offshore & Marine segment due to the oil price collapse of 2014.
Along with the revenue decline, Keppel Corporation's net profit has tumbled from S$1.9 billion to S$707 million during the same time frame.
Understandably, Keppel Corporation's return on equity (ROE) has trended down as well — from a commendable 18.8% in 2014 to just 6.3% in 2019.
ROE reveals management's ability to grow shareholders' capital.
For Keppel Corporation's first half of this year (six months ended 30 June 2020), revenue fell 4% year-on-year to S$3.2 billion and the conglomerate went into a net loss of S$537 million.
Keppel Corporation's Dividend History
Keppel Corporation's dividend payment has been trending down too, along with the falling net profit.
Total dividend per share
(Singapore cents)
2014
48.0
2015
34.0
2016
20.0
2017
22.0
2018
30.0
(includes 5.0 cents special dividend)
2019
20.0
The conglomerate paid out a total dividend per share of 48 Singapore cents in 2014, but that has more than halved to 20 cents in 2019.
For its 2020 first-half, Keppel Corporation declared an interim dividend per share of 3.0 Singapore cents, down from 8.0 cents last year.
Major Risk for Keppel Corporation to Take Note Of
The main risk for Keppel Corporation is around its Offshore & Marine division, which brought in 30% of total revenue in 2019.
Oil price plunged from a high of US$115 per barrel in June 2014 and has not recovered since. Right now, each barrel of oil is going at just US$40.
That has greatly affected Keppel Corporation's Offshore & Marine business segment.
With the added impact from the COVID-19 pandemic, Keppel Corporation could be in for a rough ride for some time to come.
Keppel Corporation's Share Price and Valuation
Keppel Corporation's shares have not performed well as they have plummeted by some 34% in the last five years.
At Keppel Corporation's share price of S$4.84, its price-to-book (P/B) ratio stands at 0.8x and it has a dividend yield of 1.2%.
Keppel Corporation may look cheap since it's P/B ratio is below 1, but potential investors should discern whether it makes sense to buy a stake in a company that's not growing.
Want to Discuss Further About Keppel Corporation?
Why not check out the SeedlyCommunity and participate in the discussion surrounding stocks like Keppel Corporation Limited (SGX: BN4) and many more!
Disclaimer: The information provided by Seedly serves as an educational piece and is not intended to be personalised investment advice. ​Readers should always do their own due diligence and consider their financial goals before investing in any stock. 
About Sudhan P
It isn't fair competition when only one company in the world makes Monopoly. But I love investing in monopolies. Before joining the Seedly hood, I had the chance to co-author a Singapore-themed investment book – "Invest Lah! The Average Joe's Guide To Investing" – and work at The Motley Fool Singapore as an
analyst
.
You can contribute your thoughts like Sudhan P
here.