Want A Free Fitbit? Find Out How With HPB's Live Healthy SG Initiative!
Before we delve into things, this is not a sponsored post. 
---
Having completed last year's National Steps Challenge, the satisfaction of triumphantly brandishing my phone at irritable NTUC FairPrice cashiers to redeem multiple $5 vouchers has since waned.
In its place is an unsettling discomfort; I no longer want that chunky, uncomfortable excuse of a steps tracker on my wrist.
Sure, I didn't pay a cent for it – but maybe I ought to invest in a better quality tracker.
Which, aptly, is where Live Healthy SG comes into play.
What is Live Healthy SG?
Live Healthy SG is the Health Promotion Board's (HPB) latest nationwide initiative – and it's powered by Fitbit.
Clearly, it's a bid to nudge Singapore towards the whole 'smart nation' ideal by encouraging wearers to stay active.
And, yes – you'll get a Fitbit Inspire HR tracker worth $158…conditionally, of course.


But more on that in a bit.
If you're wondering how HPB will benefit from any of this, using the tracker grants them access to your fitness data – so long as you give your consent.
Apparently, the move is designed to better shape effective health-related programmes for Singaporeans.
Where Do I Sign Up?
Live Healthy SG is slated for release end-October – but you can register your interest here to be notified soon as it drops, and how to collect your tracker.
And don't fret 'bout stocks running out; Fitbit estimates around a million health trackers will be given out to Singaporeans.
Monthly Fees
So, here's the catch: the Fitbit (unsurprisingly) isn't free.
In exchange for your tracker, you'll need to commit to a year-long Fitbit Premium subscription at $10/month – meaning your wearable would essentially cost you $120.
You will get to keep it for as long as it lasts, though.
Not unlike the Apple Watch, your activity is synced to your Fitbit wearable – which then generates the following for your benefit:
Sleep-tracking and resting heart rate sessions
Insights into your workouts, heart rate and sleep patterns
Personalised goal-based exercises (including vocal coaching workouts)
Health reports on your Cardio Fitness Score
Reminders to move (i.e. taking 250 steps hourly)
It's also water-resistant, allowing you to track swimming sessions.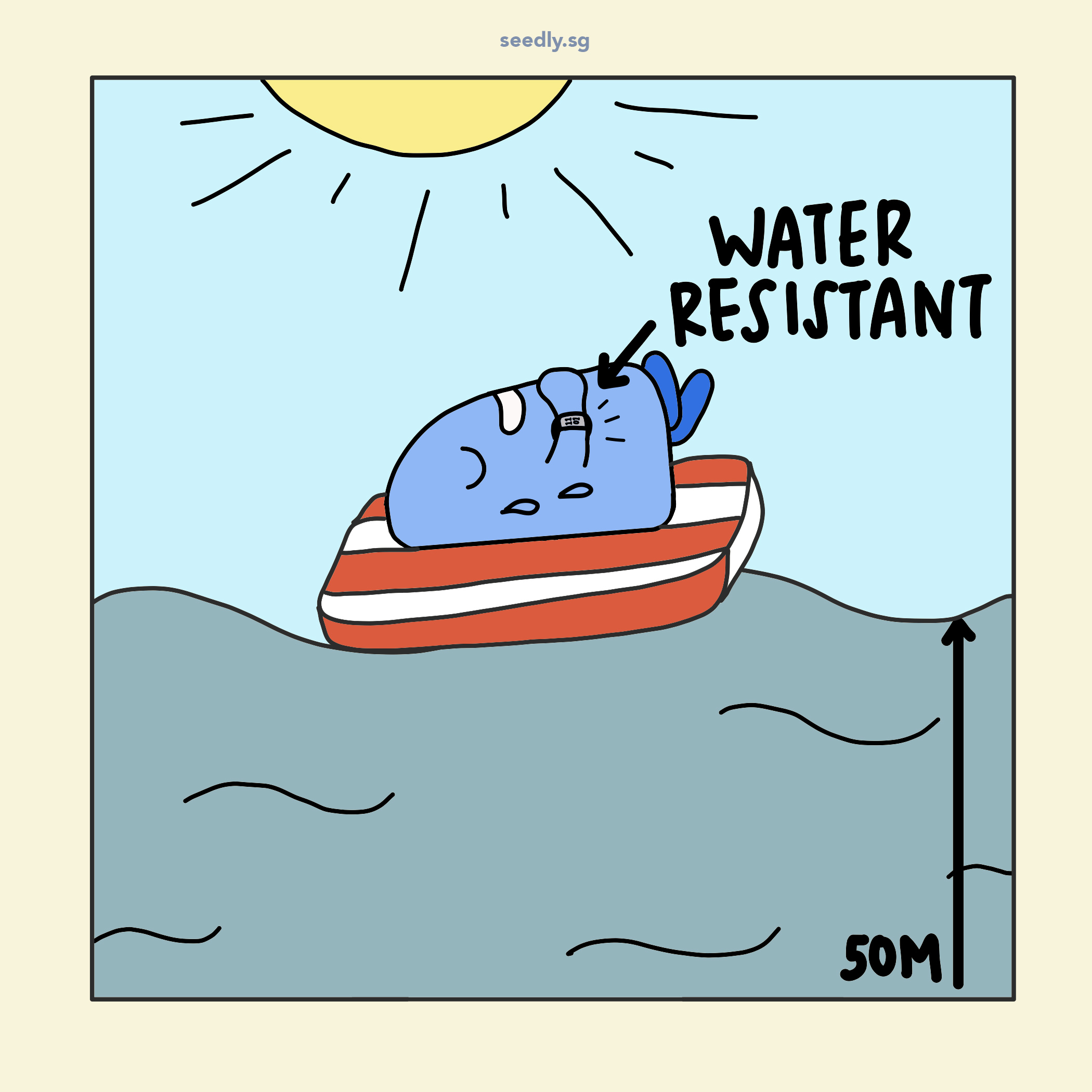 Rewards
As an added perk, you'll be able to sync your tracker to apps that fall under HPB's nationwide initiatives – including the National Steps Challenge! –  which allows you to earn up to $20 in rewards.
Alternatively, there's always AIA Vitality, which our resident pantry rat (heck, we all are) has nicely dissected in this guide.
Is Live Healthy SG Worth The Money?
The Fitbit Inspire HR retails for $158 on Lazada.

If you've been contemplating getting a proper tracker (that's not the free National Steps Challenge wearable), then $120 for the tracker and Fitbit Premium really isn't unaffordable, since you'll save $38 off the retail price.
But for the cheapskates out there, though, there are alternatives in the market if you'd rather not dole out $120 for a Fitbit and its corresponding subscription service.
That includes the AMAZFIT Bip by Xiaomi, which – based on personal accounts from friends – is comparable to the Apple Watch, and even one-ups it in terms of battery life.

Would you pay $10/month for Live Healthy SG? Share your thoughts on our Facebook page! 
About Rebecca Liew
Lactose-intolerant, but also BS-intolerant. Having written for the likes of Marina Bay Sands and Time Out, I now spend my days saving up for my stationery shop retirement dream.
You can contribute your thoughts like Rebecca Liew
here.