Tips And Tricks To Maximise Your Ang Bao Money This CNY
New Year, New Huat!
As we usher in the new year, let's start things on the right foot by reviewing our lifestyle choices. The real huat starts with not buying 4D and by making smarter day-to-day decisions!
TL;DR: How To Maximise Your Ang Bao Money This CNY
Before Maximising Your Ang Bao Money…
1. Clear Existing Debts
Depending on your luck this year, you may have racked up some debts from all the late-night poker or mahjong games. If you are on the losing end, remember to start the year right by clearing those debts, so that you can enjoy the rest of your Ang Bao Money with a peace of mind.
2. Replenish Your Savings and Make Up For Your CNY Expenditure
Bought a new $80 dress this CNY? Portion out a part of your Ang Bao Money to make up for these costs!
How To Maximise Your Ang Bao Money?
For those who have not gambled away your ang bao money, here are some ways you can consider growing your cash!
1. Set A Savings Goal
If you have some extra cash to spare from your Ang Baos this year, you can always create a savings goal and deposit your money in it!
For example, if your goal is to go on a three-week-long backpacking trip in Vietnam, you will need about ~$1,500. You can set up a savings goal accordingly, and deposit your money into the fund.
2. Put Your Money In A High-Interest Savings Account
Of course, merely putting your money in the bank isn't going to help, especially when you're earning just 0.05% interest rate. The next step would definitely be to put your money in a high-interest savings account.
High-Interest Savings Account
For working adults, choosing the best savings account can give one up to 1.85% per annum worth of interest. That's free money just by leaving your ang bao savings in the correct account.
If you're a student, here are some of the best student savings account you can consider, to grow your ang bao money.
Personally, if you are 18-26 years old and looking for a designated bank account to park your ang bao money, we recommend the Standard Chartered Jumpstart savings account, which gives you a flat 2% interest rate without all the fuss and frills.
3. Use Your Ang Bao Money To Kickstart Your Investment Journey
For those who are new to investing, the extra ang bao money you get on hand can be used to kickstart your investment journey. Keeping in mind that investing is a long term game, here are some beginner-friendly instruments you can consider:
Regular Savings Plan
We did an illustration based on past results for a Regular Savings Plan ethat buys into the Straits Times Index ETF for only $100 per month. Check out the cheapest Regular Savings Plan here:
Let's assume you continue to put $100 every month for a year (that's a total of $1,200 in principal), and your plan gives you a very conservative 5% yield.
Embarking on a regular savings plan nets you: $132.26 / year
Robo Advisors
Robo-advisors promise low-cost, diversified, passive investing for as little as $100 per month.
As it is a relatively new product, there aren't really a lot of data on past returns.
But then again we all know that past performance is not a guarantee of future returns. Check out our comparison of the various robo-advisors available:
Singapore Savings Bond
$500 is all it takes to make an investment in a low-risk Singapore Savings Bond.
While the returns are not as high as investing in equities, it is arguably one of the safer instruments, which Singaporeans have the privilege of investing in.
Assuming you only put $500 into an SSB…
Investing in Singapore Saving Bond with 2% returns (on average): $10 / year
How Do I Start Investing?
There are of course more ways to invest, compared to putting your money in SSBs, Robo-advisors or a regular savings plan. If you'd like to learn more about how you'd like to grow your money, you can take a look at our investment guide.
Maximising Your Ang Bao Savings in 2020
As you enjoy this festive season, we've provided some tips and tricks for you to stretch your ang bao money! What are you going to do with your ang bao money? Let us know in the comments below!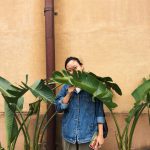 About Junel Seet
Most of my expenditure is on sustenance. Yes, I meant food.
You can contribute your thoughts like Junel Seet
here.