Is A McDonald's Wedding In HK Cheaper Than A Regular Wedding In SG?
If you've not seen the news, McDonald's Hong Kong outlets are providing McWedding party packages for those who want to declare their love for McDonald's, and each other!
With their wedding packages at just  S$525.46, we're guessing that the price of having a McDonald's wedding in Hong Kong, inclusive of plane tickets, will still be cheaper than an actual wedding in Singapore!
Is this really the case?
Let's find out!
Getting Married At McDonald's: A Step-By-Step Guide
For those who want to get married in McDonald's, you will be treated to a Happiness Party package, which costs just S$525.46 (HK $2,999) for a party with 20 guests. If you happen to have more than 20 guests, there will be an additional fee of SS$8.76 (HKD $50) per guest.
Note: obviously, inviting more people would mean that the McDonald's wedding will get pricey, but it's a McDonald's after all. And it's highly unlikely that we can stuff 100 people into such a small space. With that said, we're going to stick with McDonald's recommended guestlist of 20.
The wedding package includes the following goodies:
2 hours Venue Rent
Wedding gifts for 20 guests
Any McDonalds' food that costs within S $175.21 (HKD $1,000)
20 pieces of invitation cards and 20 pieces of Thank You cards
Wedding Gift for the couple
A choice between:

| Basic Venue Decoration | Chinese Wedding Party |
| --- | --- |
| All About Love Balloon Set | Double Happiness Balloon Decoration |
| Table Cloth and Seat Cover for Wedding Party | Table Cloth and Seat Cover For Chinese Wedding Party |
| McDonald's Double Apple Pie box cake display | McDonald's Double Apple Pie Box Cake Display For Chinese Wedding Party. |

Basic Audio Equipment
Party MC (speaker)
Here's a quick look at their catalogue of gifts and decorations:
1. Registering Your Marriage (ROM)
Do note, however, that if you were to do your wedding in a McDonald's in Hong Kong, their wedding package does not include the solemnisation and registration of marriage, so you will have to do that in Singapore first before flying over to have your wedding in Hong Kong.
If you're a Singapore citizen or PR, it'll cost you a mere $42 to get registered at the Registry Of Marriage (ROM).
2. Book Your McWedding
There are only 5 locations in Hong Kong that provide McWedding parties, so make sure you're fast in booking the venue! To do so, find their store locator, set your filter to McDonald's Wedding Party, and contact each store to check their availability before booking it!
You have to pay an S$175.21 (HKD $1,000) deposit upon signing the order form.
3. Flying To Hong Kong
Because you're paying for round-trip tickets for yourself, your partner, and 20 guests, let's go with a budget option:
| Flight Provider | Cost Per Person (Round Trip) | Cost For Party: 22 Pax |
| --- | --- | --- |
| Budget: Scoot and Jetstar | S$337 | S$7,414 |
4. Additional Costs Not Covered By McDonald's
Wedding Bands
You'll definitely need wedding bands for your wedding, and unless you decide to use their inflatable balloon rings as your wedding band, McDonald's won't be swooping in to provide you with a pair of wedding rings.
In line with our previous article on the average cost of weddings in Singapore, we'll keep our estimation the same for wedding bands at $800. 
Bridal Gown And Suit
For guys, your options are as follows:
Online shops like ASOS have suit options starting from as low as $150.
Rental shops offer a variety of suits and their prices start from $200 to $500
Visiting Thailand for a vacation any time soon? You can pick up a bespoke suit for about $300.
The wedding gown prices can start from as low as $500 to more than $1,500.
Assuming that you're doing your wedding at McDonald's, we'll keep thing simple with just one rental gown for the bride. And the groom will pick up an affordable suit.
The estimated cost: ~$1,500-$2,000
Accommodation (1 Night)
The flight to Hong Kong is around 4 hours.
Assuming that the wedding is held in the evening (McDonald's only allows bookings for wedding from 6-10pm), it means that you will have to pay for accommodation in Hong Kong for the night.
A stay in a standard hotel like Holiday Inn costs ~S$120 a night for a room.
If you are catering for 22 people, that means you will need 11 double rooms:
| Hotel | Cost Per Person, 1 night. | Cost For Party: 22 Pax |
| --- | --- | --- |
| E.g Holiday Inn Express | S$120/night | S$2,640 |
Total Cost Of A Wedding In McDonald's
For a wedding at Hong Kong's McDonald's with 20 guests, here's the total damage:
| | Cost in SGD |
| --- | --- |
| ROM/ Solemnization | $42 |
| McWedding Happiness Party | $525.46 |
| Flights To Hong Kong And Back (22 pax) | ~S$7,414 |
| Wedding Bands | $800 |
| Bridal Gown and Groom's Suit | ~$1,500 |
| Accommodation (1 night, 22 pax) | $2,640 |
| Total Cost Of Wedding | $12,921.46 |
How Does This Compare To The Cost Of An Average Wedding In Singapore?
Previously, we've calculated the average cost of an 'Average Singapore Wedding' to be S$27,610.
Here, we did a side-by-side comparison of both types of weddings, and took a look at some of the key differences:
Wedding In Hong Kong McDonalds
An 'Average' Wedding In Singapore
N.o Of Pax
22
100
Total Cost
S$$12,921.46
S$27,610
Main Differences
Include Flight costs and accommodation for friends and relatives.
Includes: Car Rental, Wedding Photography, Gifts and Dowry, Flowers and Decorations.
Smaller groups, more casual and intimate wedding setting.
Larger weddings, more convenient because it's in SG.
From the quick price comparison above, having a wedding in McDonald's in Hong Kong costs half as much as a wedding in Singapore.
But before you start making plans to get married there, here're some things to consider.
Should I Get Married In A McDonald's In Hong Kong
1. Scale Of Wedding
The most obvious difference – which also affects the price – is the scale of the wedding.
With a McDonald's wedding, it's unlikely that you can host 100 guests comfortably in such a small venue.
Most overseas weddings are smaller in size anyways because of the various costs involved to bring your guests over to the venue. So you'll tend to filter and invite only those who are closest to you.
Actually, that might be a bonus when it comes to holding your wedding at a McDonald's in Hong Kong.
2. Convenience
Planning your wedding in a McDonald's in Hong Kong isn't going to be an easy feat.
You'll basically be coordinating a wedding – from more than 2,500km away.
And yes, McDonald's has pretty much got everything covered.
But you'll still need to take care of stuff like flight and accommodation. Airport transfers, transportation of your wedding dress (and the possibility of it getting lost in transit), your guests might not be familiar with Hong Kong so they might get lost… and etc.
3. Wedding Theme
Costs aside, one important factor of consideration is also the quality and theme of your wedding.
Although you pay half as much to have your wedding in McDonald's, quality is definitely compromised.
You will not be getting an elegant wedding set up or restaurant-quality food either.
4. Safety
An outbreak of violent protests has been happening in Hong Kong for a while now.
So it's not really advisable to visit Hong Kong, especially when there are people going around burning shops and buildings during the protests.
---
Is It Worth It?
Having your wedding at McDonald's is a pretty quirky idea.
And yes, we're aware that our comparison pits a 20 guest McDonald's party with a typical hotel wedding in Singapore for 100 guests. Confirm the former is cheaper lah…
But I guess what I'm trying to get at is this:
If you're considering a wedding in McDonald's, it probably means that you're looking for cheaper alternatives to a typical hotel wedding.
With this in mind, why not have your wedding at these alternative wedding venues instead and keep it as small as the McDonald's wedding you'd have in Hong Kong?
Or consider having it in a restaurant and skip the unnecessary expense that comes with a hotel venue?
Or how about a kopitiam wedding instead?
Or just ROM and sua (Hokkien for 'be done with it')?
A wedding is a celebration of a couple's union and the start of their lives together, so it really doesn't make sense for you to spend so much money on one party when you can use that money to build a future together.
(Editor's note: Dropping some mad wisdom there, Rach…)
Also with the additional inconveniences and costs involved for an overseas wedding (whether it's at a McDonald's or not), I personally wouldn't consider holding my wedding in a McDonald's in Hong Kong.
But if McDonald's Singapore starts offering McWedding Parties here and I can have a wedding for $500… Then I suppose… why not?
See how lah hor.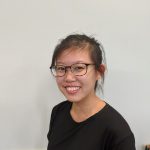 About Rachel Yeo
Breaking down complicated financial pieces into idiot-proof articles.
You can contribute your thoughts like Rachel Yeo
here.