1 Minute CPF Guide: Everything You Need To Know About MediShield Life
The flu bug has been going around recently, and about half of Seedly's content team is down with a very potent flu. For us, we were rather fortunate to be covered by the company's medical insurance, but for those who aren't covered by any basic health insurance, medical fees can be very costly.
Did you know that all Singaporeans and PR are covered under a basic medical insurance plan called MediShield Life?
For the uninitiated, here's a quick one minute guide on all you need to know about Singapore's MediShield Life!
TL;DR: A One-Minute Guide To Singapore's MediShield Life
What Is MediShield Life?
MediShield Life is a basic medical insurance plan all Singaporeans and PRs are automatically enrolled in. It serves as a basic health insurance, where you can make claims for certain medical bills, including hospitalisation and certain types of outpatient treatment.
This insurance plan is structured so that patients pay less MediSave/cash for large hospital bills! With MediShield Life, you enjoy lifetime coverage regardless of any pre-existing medical conditions.
However, one thing to note is that MediShield Life is a very basic plan, and therefore it may be rather limited in coverage, as there are strict limits as to how much you can claim.
What Benefits Can I Get Under MediShield Life?
While coverage is not as extensive as other health insurance schemes, here is what is covered under MediShield Life.
Claim Limits
Inpatient / Day Surgery
Daily Ward and Treatment Charges: Normal Ward
$700/day
Intensive Care Unit Ward
$1200/day
Community Hospital
$350/day
Psychiatric
$100/day
Surgical Procedures:
Less Complex to More Complex Procedures
$240- $2,600
Implants
$7,000 per treatment
Radiosurgery
$4,800 per procedure
Continuation of Bone Marrow Transplant Treatment For Multiple Myeloma
$6,000 per treatment
Outpatient Treatments
Chemotherapy For Cancer
$3,000 per month
Radiotherapy For Cancer
$140-$1,800 per treatment
Kidney Dialysis
$1,000 per month
Immunosuppressants for Organ Transplant
$200 per month
Erythropoietin for Chronic Kidney Failure
$200 per month
Long Term Parenteral Nutrition
$200/month

Maximum Claim Limits
Per Policy Year
$100,000
Lifetime
No Limit
Source:
Ministry Of Health 
Singapore
How Much Can I Claim Under MediShield Life?
There are 3 ways you can claim your hospital bill under MediShielf Life. I will explain it in the following table:
MediShield Life Claim Limit
Deductibles
Insurance Co-payment
There is an annual claim limit of $100,000 per year.
Depending on your age, there is a deductible amount you have to pay each year before you can activate MediShield Life.

For those below the age of 80, you have to pay ~ $1,500 - $2,000. Those age 81 and above will have to pay $2,000 - $3,000.

If you were hospitalised once and paid the full deductible, you don't have to pay it again if you are hospitalised again in the same year.
This is the percentage of the claimable amount that you have to pay.

After paying your deductible, you will have to pay your co-payment as well!
Co-Insurance Claims and Payments 
| Claimable Amount For Inpatient And Day Surgery | Co-Insurance (% if Claimable Amount) |
| --- | --- |
| $0-$5,000 | 10% |
| $5,001-$10,000 | 5% |
| >$10,000 | 3% |
| Co-Insurance For All Outpatient Treatments | 10% |
How Much Do I Have To Pay For MediShield Life?
MediSave may be used to pay MediShield Life premiums in full, to minimise cash payment. You can also use your MediSave to help cover the premiums of your immediate family members.
For low-income families, there is no need to worry about not being able to pay for your MediShield Life! You will be given adequate subsidies, so that everyone is able to afford MediShield Life.
To find out more about your premiums payable and amount of eligible subsidies, you can use the MediShield Life premium calculator.
Is Having MediShield Life Enough?
MediShield Life helps to defray your medical costs. Whether or not it is enough coverage, that's for you to decide.
For example, if you were hospitalised, MediShield Life will give you enough payouts to cover the cost of Class C or B2 wards at public hospitals.
If you want to enjoy greater flexibility in the type of wards you'd stay in, the types of treatments you want, you can always opt for an Integrated Shield Plan to add-on to your MediShield Life coverage!
You can head over to MOH's website to find out more about the different benefits as well!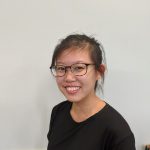 About Rachel Yeo
Breaking down complicated financial pieces into idiot-proof articles.
You can contribute your thoughts like Rachel Yeo
here.