Make Your Money Work Harder For You By Riding On The Mega Growth Trends
After taking care of our basic financial needs, such as having adequate insurance coverage, the necessary amount of emergency funds, and the likes, we can look into giving our money extra legs through investing in the stock market. 
Making our money work harder was precisely the topic we spoke about recently in a radio interview with MONEY FM 89.3's Michelle Martin.
Kenneth Lou (co-founder of Seedly), Elijah Lee (Philip Securities Independent Financial Advisor, Seedly Community's Level 9 Top Contributor) and I (Content Strategist (Investment Lead) of Seedly) had the chance to discuss with listeners about market forecasting, taking advantage of the world's mega growth trends, and positioning our portfolio safely, and many more. 
For those who wish to listen to the full podcast, you can check it out below. 
For those who prefer to have a quick read about our discussions over the radio, here you go. 
---
TL;DR: The Top 3 Things Discussed
Some of the growth sectors that investors can look into, including mobile payments, healthcare, and countries such as China and India.
Investing involves risk, so we should always protect our downside.
We should diversify our holdings and shouldn't go all-in in any particular stock or fund.
---
What is market forecasting?
Market forecasting is all about predictions about the future. Forecasting is having a view of where the world is headed and placing our bets strategically to profit from the megatrends (be it the emerging countries or sectors). 
Why is it important to have a proper understanding of forecasting when making investment decisions?
Investing is all about basic predictions of the future. People buy stocks because they feel the share price will go up (due to market forecasting in some basic sense). People also sell because they may feel the opposite about a certain stock. 
By having a proper understanding of where the world is headed, investors would be better positioned to take advantage of the trends of the world, such as mobile payments, healthcare and e-commerce. 
Other growth areas would include emerging markets such as India and China, as well as South Africa. In ASEAN, Vietnam is a promising country. 
What would be some examples of companies that are in the growing sectors? 
Mastercard and Visa are two companies in the payments space. With the growth of e-commerce and mobile payments, these two companies could do well. 
In the healthcare sector, there are Singapore-listed companies and real estate investment trusts (REITs) such as Raffles Medical Group Ltd (SGX: BSL), Parkway Life REIT (SGX: C2PU), and First Real Estate Investment Trust (SGX: AW9U). The ageing population is a pressing issue in Singapore and many parts of the world, and such healthcare companies are poised to take advantage of this trend. 
You don't have to always invest in the big names as they might have expensive valuations. Using the whale shark analogy, you can look into investing in the small fish swimming at the sides (the smaller companies) that still have room to grow. 
What are some of the risks to take note of when investing thematically?
Still in the healthcare space, we must be careful when investing in pharmaceutical companies or oncology stocks that paint an incredibly rosy picture. We should never invest based solely on what management says or from a hot tip. What we should do instead is to do our own due diligence and look at the financial strengths of the company before putting our hard-earned money into those stocks. 
If you wish to invest in a particular growth sector but are unsure of the companies that can stand the test of time, you can look at thematic exchange-traded funds or unit trusts. 
And investing thematically is for the long-term since the trend usually takes time to pan out. So, we must be prepared to hold on to the companies through the market ups-and-downs. As they say, Rome wasn't built in a day. 
How does one invest in the Chinese stock market or even in the US?
Investors can invest in the Chinese stock market by buying stocks through the Hong Kong stock exchange. Some Chinese companies also have a secondary listing in the US, so that's another way to ride on the China growth trend. 
Local investors can also invest in China through Singapore-listed companies that are based in China or derive the majority of their revenue from the Middle Kingdom. Such examples would be CapitaLand Retail China Trust (SGX: AU8U) and CapitaLand Limited (SGX: C31). 
For those who wish to invest in the US stock market, we have a guest post here on how to do just that. 
Parting shots
Investing involves taking on risks. Therefore, we should always manage our risks well by diversifying among different categories of stocks and asset classes. On top of investing in the high-growth companies, we must also have a portion of our wealth in safe and defensive companies. 
Lastly, we must understand what is fluff and what is real. For that, we have to read widely, be well-informed, and always have to mindset to learn and improve. In investing, we will never arrive. 
If you want to check out the answers from our top contributors on Seedly, do head over to Seedly's Q&A platform.
The information provided by Seedly serves as an educational piece and is not intended to be personalised investment advice. ​Readers should always do their own due diligence and consider their financial goals before investing in any stock. Writers may have vested interest in any of the companies mentioned.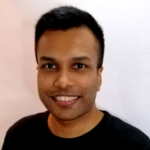 About Sudhan P
It isn't fair competition when only one company in the world makes Monopoly. But I love investing in monopolies. Before joining the Seedly hood, I had the chance to co-author a Singapore-themed investment book – "Invest Lah! The Average Joe's Guide To Investing" – and work at The Motley Fool Singapore as an
analyst
.
You can contribute your thoughts like Sudhan P
here.