National Day Rally 2019: On How Singapore Plans To Tackle Climate Change
In this year's National Day Rally 2019 speech, Prime Minister Lee Hsien Long talks about global warming being "one of the greatest challenges facing humankind."
It's about time Singapore takes a strong stance against global warming, especially since it is predicted that rising sea levels would flood lower parts of our island.
Here's what we learn from PM Lee's speech on climate change during the National Day Rally 2019.
What Is Climate Change And Why We Should Care?
The main agenda on climate change for National Day Rally 2019 is: Protecting people from climate change and renewing Singapore for the next century. 
PM Lee starts off by sharing how the earth's average temperature has risen by 1 degree since pre-industrial times (100 years ago) and how this increase is significant as it will result in sea levels to rise by 1 meter in just 80 years from now.
So… what does this mean for Singaporeans?
This means that in the coming years, we will experience hotter weather and heavier rainstorms
Rising sea levels also means that Singapore will be more susceptible to flooding, especially in the lower-lying parts of our island
Huh? Singapore Will Be Flooded?!
Singapore, like the Netherlands, is mainly made up of flatlands and low lying areas. This also makes our country susceptible to flooding.
To help reduce such occurrences, we've made sure that our infrastructures are built on grounds that are at least 3 meters above the mean sea level.
With heavy rains, monsoon, or high tide, water levels may rise up to 2 meters, giving us at least a 1-meter buffer against flooding.
But a 1-meter increase in sea level as a result of global warming would mean that the same 2-meter increase due to heavy rains or the high tide would effectively eliminate this buffer:
And this is a problem as any additional rainfall would mean immediate flooding:
Here's a look at the areas around Singapore (in red) which have been identified as being more susceptible to flooding:
PM Lee contends that this will drastically affect the livelihood of Singaporeans.
With frequent flooding in these localised areas, not only will property values be affected. Transportation, schools, businesses… our daily lives essentially will all take a hit.
What Can Singapore Do To Improve The Situation?
1. Understand What Is Climate Change
In order to tackle the problem of climate change, we've set up the Centre for Climate Research Singapore in order to monitor environmental changes and implement long-term solutions.
2. Mitigate Climate Change
PM Lee urges all of us to do our part in mitigating climate change by reducing CO2 emissions and the use of excessive packaging.
Just last year, Singapore introduced a carbon tax, in hopes of cutting CO2 emissions as well.
Read more: How To Save $18,000 While Saving The Environment
3. Adapt To Climate Change
Here comes the interesting part.
In this segment, PM Lee introduces local measures as well as other major developments that Singapore adopted to counter the problem of climate change in Singapore:
Localised Measures
In the development of Singapore's public transport, MRT stations were built with elevated entrances
New infrastructure developments rolled out by the government will have to satisfy the requirement of being built at 4m above the mean sea level (previous criteria: 3 m above sea level.)
For key installations and critical infrastructures, e.g Changi Airport, the criteria is raised to 5m above mean sea level.
National Measures
What about older buildings? Those need protection as well! 
Not forgetting older areas that need protection, the government plans to adopt national measures to counter the problem of rising sea levels.
Measures Taken
Elaboration
Coastal defences will cost $100b over 50 to 100 years
East Coast and Jurong Island to be prioritised, and a second pump house on the opposite end of the current Marina Barrage will be built to protect the city from flooding.

Eastern coastline: Building polders and dykes to keep land dry and reclaim new land to use for housing. Small polder built at Pulau Tekong to be used for SAF training.

Alternative: reclaim a series of islands from Marina East to Changi and connect them with barrages to create a reservoir.

Treat climate change defences as seriously as SAF
Both the Singapore Armed Forces and climate change defences are existential for us, says PM Lee, adding that these are life and death matters.
The Greater Southern Waterfront (GSW)
Long-term plans to remake and take full advantage of the coastline.

Overall shape of the Greater Southern Waterfront (GSW)
is a 0km stretch of Southern coastline from Gardens by the Bay East to Pasir Panjang.

Land six times the size of Marina Bay, and will be available once city terminals at Tanjong Pagar, Keppel and Brani move to Tuas in 2027 and Pasir Panjang Terminal in 2040.

Further plans: to turn GSW into a place to work, live and play.
GSW: "Punggol by the Bay"
9,000 housing units to be built at current Keppel Club site

This includes both HDB and private housing with waterfront promenades, greenery, and open space near two MRT stations.

There are also plans to increase office space in the GSW. Big firms like Google, Cisco and Unilever already have offices near Labrador Park

The GSW will also be linked up with surrounding green areas, from West Coast Park to East Coast Park, and connecting the Rail Corridor and Sentosa.
2 Pasir Panjang power stations, Pulau Brani to be redeveloped
Plans to redevelop two decommissioned power stations into areas for fun and recreation.
Improving Our Climate Is "The Work Of Generations" 
Ending his section on climate change at the rally, PM Lee emphasises that improving Singapore's climate situation is the work of generations.
As Singaporeans, there's a need to "keep an eye on our (environmental) target, and strive towards that", and this should be passed on to the future generations till the goal of reducing global warming is met.
What do you think about PM Lee's speech on climate change? Are there other actionable measures Singaporeans can take to help improve the situation? Let us know in the comments below!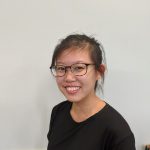 About Rachel Yeo
Breaking down complicated financial pieces into idiot-proof articles.
You can contribute your thoughts like Rachel Yeo
here.